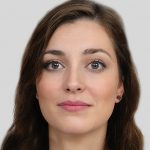 Anna Shalomova
PPM Consultant
Reading Time:
< 1
minute
After configuration analysis of Project Online and requirements stages, the configuration is the first thing you deal with in Microsoft Project Online implementation. Further, the configuration remains the key performance-related element throughout your work with the system. Usually, it contains dozens or even hundreds of fields, lookup tables, views, multiple enterprise project types, and PDPs. In most cases, the complexity of the structure is already challenging from the beginning. Then changes are added, opening up the possibility for typos, mistakes, and orphan elements – all resulting in increasing inconsistency across your enterprise project types.
It's a complex area, and that's why we have incorporated a free Configuration Audit feature in FluentPro G.A. Suite – to help organizations and consultants "clean up" Project Online PWA configurations and ensure they're optimized and high-performing.
FluentPro G. A. Suite fully automated data protection and administration suite for Microsoft Project Online. G.A. Suite provides you all the power of backup, restore, and archival of the data in Microsoft Project Online, as well as automated configuration lifecycle management.
Included analytics provides insights into data protection coverage and quality with the help of Microsoft Power BI reports.
FluentPro G.A. Suite discovers and highlights all the data inconsistencies in your configuration analysis of Project Online and all the orphan elements and fields that are not being utilized properly. This becomes particularly valuable if your configuration has hundreds of fields and/or has been changed many times.
Learn more about Configuration Analysis
by scheduling a free consultation with FluentPro Team
Contact us