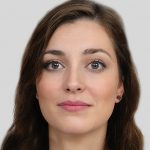 Anna Shalomova
PPM Consultant
Microsoft Project for Web is a lightweight program to address project task management and teamwork. Microsoft also offers another, more complex project management solution, Microsoft Project Online, which is more suitable for Enterprise project management users. You may ask – why two products? What's the difference? Which one should I use? Should I use both? Let us get some answers.
What does Microsoft Project do?
Microsoft Project is a project management tool and it is a part of the next-generation Microsoft platform for project management. This is a lightweight software that is good for brainstorming, managing marketing activities, tracking progress on tasks, and putting things in order with simple project timelines.
New Microsoft Project integrates with Office 365 groups. In other words, every new project in the Microsoft Project automatically triggers the creation of a new group. The interface of this new software consists of data blocks, Pinterest-like cards, which is convenient and intuitive to Office 365 users because it looks very much like Planner. However, unlike Planner the New Microsoft Project allows viewing the tasks in Grid or Timeline. The "cards" can contain all types of important information, including terms, investments, categories, and even dependencies.
After the task has been assigned, the assignee receives updates about the changes in the form of notifications by email or in a special notification tab. Notes about new emails in Outlook, messages from Teams, and tasks from Planner are visible in the same tab. Microsoft Project also enhances project sharing. All data on the timeline, including the start date of the project, the final date of the project, the team members responsible for the project, and even the percentage of completion are easy to attach to the cards and edit together.
Not unlike Planner or Project Online, at its core, Microsoft Project is a project management tool and a part of the next-generation Office 365 suite. Project for Web will help you and your team develop projects, organize, and distribute tasks, and control their execution. Microsoft Project is a convenient environment for individual and collaborative work, where you can organize your team's activity, track progress using timelines and boards, and get a bit more functionality than there is in Planner, but still stay in a lightweight and intuitive interface which is easy for everybody.
What does Project Online do?
Microsoft Project Online is an enterprise-level PPM solution. This is a more complex system for monitoring projects, work, and costs with the possibility of collaboration, remote project management, and visual reporting.
Key features of Project Online:
Time management: scheduling based on project specifics; schedule optimization by terms, resources, and money; the relationship of the project with the stages of the contract; project management in the program.
Resource management: creating a corporate resource pool in Project Online; management of 3 types of resources: labor, material and costly; budgeting of resources (labor and costs); workload balancing.
Cost management: project cost estimation from bottom to top; accounting for the cost of resources; budget management by cost items; project-level budgeting; integration with other budgeting systems.
Collaboration: project team management; PWA; Management of risks; maintaining a knowledge base.
Reporting: Lots of customizable reports.
Microsoft Project: Features, Use Considerations, Limitations
Microsoft Project and Project Online are two distinct products, but they both address project collaboration and teamwork. Microsoft Project is very easy to adopt and use, but it comes with limited functionality and customization capabilities. Project Online is best suited for an enterprise project and portfolio management, as it is equipped with advanced customization capabilities, powerful scheduling and resource management functionality, and advanced reporting. To compare these two systems, please use the table below where you can see a feature matrix for both.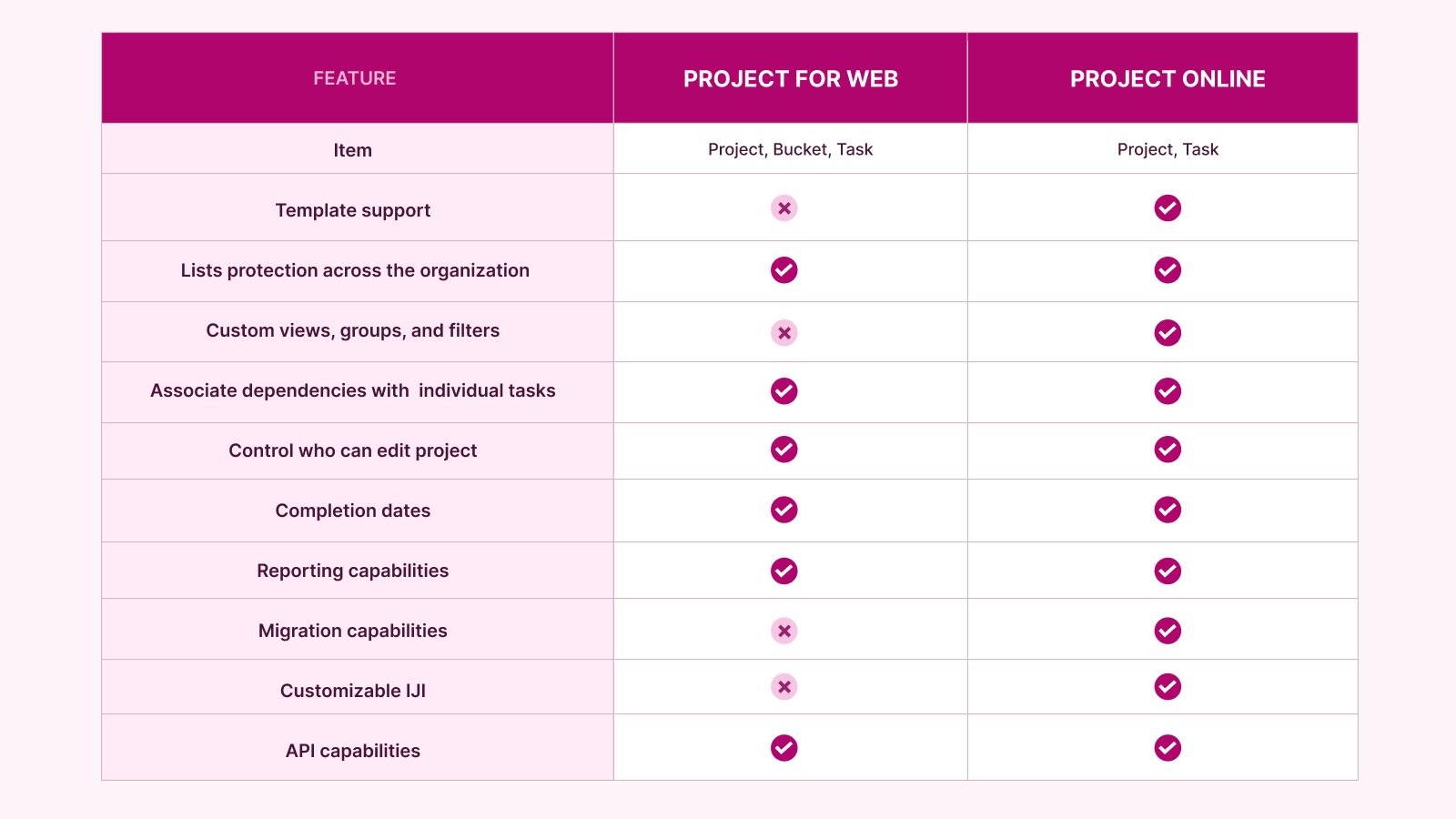 Project Online was designed for an advanced and formal approach. New Microsoft Project can support different businesses but is primarily suitable for small organizations with a simple project management workflow. Microsoft Project Online can handle large projects, sophisticated workflows and methodologies, and multi-level organizational structures. It is much more flexible and allows to customize everything exactly how it's needed for the particular company. However, this flexibility and great value for executives and PMOs come with the price of complexity for team members, and that's why Project Online is too complex for some organizations. Such organizations can benefit from using Microsoft Project for Web, which is perfect for those who have just started implementing enterprise project management practices.
Schedule a free consultation
to find out how FluentPro can help your business
Contact us