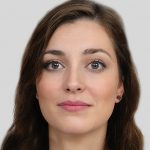 Anna Shalomova
PPM Consultant
There're a lot of tools used in project management, and chances are that you or your team may already be using some of them. That's a good start. But how do you know if you're using the right software? Are you effective with your project management tasks, or could you have done better?
Project management evolves, and so does the software designed to make your day-to-day tasks easier. If you're unsure whether you should look for an upgrade, check out the five reasons below that might help you out.
1. You're always over budget.
What happens after you've completed the project estimate and got it approved? Are you waiting for the project to finish hoping you'll eventually end up within the budget?
A better approach would be to track project expenses in real-time and compare them against what was initially planned. This way, you will be able to make the necessary adjustments in time and avoid going over your budget.
2. You're personally reminding your team about tasks.
Projects are comprised of tasks, and whether or not your team completes them in time ensures project success or failure. However, personally reminding each individual on your team to stay on task makes you waste time that could be better spent elsewhere.
Use your project management tool to generate and share task lists with your team and then monitor whether or not a team member is on, behind, or ahead of schedule. Should they fall behind, nudge them with reminders.
3. Reports take too much time.
An essential and inevitable part of the project management job is reporting, and it can take up a great deal of your time. But it doesn't necessarily have to, as there're ways to generate reports effortlessly.
Your project management software should have a reporting tool with a dashboard, making all the valid project metrics available to you at any time. This dashboard should also allow you to customize your reports and publish and share them with your teammates and colleagues.
4. No control over remote teams.
Remote work has become a trend in recent years, and you most likely manage some remote teams as well. Not having your team in the office implies specific challenges and makes it harder to track their progress.
Stay in contact with your team, no matter where they are, with project management software that is accessible online. Additional collaboration features like group chats might also come in handy, helping to create a platform that brings the team together.
You have no idea about your team's progress.
Project management software tools send notifications, and email alerts the moment a team member has signed off on a task. The quicker you know something, the better you can control the project's progress.
These are some of the many reasons why updating your project management software isn't just about paying more—it's about making you more efficient and productive at your job.
FluentPro PMO is a flexible solution built using all native Project Server 2013/2016 / SharePoint 2013/2016 features without custom code; you can extend it with 3rd-party tools, apps, and solutions.
This ready-to-use PMO platform helps companies establish PMO and project and portfolio management practices with minor effort and investment. It can also be deployed automatically within 1 hour over VPN or a screen-sharing session and available for use immediately after that.
To get more information or a demo
schedule a free consultation with FluentPro team
Contact us