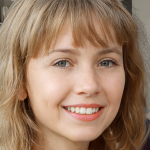 Valeriia Sitolenko
PPM Consultant
Reading Time:
3
minutes
Given the difficulty and time commitment of handling projects and associated tasks, project managers need tools and technologies to help them do their jobs more efficiently.  
Handling projects without proper project management tools and technologies in 2023 can be hectic. Project managers oversee many complex projects, requiring tasks such as writing proposals, meeting with customers, staying on top of emails, and performing other administrative duties. Inefficiency causes client projects to stall or even become delayed.  
Project managers require the right resources to keep projects moving forward and enhance performance. Technological advances have developed many small business technology solutions to help streamline operations and make project management less stressful. 
However, with so many choices available, it can take time to identify which is best suited for a particular business. For this reason, we've prepared a list of some small business tools that project managers may find helpful. 
Best tools for small businesses in 2023
The following are some of the best tech technologies project managers can use to achieve their business goals. 
1. Project management software
Project management platforms could be helpful if you're managing multiple projects simultaneously. This small business technology allows project managers to keep track of their activities, tasks, deadlines, and appointments instead of manually tracking them. Organizations can choose among various platforms like Asana, Trello, Microsoft Project for the Web, Monday.com, Smartsheet, etc. 
2. Email marketing tools
Digital tools for small businesses offer a quick and simple way to keep your email subscribers informed about the most recent events in your company and any special offers or promotions you're running. Email marketing tools are particularly useful in helping you automatically create a regular email newsletter for your social networks. Popular ones include Mailchimp, Hubspot, SendPluse, and others. 
3. E-signature tools
These tools help sign agreements and contracts. For example, you can use Dropbox Sign, PandaDoc, DocuSign, etc. The recipients receive the documents to be signed in their inboxes after you send them and enter their email addresses. Most of these tools also allow you to specify a signature deadline, which helps everything run smoothly. 
4. Accounting software
Online accounting software completes most tasks that a bookkeeper or accountant would complete. This entails recording your earnings and expenditures, issuing invoices, submitting expense reports, and producing the records needed to file your tax returns. Most popular ones include FreshBooks, Intuit QuickBooks, Neat, and more. 
5. Tools for managing passwords
You can securely manage each of your accounts using password management tools. These business tools for small businesses reduce the chance that people will easily guess passwords or record and reuse them. Choose from multiple options like 1Password, LastPass, NordPass, etc. 
6. Website monitoring solutions
Understanding who is visiting your website and which pages receive the most or minor visitors is imperative. Thanks to these insights provided by website monitoring tools, you can adapt and improve your website as needed. Organizations can choose among Uptrends, NinjaOne, Hotjar, Google Alerts, and more. 
7. Customer Relationship Management (CRM)
CRM software is a critical tool for small businesses. It provides project managers with a centralized repository to track, measure, and manage all customer touchpoints and outreach. It can provide customer information, deal information, and the level of the deal. Best CRM software for small businesses includes Zoho CRM, Pipedrive, Salesforce, Zendesk Sell, etc. 
8. HR Management
Only a few small businesses can afford a human resources administrator (full-time or even part-time), making human resource management software necessary. Such software handles everything, including payroll and distribution of critical business announcements. For example, Deel, Rippling, Eddy, and others. 
9. Collaboration and communication tools
As your company grows, relying on email and phone calls can become inefficient. Instant file sharing and chatting are features of modern digital tools for communication and collaboration. These features make collaborating with team members, clients, and other stakeholders efficient. Best choices for small businesses include Microsoft Teams, Google Meet, Slack, GoToMeeting, etc.  
10. Data Backup
Human error and accidental loss of data are common threats that project managers face. Such errors can have many negative consequences, including lost productivity, halted initiatives, and financial loss. In the event of an incident, you can quickly restore your data thanks to backup software. 
FluentPro Backup is one small business technology solution for automated project backup and restore. The system enables project managers to work safely with various data management systems and boasts continuous backup functionality. This allows for simple data restoration in the event of a data loss. 
FluentPro Backup includes the following features: 
Creation of backup copies through setting up a backup schedule (frequency)

 

Constantly running full or partial backups

 

Generation of backup copies automatically whenever changes are made

 

Restoration of a specific project version automatically in case of unintentional deletion or other emergencies

 

Development of multiple backup plans

 
Contact us for the top data backup solutions. Our team will offer you the best project backup system for your business.  
FluentPro Backup offers excellent benefits
One of the best tools for small business, FluentPro Backup, offers your organization the following benefits: 
Reduced chances of data loss

 

Lowered risks and expenses associated with human errors

 

Better data reliability and security since they are built on Microsoft Azure, which is reliable, stable, and safe

 

Limited maintenance and support are required, lowering business expenses

 

Quick access to your backed-up data

 
Download: Project data protection with FluentPro Backup 
Download