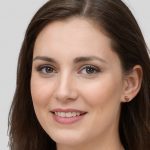 Elena Humeniuk
PPM Consultant
Project managers handle many projects at once, so human errors can happen anytime and lead to losing data. Data loss occurs when data is mistakenly destroyed or altered, causing it to become incomprehensible to people and software. Small and medium businesses need to protect their projects by using a cloud backup service for project management. As a result, project managers can focus on their tasks without worrying about possible damage.
A cloud backup for projects ensures data security and assists project managers in implementing an effective data protection strategy. This article will discuss everything you need about cloud backup services and how you can protect your data.
What Is Cloud Backup?
Cloud backup refers to backing up data to a distant server. Nowadays, cloud backups are the most popular form of cloud backup.
When project managers set up a cloud backup service, it saves the data on all linked PPM systems, encrypts it, and transfers it to a cloud server. It is safely stored until PMs need to retrieve it.
Project managers can secure data without any technical assistance. Backup runs automatically, and most of these services are provided as SaaS. This means project managers pay a monthly (or yearly) subscription fee for the backup software and cloud storage that comes with them.
Why Do Small and Medium Businesses Need Backup Solution?
The daily work of an IT administrator comes with its own set of challenges. Managing sensitive information and preserving immense amounts of critical data is crucial to success. Losing data can cause many problems, including data loss, document corruption, stalled projects, client negligence claims, and financial and productivity loss. 
Data backups are part of normal operations in most small and medium businesses to reduce the risk of data loss regardless of the type of project they are managing. There are many reasons why project managers need a backup solution.
The backup software's objective is to generate a copy of the project portfolio that you can recover in the case of data loss. Some applications will notify you when files are lost or damaged, but others will update the data once information is lost.
Project managers can initiate a backup recovery if the data is damaged or destroyed. So, a cloud backup solution simplifies project portfolio management and allows project managers to focus on their primary duties.
Cloud backup ensures that project managers always have a data copy, no matter what happens. Cloud backup is also better at storing backup projects for multiple users. Moreover, users can access the same information from any location, making them a popular choice for

 

small and medium businesses

. 

Companies need significant backup space but don't always have the workforce to manage them.
Benefits of Backup and Recovery
Choosing the right backup software can give small and medium businesses tremendous benefits and a safety net. Here are some advantages of having a cloud backup solution.
Security
An excellent cloud backup plan automatically ensures data security. The number of possible dangers to a company's information grows as IT systems develop and connect. Moreover, human errors are common and are the leading cause of data loss.
Simplicity Of Management
Ease of administration ensures consistency in the procedures for backing up data and information, which is especially important for recovering lost data. If this is done manually, it can be time sensitive.
No Effect on Performance
Most of the time, project managers are unaware that a backup solution is operating remotely and in the background. So, the cloud recovery software ensures that fewer users are disturbed.
Saving Cost
Cloud backup software aids management in cost containment. An effective backup and recovery software streamlines project managers' entire data storage procedure. As a result, it can decrease employee overheads.
Solution: FluentPro Backup
Project managers frequently collaborate with different stakeholders, so they must guarantee that all data linked to your project is backed up regularly.
FluentPro Backup is an excellent tool for small and medium businesses looking for a dependable data protection solution for Microsoft Project for the Web, Monday.com, Microsoft Planner, Dynamics 365 Project Operations, Asana, Smartsheet, or Trello. It provides automated continuous backup and recovery.
In FluentPro Backup, you can choose the projects you want to safeguard, and the service will continuously back up your data. So, organizations can restore their projects to an earlier version in case of data damage.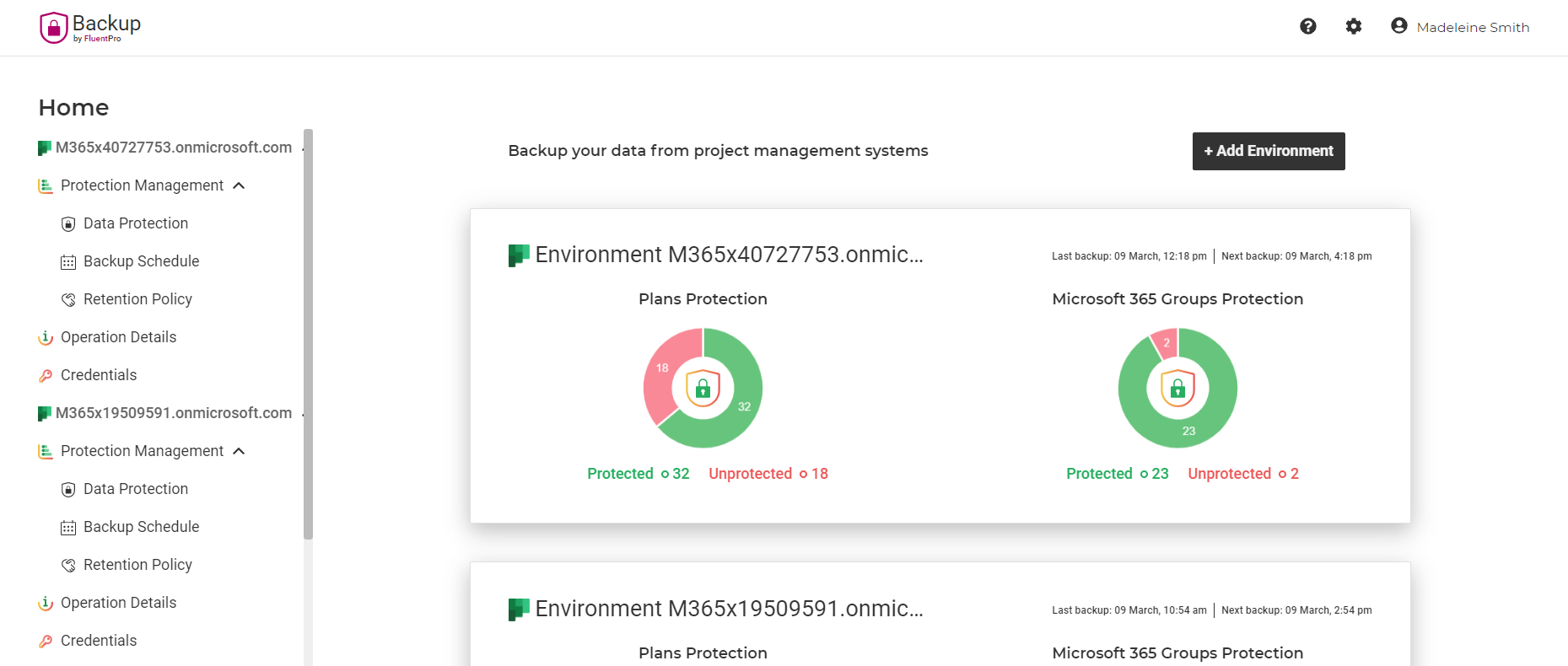 Besides, FluentPro Backup offers project managers the benefit of full automation and protects them from any possible risks.
Data loss is costly and can damage your organization's finances, and it can take time to recover the lost productivity. So, FluentPro Backup is a crucial solution for small and medium businesses that must safeguard their project management systems.  
Conclusion
The modern world runs on data. As a result, ensuring that your sensitive data can be stored easily has become increasingly important. That is why it is wise to use a cloud backup service to prevent data loss.
The primary purpose of cloud backup services is to recover data quickly from a backup copy of any project in case of data loss. Project managers need to ensure data security in project management systems.
FluentPro Backup offers a range of benefits to small and medium businesses, including: 
minimizing the risks of data loss

 

eliminating emergencies and costs associated with human errors

 

removing manual work with continuous automated backup

 

offering immediate access to backed-up data by automatically restoring point-in-time backup versions. 

 
Request a quick demo
to see how FluentPro Backup works
Contact us