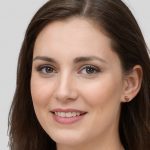 Elena Humeniuk
PPM Consultant
Protecting your projects in Microsoft Project Online is FluentPro's Specialization.
The loss of critical project data while working with Microsoft Project Online is an existential threat to organizations' strategic goals. Project Management Office (PMO) directors and Project Portfolio Management (PPM) administrators strive to have a global, informed view of each project. The aim is that when every other important element is in place, directors and administrators can easily predict all problems before they occur. Unfortunately, this has not always been the case. Organizations are still vulnerable to technical issues such as human error or negligence, hardware error, and application error, and data loss happens now and then. But you can start protecting your projects with these five steps.
Step #1. Know what poses a threat to your project
Human error accounts for 75% of the problem of data loss. We are humans, not programmed robots. We all make mistakes. Human error can occur when staff unintentionally delete whole or part of an essential company's information or misplaced spreadsheets. Hard drive damages, liquid/substance spills, software corruption, and system hard drive formatting, are other technical challenges human errors can cause and result in data loss.
Even organizations I.T. personnel make mistakes too, and when they do, the downtime can be more significant. Data incidents like application errors may result from network misconfigurations and security vulnerabilities—typical technical issues within the company's I.T. system management. This may be due to a lack of basic knowledge or employee not having their morning coffee. The fact is, data loss does occur, underscoring the problem it poses to PPM administrators and PMOs directors in achieving project objectives while using Microsoft Project Online. Data loss causes enormous financial and productivity loss for organizations. For instance, a technical issue like ransomware is another major threat to vital company files. It locks out companies and prevents them from accessing their files forever—unless they pay up the ransom or perform a system backup recovery (assuming there was a backup).
Ransomware infections are mostly delivered via spam and phishing emails. When employees inadvertently clicked on such emails, the ransomware is activated. Every year, ransomware cost small businesses more than $74 billion, and attacks are still ongoing, further underscoring the need for PMOs and PPMs executives to have a robust backup recovery solution that stretches boundaries. The fact is that even if PMOs and PPMs executives have all the elements for adequate data backup and recovery from disaster, they still require a reliable Project Online backup and recovery considering that Microsoft policy does not expressly guarantee a speedy and complete restoration of lost data. The only recommended guide to backup for project managers is FluentPro G.A. Suite Solution.
Step #2: Know how FluentPro backup and recovery solutions address the threats
Hundreds of small and large scale businesses have adopted FluentPro's Project Online backup recovery system solution, and the reasons are apparent. The FluentPro Product is a compatible data backup and recovery solution that pairs flawlessly with Project Online and helps companies mitigate Microsoft Project Online risk of data loss. It has full features and functionality by which you can backup your projects, contents, and configurations. As a Project Online user, you can select when to backup, what to backup, and what you want or do not like to restore. So, during a disaster—whether caused by human error, a hardware problem, a ransomware attack, or an application error—you can ignore the alarm by simply going over to your backup, locate the area of damage and restore to your desired point. Backup and recovery, including configurations, is easy to do with FluentPro. Just go over to your Project Online's Connection Settings to add an additional account and start your projects' backup.
Step #3. Know how FluentPro products work
FluentPro G.A Suite is a complete toolkit with capabilities that exceed backup and recovery challenges.
FluentPro G.A Suite acts as a "Governance and Administration" component by which companies can change project management, perform administration, clone PWAs, create development, carry out training, and environmental testing for new projects, and migrating from development environment to production is a change companies can perform while on Microsoft Online.
With FluentPro G.A Suite, you can create a backup schedule, perform an on-demand backup and restore data from a backup copy. You can also copy all your PWA Configurations from one or more PWA to another, including copying project plans. With its Cloud backup functionality, you can generate configurations for PWA and create a full copy of it to overcome common backup challenges.
All FluentPro products are essential for end-to-end backup structure and effective disaster recovery solutions.
Learn more about G.A. Suite here.
Step 4#. Take action with FluentPro offered solutions
There is a reason why hundreds of small and large scale businesses have signed up with the FluentPro Products for project governance, administration, and database backup and recovery—unbeatable EXPERTISE!
Apart from our award-winning data backup and recovery system solutions and products, the FluentPro team consists of highly qualified tech professionals with endearing expertise and experience in I.T. solutions. We have carried multiple surveys and statistical checkups on hundreds of company's data backup and disaster recovery plans and needs. We know what each particular problem is, what solutions they needed, and have provided such accordingly.
Do you know there are projects that require daily backups? Contact our team, and we will help you identify such projects and help with the setup. What about those projects that need weekly backups and monthly backups? We can help you define and set up these projects for full recovery against unforeseen circumstances with our expert assistance. Lastly, most clients find it difficult to set up the proper specific account they will need to be assigned to their PWA administrator security group so the backup can run smoothly without hitches. But don't worry, our professionals can help you with this.
Step 5#. Take full advantage of FluentPro product business values
FluentPro products bring value to your business:
High-priority projects get regular backups, which gives you a step ahead of the unforeseen.
With full backups running regularly, you are guaranteed there will be no productivity loss, leaving your clients happy.
With FluentPro's enterprise-backup solution and G.A. Suite in full operation, the company's employees get more confident and not demoralized when they make errors that lead to data loss—knowing that everything can be up and running again smoothly.
Downtime risks are minimized, and that's good for business.
As for PPM administrators and PMO directors, faster change implementation and improved visibility and risk management are enhanced and deployed for efficient project achievements.