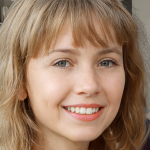 Valeriia Sitolenko
PPM Consultant
Reading Time:
3
minutes
Project managers that use Microsoft Dynamics 365 Project Operations to handle their mission-critical data are always keen on following best practices. While project management systems like Office 365 are great for managing projects, there is a need to preempt lapses and prevent disasters. Organizations need a solution to give them the confidence to run Project Operations in D365.  
Data Loss Is Still Possible When Using Microsoft Dynamics 365
Running projects on Microsoft Dynamics Project Operations enables companies to utilize data in a consolidated and structured way to engage customers. However, like most other systems, you could lose mission-critical data when disaster strikes. Human errors include:  
Unintentional deletion or alteration of project data

 

Wrong naming of file folders, causing data loss

 

Accidental overwrites of mission-critical data

 

Computing errors during manual large files transfer

 
As a result, you need a solution to preserve the integrity of your data when any of these issues occur. What you need is a reliable Microsoft Dynamics backup solution that allows you to restore your important data quickly. 
Protect Your Data with the Right Project Operations Microsoft Backup Solution
Protecting your data's integrity starts with making the right decisions. Organizations that have encountered similar problems in the past have succeeded in securing their data by using a Microsoft Dynamics backup solution called FluentPro Backup. 
How FluentPro Backup Protects Dynamics 365 Project Operations
FluentPro Backup is a popular third-party tool for creating backups and restoring essential data across different project management systems. Hundreds of companies are using this dependable tool to back up Microsoft Dynamics 365 operational data. 
FluentPro Backup is cloud-based. Any data you execute across your systems is stored safely in separate backup copies in the cloud. This backup is created automatically and continuously. Anytime you need to restore lost or damaged data, click on its backup copy, and have it recovered for use.   
FluentPro Backup's ability to continuously and automatically backup Microsoft Dynamics 365 Project Operations data eliminates the risk of data loss due to human errors. Moreover, the software secures all your data in Dynamics Project Operations through a robust and encrypted in-built data security mechanism. This prevents data loss during project management and ensures that lost or damaged data can be restored automatically. This functionality saves you the financial stress and time it would have taken to back up and restore your data manually.   
Furthermore, FluentPro Backup for Microsoft Dynamics Project Operations allows you to select which projects to back up. You can back up and restore selected or whole project data with related tasks, groups, and resources by providing you with automated and continuous backup. 
And it gets even better.  
Project managers can recover point-in-time versions of the project they're working on. That means that it doesn't matter which project phase you're in when disaster strikes – you can always recover and continue successfully with your project tasks.  
 The Quicker You Backup Dynamics 365, The Better Your Activities
Disaster doesn't give you time to prepare. It strikes when you least expect it. You must take prompt, proactive steps to protect your data on Project Operations D365. Delays can lead to data loss or other damage. The speed with which you decide to secure and protect your data integrity will determine your competitive advantage and business health. Do this today and have the peace of mind you deserve.  
FluentPro Backup Adds Value to Using Project Operations Microsoft
When you enlist FluentPro Backup to backup MS Project Operations Dynamics 365, you get the following benefits: 
Reduce the risk of losing data due to human errors.

 

Data becomes more secure and reliable.

 

Save your business from unhealthy disruptions. This allows you to maintain your competitive advantage. 

 

Save more money and time through automated and continuous backup. 

 

Strengthen trust from clients and stakeholders as you deliver on time.  

 
Request a trial
to get Dynamics Project Operations protected today 
Request a trial