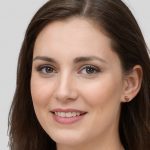 Elena Humeniuk
PPM Consultant
The relevance of data-driven decision-making is more prominent today than ever as enthusiasm around Big Data continues to grow. PMO Directors and PPM Administrators hold more respected positions in the organization as they are awash in massive data. Decisions that were initially left for guesswork or hard-to-use models can now find backing in the data itself.
But for the organization to successfully make use of available data, there are background operations that happen to it. Key among these is the extraction of data to a data warehouse from numerous sources. Most PMO Directors and PPM Administrators find that to be a tedious process as they would traditionally have to use OData or SQL Server Integration Services (SSIS) packages. One of the biggest setbacks of OData is that it is purely URL-based while its security is questionable. Similarly, SSIS has a high memory usage and often complex to develop. That leaves you craving for a more effective and efficient solution.
Enter FluentPro DataMart. This is a ready-made solution that you can use to aggregate data from numerous sources such as Project Online, Microsoft Project Server, and Office 365 Planner.
When connecting Microsoft Project Online to Power BI, users often a host of limitations. Some of these include the need to manually configure the connection and reports, lack of historical data, and lack of predefined reports. DataMart for Microsoft Project Online helps solve these limitations. Keep reading to learn more about DataMart and the solution it offers to the issues mentioned.
Challenges of using SSIS or OData
SQL Server Integration Services (SSIS) is one of the most common tools for data movement. The service is incorporated in your SQL Server licensing and can also be found in the SQL Server Standard Edition. However, PMO Directors and PPM Administrators who want to extract data from their SQL Server database often find it difficult to use SSIS packages for that purpose.
SSIS is often confusing for new users and can prove difficult to configure the connection managers. Furthermore, the tool often needs developer experience and an understanding of complex coding. That turns out to be a big setback for businesses with limited manpower or those that would like to minimize costs by reducing employee working hours required for data extraction.
Similarly, OData has proved to be limiting for PMO Directors and PPM Administrators because it's slow for large data volume, and refresh takes significant time. OData is outdated, and the modern PMO Directors and PPM Administrators need a tool that resonates with recent developments. But what alternative do you have?
How FluentPro DataMart helps in the SQL ETL process and Microsoft Project Online
You can confidently rely on the FluentPro DataMart solution to extract data to an SQL Server database without SSIS or OData involvement. The supported data sources include:
Office 365 Planner
Microsoft Project Server
Microsoft Project Online
DataMart is a straightforward tool to use and does not require you to spend hours learning about it. Furthermore, no special configurations are needed since this is a ready-made solution. Gone are the days when you would have to spend valuable time developing and maintaining SSIS/OData import packages.
You can use it to create a data snapshot and capture snapshots of Power BI data for historical tracking. Additionally, it helps with data analytics for Microsoft Online and data analytics for Planner (comparing DataMart for Project Online vs. Data for Planner).
FluentPro DataMart for Microsoft Project Online functions as a middleware to enable Power BI reporting on MS Project Online data. Besides DataMart connectivity, FluentPro also has Project Online Reports Pack for Power BI that you can depend on reporting on Project Online data.
Key features of DataMart solution
FluentPro DataMart effectively meets its mandate to extract data to an SQL Server database because of the important features incorporated in the tool. These include:
Ready-made Power BI reporting packs
Easy setup to use FluentPro Power BI Pack for Project Online. It gives you access to more than 25 pre-built Power BI reports, including portfolios, projects, people, time, quality
You can setup DataMart for Planner
FluentPro Power BI Pack for Office 365 Planner with crucial reports
If you have been wondering what the main reason for using data visualization tools is, DataMart is the solution you have waited for so long.
DataMart for Project Online business values
Using DataMart provides the following benefits to your business:
It gives you full visibility of your Project Online and Office 365 Planner data
You can adjust reports seamlessly using Microsoft Power BI
It has a real-time display of project data so that your team is always up-to-date
You get instant and beautiful Power BI dashboards that are captivating to draw insights from them
Can centralize your SharePoint data from sites for simplified reporting.
Simplifies the process of data normalization and optimization, which ensures faster data updates
You have control over how you want to synchronize your data (full or partial).
Get in touch with FluentPro experts today
Contact FluentPro experts today for a one-on-one explanation of how the DataMart solution can benefit your business. Our experts will listen to your needs and provide a detailed insight into where DataMart fits in.
Request a trial license
to reap the benefits of DataMart today
Contact us