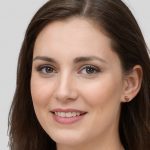 Elena Humeniuk
PPM Consultant
Project for the Web, Microsoft's most recent cloud-based work and project management service, provides project managers and team members with accessible, robust task management features that they can use to plan and manage work at any scale.
This Microsoft Project quick start guide discusses using MS Project to deploy projects for both default and non-default environments.

Get Started with Microsoft Project for the Web
Project for the Web enables deployment to Sandbox and Production Dataverse environments.
In the Default environment, users can quickly start creating projects, maintaining schedules, and sharing them with other users in the organization using Project for the Web. Since everyone is automatically a part of this environment, allowing users to establish and administer Projects is as simple as assigning them a Project license.
It would be best to consider deploying to different environments for various use cases. But you'll need to establish the settings, deploy Project, and configure user access if you want to deploy to other environments.
How to Deploy a Project?
In MS Project, you can deploy to the Default environment or create a non-default environment with a database to deploy to Sandbox or Production environments.
Here's how you can deploy a project in Project for the Web:
Deploying to Default Environment: MS Project for the Web automatically handles the deployment of a project to the Default environment. A Default Dataverse instance is provisioned for the tenant, and the solutions are installed when Project for the Web or Roadmap is first utilized in an Office 365 tenant.
Deploying to Non-Default Environment: The following environments are supported by Project- Default, Production, and Sandbox. You must set up a database to deploy to Sandbox and Production environments. You can deploy a project via the Power Platform Admin Center (PPAC) once the environment has been built.
Configuring Roles and Security
The Sandbox and Production environments in MS Project both require additional configuration, such as:
Anyone who will be establishing Projects in the environment should be assigned the Project Common and Project User roles.
Moderators should ensure that the users in question have the necessary Project license.
No additional configuration is required to allow users to manage Projects in the Default environment, and users need a Project license to create and manage Projects.
Creating and Managing Projects in Non-Default Environments
For non-default environments in Project for the Web, you can create and manage your projects through the Project Power App. Users assigned with the Project User and Project Common roles can see the Project app tile appear in the "All Apps" section at Office.com.
MS Project Resource Allocation
One of the most crucial components of your job as a project manager is keeping track of your resources and assignments to balance workloads effectively.
Some resources may be overallocated, while others are underutilized. By viewing the workloads and availability in Microsoft Project, you can see how efficiently your resources are being used and whether any adjustments are needed.
MS Project further helps you with resource allocation in reviewing resource workloads, viewing availability for enterprise resources, using graphs to view individual workloads, listing and grouping over-allocated resources, and spotting resources with available time.
Extend Project for the Web with FluentPro Portfolio Accelerator
We have covered the basics of deploying Project for the Web, but you'll have to do some fine-tuning to get the most out of it. But it takes much time for IT administrators to deploy and configure the platform for the organization's needs.
Moreover, without a finely tuned Project for the Web environment, project and portfolio managers won't establish efficient PPM processes.
Addressing these concerns while expanding Project for the Web into a complete PPM solution is no easy undertaking, and that's where a solution like FluentPro Portfolio Accelerator can help.
Built on the Microsoft Power Platform, this solution expands the capabilities of Microsoft Project for the Web. Extending MS Project capabilities with FluentPro can offer your organization advantages like:
Quick deployment fully managed by FluentPro Team
Ready-to-use fine-tuned Project for the Web environment
Flexible Portfolio, Project, and Program management
Budget management and allocation
Management and escalation of issues and risks
Changing request management with an approval flow
Engaging employees to share their ideas for business goals and challenges
Preparing real-time dashboards and embedded Power BI reports
With more than 10 years of experience in simplifying Microsoft PPM solutions, FluentPro helps you manage and speed up Project for the Web deployment by 90%, with the addition of fully automated project and portfolio processes. Therefore, FluentPro Portfolio Accelerator configures MS Project to custom-fit your specific project management needs and ensures maximum efficiency for your organization.
To get more information on FluentPro Portfolio Accelerator
get a free quote or schedule a demo by filling out the Contact us form
Contact us