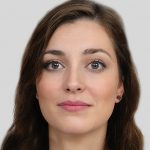 Anna Shalomova
PPM Consultant
Considering start using Microsoft Project for the Web? In this article, you'll get an overview of how to use Microsoft Project as a beginner.
Microsoft Project for the Web is a platform for project management and cloud-based work. Team members and project, program, and portfolio managers can use its simple yet powerful work management capabilities to plan and manage any amount of work.
Project for the Web is composed of:
Project Home
Roadmap
A new, easy-to-use, web-based project management experience that especially caters to informal project managers.
MS Project getting started
Project Home getting started
Project Home provides the Project users with an overall view of the most important roadmaps and projects. It easily provides access to recent projects as well as the important ones. You can mark the latter as 'favorites' to display them in Project Home.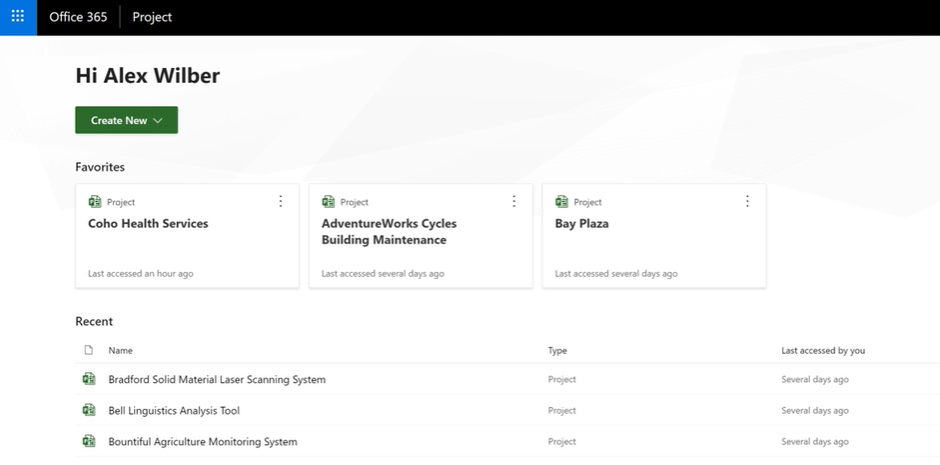 Roadmap Overview
Project for the Web enables you to use roadmaps to:
Build a view of your projects.
Select the most pertinent items from every project to concentrate on key deliverables and investments.
Connect to projects directly from several systems in your company. This will allow every team to use tools that match their style of work.
Track progress towards goals by adding key dates across projects.
Share your roadmap with other existing Microsoft 365 groups to collaborate.
Change the order of projects to highlight the most prominent ones.
Track milestones and the status of all project stages quickly to find problems as soon as possible.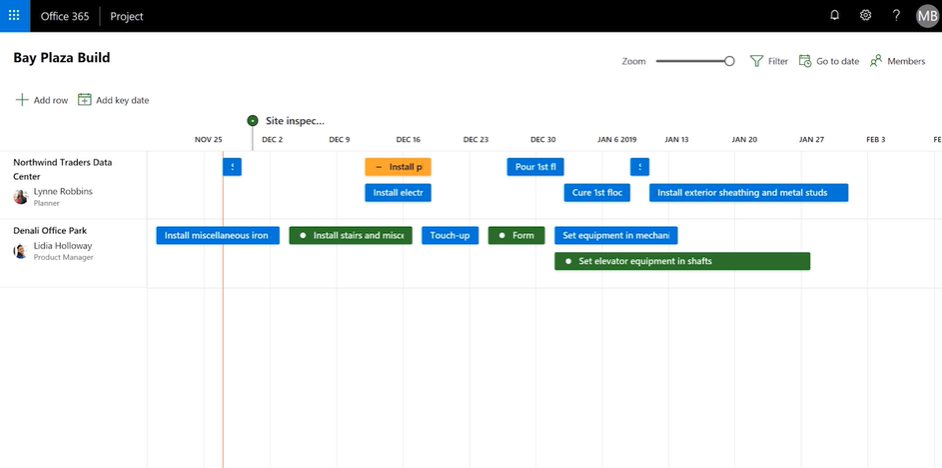 Microsoft Project for the Web functionalities
Project for the Web provides organizations with easy-to-use task management options. It includes such features:
Project Home
Project Views
Milestones
Task Scheduling
Dependencies and Summary Tasks
Custom Fields
Changes Filter
Custom Rollup Number Fields
Microsoft Project Desktop Schedule Import
Quick Start solution
Organizations spend a lot of time on Project for the Web deployment and configuration. In addition, they want to get more out-of-the-box capabilities for more efficient project portfolio management.
FluentPro can be your Microsoft PPM guide through one of its consulting and implementation services – Portfolio Accelerator for Microsoft Project for the Web. It provides a finely configured PPM experience for its users.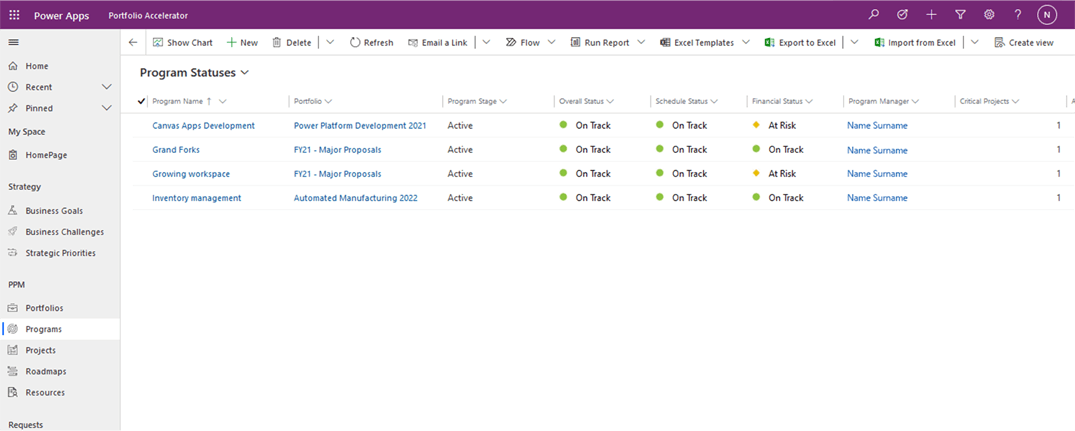 FluentPro Portfolio Accelerator has been developed on the Microsoft Power Platform. It helps you get started with Project for the Web as well as configure the environment. This solution also extends the Project for the Web's functionalities.
Moreover, your PPM processes will be 100% automated with the Portfolio Accelerator, and the FluentPro team will conduct a fully managed deployment. This will save a great deal of time and effort on your part. Plus, it will enable you to migrate from Microsoft Planner and Microsoft Project Online.
It offers robust PPM solutions such as customized PPM strategy, project financials management, ideation, risks and issues prevention, and ready-for-use reports. You can control changes and prevent any scope confusion. You can allocate and manage budgets to provide visibility to everyone.
To add to it, the FluentPro Backup would protect all your data.
Why should you choose FluentPro?
FluentPro Portfolio Accelerator extends Microsoft Project for the Web functionalities.
After your specific requirements are defined, the fine-tuned Project for the Web can reduce your workload and save 90% of your time spent on deployment.
The extended features with Portfolio Accelerator include:
Flexible project, program, and portfolio management
Quick Start
Management of risks and issues
Change request management with an approval flow
Budget allocation and management
Embedded Power BI reports and real-time dashboards
Allows employees to engage by sharing their ideas.
Miscellaneous information
Dataverse
Your Roadmap and Project for the Web data are stored in the dataverse. The initial use of any of these two will create a default Dataverse automatically. Administrators can deploy Project to additional environments.
Resource setup in PowerApps
Microsoft Project for the Web uses the Power App platform, even though access to your projects and sharing are done via Office 365 groups. Some resource set up activities that are carried out in PowerApps include:
Creating a work schedule template and applying it to resources
Adding non-user resources
Benefits of FluentPro Portfolio Accelerator
FluentPro Portfolio Accelerator is a powerful solution that simplifies your PPM processes. It provides some much-needed business values for your organization.
Your organization won't have to hire more consultants. They get a quick start from the Portfolio Accelerator.
The FluentPro team manages the deployment, thus reducing time, complexity, and cost.
Your organization can operate a fully configured Microsoft Project for the Web environment.
Optimization and customization are precisely catered to your organizational goals and needs.
You'll be able to make informed, enhanced decisions by using the predefined performance reports.
The PPM functionalities are guided by advanced automation.
Final words
Now that you know how to get started with Microsoft Project for the Web, the FluentPro Portfolio Accelerator will help you significantly save time and resources. You wouldn't have to hire a consultant or spend hours managing everything alone.
Schedule a call
to implement Microsoft PPM efficiently
Contact us