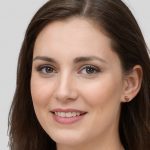 Elena Humeniuk
PPM Consultant
Migrating from Microsoft Project Online to Project Server requires meticulous planning. Most organizations use Project Online to cut back on hidden charges and make scalable project performance. However, all successful Microsoft Project Online migration relies on technical expertise and support, which IT administrators can get in specific cloud migration solutions.
Migrating MS Project Online to Project Server requires best practices
Project managers often move project assignments between several project management systems for specific reasons:
To enable organizations to align and administer their projects more effectively with organizational goals.
To cut down on hidden costs attached to its support systems, hardware investments, IT maintenance, etc.
To access faster and automated cloud-based updates, upgrades, and support services.
Ensure better, secured, and automated project data security for consistent project data integrity.
Unfortunately, a cloud data migration of this magnitude is often challenging.
Most migrations usually involve moving hundreds of projects, and each project has its specific complexities.
Things get even more challenging when performing Project Server configurations.
It is time-consuming to migrate from the cloud to on-premises and vice versa manually.
A systematic effort is needed to administer PWAs. It isn't easy to ensure all data is correctly migrated and manage PWA configuration after migrating from cloud to on-premise.
The reality of these complexities has prompted IT administrators to look for a reliable Microsoft Partner to help with Project Online migration. One of the most reliable cloud migration solutions that guarantee a successful Microsoft Project Online migration to Project Server is FluentPro FluentBooks.
Can migration be automated?
Hundreds of companies have encountered similar challenges when manually migrating between Project Online and Project Server. However, they all scaled through by adopting the right cloud migration strategy. The adopted strategy automated their migration needs and eliminated the earlier complexities to achieve scalable performance. This outstanding solution is FluentPro FluentBooks.
How FluentPro FluentBooks guarantees successful Microsoft Project Online Migration to Project Server
As a gold Microsoft-certified Partner, FluentPro offers FluentBooks migration software with immense automated capabilities. The solution features an all-encompassing interface that assists PWA administrators and consultants. Its advanced automation and quality design help more than 500 PWA administrators simplify, reduce, and eliminate manual migration challenges. FluentBooks flexibility allows the user to perform selective or complete migration.
The process starts by first installing the software. Once installed, you can start importing and exporting projects, resources, PWAs, etc., by following the easy step-by-step instructions. For instance, when you schedule FluentBooks to migrate Project Plan Templates, select the ones you want to migrate. FluentBooks starts downloading the Project Plan Templates automatically as soon as the permission is granted. You can use Log Records to monitor the download process. Download Summary shows all the downloaded items. Click Finish to end the migration.
Along with automated migration, FluentBooks provides robust administration capabilities. They include bulk edit of projects, custom fields, lookup tables, configuration documentation, configuration audit, and others.
FluentPro FluentBooks in-built automation capability helps organizations reduce manual and routine work by 80%.
It further eliminates migration errors and omissions by 100% while saving up to 70% of the time spent on configuration management tasks.
You can download Projects and store them as files.
The technology also means users can bulk edit SharePoint sites and publish projects in bulk.
The software's flexibility also extends to automatically exporting and importing projects, settings, resources, fields, and configurations to and from Microsoft Excel.
Merging PWAs further simplifies the migration process for IT administrators, which is a huge plus.
Lastly, FluentPro FluentBooks covers the migration of any edition of Microsoft Project Server or Project Online instance to/from others.
Why companies should adopt FluentPro FluentBooks
IT administrators fail to achieve successful migration because they lack a reliable third-party tool like FluentBooks. As a result, such organizations usually have incorrect migration that affects ROI. Getting involved with FluentPro FluentBooks is the surest way to avoid migration pitfalls and maximize project performance.
The immense value of FluentPro FluentBooks for businesses
FluentPro FluentBooks allows organizations to automatically migrate their PPM initiatives between Microsoft Project Online and Project Server.
It eliminates manual migration and accelerates agility, mobility, scalability, and flexibility in business operations.
It guarantees timely migration and enhances project completion.
It saves companies time and enables project managers to channel their effort and accomplish mission-essential objectives.
It provides robust administration capabilities for Project Online and Project Server.
FluentPro FluentBooks promotes data security by guaranteeing complete and accurate data migration between Project Online and Project Server.
Start Project Online migration to Project Server today
by contacting our Sales Team
Contact us