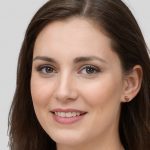 Elena Humeniuk
PPM Consultant
Data can get damaged, compromised, or lost quickly. It is particularly true for SaaS products like Office 365. While its line of services can be crucial for companies, it focuses more on disaster recovery (reactive) than on data backup (proactive).
However, the truth is that without proactive measures for data security, something like human errors and neglect can always put your business at risk. It is where a backup tool comes in. It may take up to 8-24 hours to restore and validate lost data. Because downtime is so costly, frequent administrative backups should become routine practice.
Backup Concerns
PMOs and IT administrators experience a range of risks trying to secure data and protect their business. Most of them are unaware of how to automate backups.
Moreover, implementing these backups into management practice can be a challenge. That's why it's crucial to have an easy and reliable backup solution in place. And that's where FluentPro comes into the picture.
Backup and Restore Easily with FluentPro
FluentPro has advanced solutions that can help you effortlessly automate backup and restore Project Online, SharePoint, Project for the Web, and Microsoft Planner. FluentPro team of experts specializes in delivering innovative software products and custom solutions to improve, ease, and accelerate the daily tasks of IT Administrators and PMOs. The platform is a Microsoft Gold-certified Partner with exceptional project portfolio management competence.
Its automatic continuous backup feature gives automated in-time version recovery and reduces manual labor and expenses incurred from human errors. As a result, your data stays safe even during emergencies.
Reliable Project Online Backup
FluentPro G.A. Suite is a completely automated data protection and administration suite to backup Project Online. It allows you to back up, restore, and archive data in Microsoft Project Online.
Moreover, it allows you to automate the Office 365 configuration management lifecycle. With the support of Microsoft Power BI reports, the included analytics gives insights into data protection coverage and quality.
With FluentPro G.A. Suite, you can:
Ensure your PWA is safe against anything that might threaten data loss
Build a bullet-proof backup against data loss
Save time and resources because all you need to do is schedule backups for once
Eliminate costs related to data damages and human errors.
Secure Microsoft Project Online
FluentPro G.A. Suite is an excellent tool for backing up Project Online as it lowers data loss and other issues. The solution presents a full range of automated tools for efficient Project Online backup and restore.
Furthermore, it improves project management procedures in your firm by implementing ITSM-compliant best practices. PMOs and executives can also gain significant insights into PWA usage and uptake.
FluentPro G.A. Suite decreases PWA administration time, minimizes expenses associated with human errors, and improves Microsoft Project Online usage efficiency. As part of the product licensing, the solution offers decision-makers and PMOs deeper backup and restoration analytics by utilizing Power BI reports.
The Backup Process
You should follow a few simple steps to protect your data in Microsoft Project Online.
Using FluentPro G.A Suite, you can select specific schedules or perform on-demand backups.
After naming the schedule, you will have to enable the backup profile.
Afterward, decide whether you want to back up your services daily, weekly, or monthly and then provide and validate source-specific credentials.
Lastly, after selecting the type of operation, backup your preferred content.
FluentPro for SharePoint Backup
You can back up your SharePoint documents with FluentPro G.A. Suite. To ensure your SharePoint Content safety, the solution provides automated backup and restore. You can set up a specific schedule when backup runs or perform it on demand. When an accident happens, you can restore all necessary project data automatically.
FluentPro employs Microsoft Azure Storage to store all backup data produced by G.A. Suite, offering enhanced security and dependability. Backup data is always encrypted to maintain the highest level of privacy.
That said, FluentPro is arguably one of the best Office 365 SharePoint backup solutions.
Microsoft Project for the Web Backup
FluentPro Backup is an advanced solution providing automated backup and recovery for project management platforms, including but not limited to Project for the Web, Office 365 Planner, Trello, Monday.com, Smartsheet, and Asana.
Running on the Microsoft Azure platform, FluentPro Backup for Project for the Web offers exceptional security. It enables continuous automated backup and restore of point-in-time project versions.
This backup and recovery solution provides reliable data protection eliminating all data loss risks.
Learn more about Project for the Web data protection with FluentPro Backup.
Microsoft Planner Backup
FluentPro Backup is a cloud-based data protection solution for Microsoft Planner. It provides continuous automated backup and recovery. You may choose when the solution searches for project updates and makes a backup copy. In the event of data loss, you can restore a specific backup version.
The platform allows you to perform complete, partial, and on-demand or scheduled backups. This way, you can restore your data from a backup copy in case your data is lost, damaged, or compromised.
With dependable FluentPro Backup for Microsoft Planner software, data loss, document corruption, and human errors will no longer be an issue.
How Does FluentPro Backup for Office 365 Planner Work?
Backup Microsoft Planner with FluentPro simply and easily. You need to follow these steps:
Choose whether to secure all or specific data.
Plan an automatic continuous backup.
Standby boards, teams, users, and workspaces.
Recover the project's point-in-time version.
Benefits of Microsoft Planner Backup and Restore
Using FluentPro Backup for Microsoft Planner, organizations can:
Reduce risks related to data loss
Protect all your crucial data from one place
Ensure automated and continuous data backup
Save time, money, and resources and reduce downtime associated with data loss
Final Thoughts
With FluentPro, you have complete control over your data. Moreover, you can reduce the risks and costs associated with data loss and disaster recovery. Your data in Microsoft Project Online, SharePoint, and Office 365 Planner always stay safe and secure.
Schedule assessment and demo
to protect your Microsoft software today
Contact us