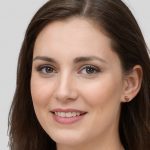 Elena Humeniuk
PPM Consultant
Project and portfolio managers use flexible systems like Monday.com to deliver projects quickly. However, today's projects consist of several initiatives with complex processes and technical issues. These challenges undermine efficient data management, increasing the risk of human errors and data loss or corruption. Due to high risks, organizations need a reliable solution to backup Monday.com data.
Why do organizations need to back up Monday.com?
Monday.com project management software simplifies team and task management, making it popular among project and portfolio managers. It streamlines communication, fosters team collaboration, and enhances productivity. However, you cannot maximize these benefits without efficient Monday.com data security. Although Monday.com offers data backup, it is an essential archive and bins system. IT administrators need flexible cloud backup solutions to mitigate risks.
Not using cloud data backup increases the risk of data loss.
Without cloud backup, you cannot restore corrupted or accidentally deleted data.
Data loss due to human errors can lead to delays and lengthy downtimes.
Inefficient Monday.com data security exposes your organization to cyberattacks.
It would help if you had more than archive and recycling bins to mitigate these risks. The ideal cloud backup solution should automate error-prone processes and Monday.com data security.
Eliminate data loss
If you accidentally delete data on Monday.com, you can use the Undo Action button to reverse those deletions. While this feature can reduce data loss, it has limitations. First, you only have one minute to undo erroneous clicks and accidental omissions. Human errors often go unnoticed for hours, days, or even weeks, making this feature nearly useless. One of the best protection solutions is FluentPro Backup, which allows you to restore point-in-time versions from backup copies.
How to use FluentPro Backup to protect Monday.com data
FluentPro Backup is a cloud backup solution offering reliable data protection for Monday.com. It creates data backups automatically and allows you to restore lost or corrupted data. Using FluentPro Backup for Monday com, you can eliminate human errors and avoid data loss.
You can implement project backup automatically and continuously.
You can back up projects, tasks, resources, and groups.
You can schedule when the solution searches for project changes. If any changes are made, the software saves this backup version.
FluentPro Backup allows the recovery of accidentally deleted data from backup point-in-time versions.
This cloud backup solution runs on the Microsoft Azure platform, enhancing Monday.com data security.
FluentPro Backup provides reliable data protection software for organizations working on Monday.com. To learn how it works, register for a quick demo.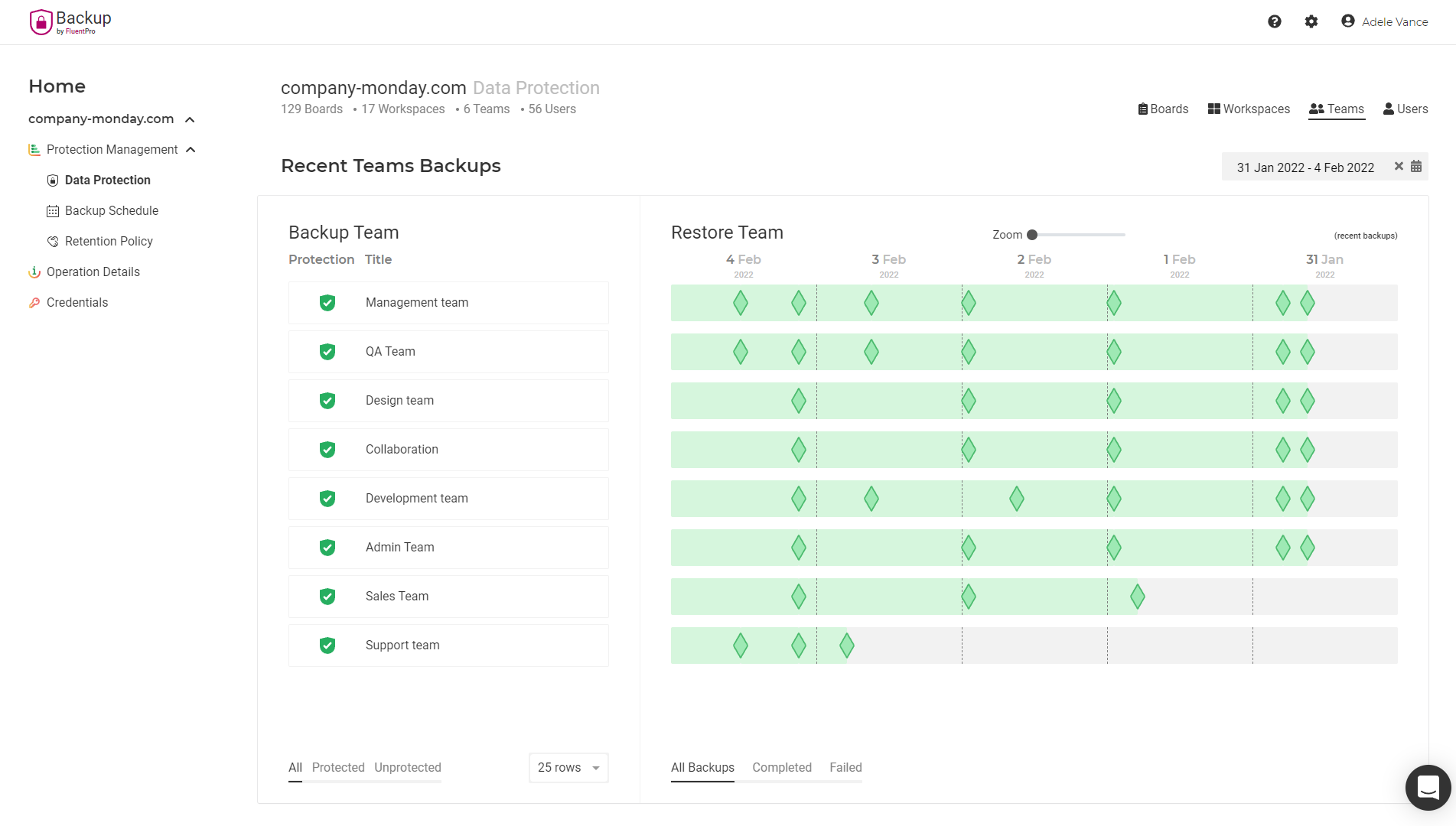 Neglecting Monday.com data security is costly
Managing hundreds of projects on Monday.com with mission-critical data comes with numerous risks. For starters, technical issues and complexities increase the risk of human errors. If one-minute lapses before you undo accidental deletions, what next? Data loss can lead to delays, taint your organization's reputation, and attract lawsuits from affected clients. Neglecting Monday.com data security is costly. To avoid these risks, adopt the best cloud backup solution for Monday.com. You can use FluentPro Backup to reduce human errors and eliminate data loss.
Benefits of using FluentPro Backup for Monday.com
Using FluentPro Backup for Monday.com to implement reliable protection offers several benefits for your organization.
FluentPro Backup automates backup, enabling error-free Monday.com project management.
This software allows you to restore lost or damaged data from backup copies, eliminating data loss.
You can rely on FluentPro Backup to automate Monday.com backup processes.
The solution runs on Microsoft Azure and encrypts your data at rest. So, you don't have to worry about security and access to your data.
Cloud data backup is crucial for Monday.com project management. As an IT administrator, you can use FluentPro Backup to automate Monday com protection. This solution can help you reduce irreversible damages related to human errors.
Frequently Asked Questions
Is Monday com secure?
Monday.com is committed to ensuring the security of its platform and user data. Here are some security measures implemented by Monday.com: 
Encryption

 

Access controls

 

Cloud infrastructure and reliable hosting

 

GDPR and SOC 2 Type II compliance

 

Employee access

 
How to undo on Monday.com?
To undo an action on Monday.com, you can use the following methods: 
Keyboards shortcut ("Ctrl" + "Z") that you can repeat to undo multiple actions.

 

Undo button that will undo the most recent action.

 

Activity log to review the history of actions and revert specific changes.

 
For more information about FluentPro Backup
fill in the Contact Us form or email sales@fluentpro.com
Contact us