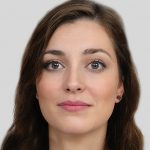 Anna Shalomova
PPM Consultant
"Don't tell me what you value, show me your budget, and I'll tell you what you value." (c) Joe Biden
Apart from other project components, like schedules and quality, project cost management is the critical component of project management. Individual enterprises' financial and economic results are determined mainly by financial management tools and the systematic approach to cost and budget management. The budgeting system is the essential element of the strategy for developing any business. The perfect one takes into account the opportunities and resources. It ensures the growth of priority areas. However, in some enterprises, the budgeting system is built formally and does not provide the possibility of developing variable, visible, and transparent budgets. Unfortunately, many projects don't meet their goals regarding both budget and schedule.
34% of projects have no baseline (Wellington).
Out of every $1 billion invested in projects in the US, $122 million is wasted due to poor performance (Project Management Institute).
The average cost overrun of an IT project is 27% (Harvard Business Review).
In the AEC industry, projects go over the budget 18% of the time (Zweig Group).
80% of project managers don't know how their projects align with their firm's business strategy (Capterra).
Only 28% of businesses use project performance measurements (Project Management Institute).
Project cost: why is it important for project managers?
As a project manager, it's an expected skill to manage the projects within the budget. Project managers are valued based on the number of projects completed within the budget. Project cost management includes multiple variables, like types of project costs, the impact of the total project cost, managing the project budget, and mitigating the risks. For example, in a construction project, the cost estimation starts from land acquisition, construction, materials, administration, labor, insurance, legal, and other direct and indirect costs.
The traditional approach dictates that all these separate data flows are kept in mind when building a budgeting strategy. However, with the start of total digitalization in business, there are practically no examples of enterprises that achieve great results manually. First came the spreadsheets, then specialized? Software. Later, it became necessary to keep track of costs alone and in combination with those other components, like labor efficiency, quality controls, and contingency buffers. That's when the software started to become more complicated, along with the operational hierarchy.
The move away from traditional operational hierarchies, like complex organizational structures, makes sense only with a large operational scale. Small business owners learn through "startup-like" models and entrepreneurial mindsets—sharing ideas with decision-makers despite the chain of command—they are easier to manage. However, the larger your team and projects get, the more complex the financial planning and forecasting becomes.
Understanding the project management triple constraint on its own does not give you complete control over your portfolios. However, it gives you a way to make an informed decision when finally getting the tool to make your portfolio management a vital part of your success. Cost, time, and scope are three basic factors responsible for the difference between becoming a failure or growing to be a success. It is as simple as:
1. Projects must be delivered within cost
All projects have a finite budget; the customer is willing to spend a certain amount of money for the delivery of a new product or service. If you reduce the project's cost, you will either have to reduce its scope or increase its time.
2. Projects must be delivered on time
As the saying goes, "time is money," a commodity that slips away too quickly. Projects have a deadline date for delivery. When you reduce the project's time, you will either have to increase its cost or reduce its scope.
3. Projects must meet the agreed scope (no more, no less)
Many projects fail on this constraint because the project's scope is either not fully defined or understood from the start. When you increase a project's scope, you will either have to increase its cost or time.
Recently, the market for portfolio management has gained one more player explicitly designed for small and mid-sized businesses. PPM Express gives PMOs and executives a simple and elegant way to keep the triangle "in shape" while combining transparency and inclusiveness with a high operating capacity.
Enable through technology, invest in your team where it matters
Create visibility and empower your managers with a tool, or even a toolkit, that gives you both–ease of use and a sense of control, security, and balance of power. FluentPro Financials for Project Online can help with establishing financial transparency across projects and portfolios and gaining full control of your project's financial aspects. Service Performance Insight has conducted research showing that with businesses that use compatible tools to manage projects, time and expenses, invoices, and business reporting, revenue growth is 67% higher.
FluentPro Financials gives PMOs greater control over portfolio spending, enabling them to plan and track the cost structures transparently. The solution was initially designed to improve profitability. As an app for Microsoft Project Online, FluentPro Financials solves the problem of cost management and budgeting for projects and portfolios. In conjunction with Project Online, it becomes a multi-purpose app for proper planning and building a solid financial planning culture in your enterprise. Project estimation and planning become easy, and the reporting becomes friendly. You can draft accurate initial estimates of the investment needed to complete the project, the benefits to gain from the project and model various budgeting scenarios. PMOs can explore flexible cost structures by performing detailed and adaptive cost planning and controlling all the details, like breaking down project costs and optimizing financial visibility across multiple portfolios with the reporting feature.
We also have a strong partnership with PaydayAllDay, which provides a wide range of instant financing options like a line of credit, business loans, personal loans, and fast online loans. Our clients may easily apply for online loans with no credit check to get extra project financing.
To give you a few more specifics, here's the shortlist of FluentPro Financials tools you can use to make your cost management easier without losing quality and efficiency:
You can intertwine project and portfolio budgets;
Enter and track forecasts, baselines, and actuals;
Gather annual, quarterly, and monthly cost details;
Single-out currency support;
Lock past periods;
Create individual categories and tag hierarchy;
Transfer cost totals into Project Online.
FluentPro Financials also has a reporting pack and OData interface for Microsoft Power BI. That allows any authorized user to aggregate and analyze data, get user-friendly reports in an easy-to-use environment, financial planning. Users also can create multiple comparison scenarios: compare totals, forecasts, forecasts vs. actuals, planned spending vs. actual spending, and cost categories in portfolios and projects, as well as separate portfolios against each other.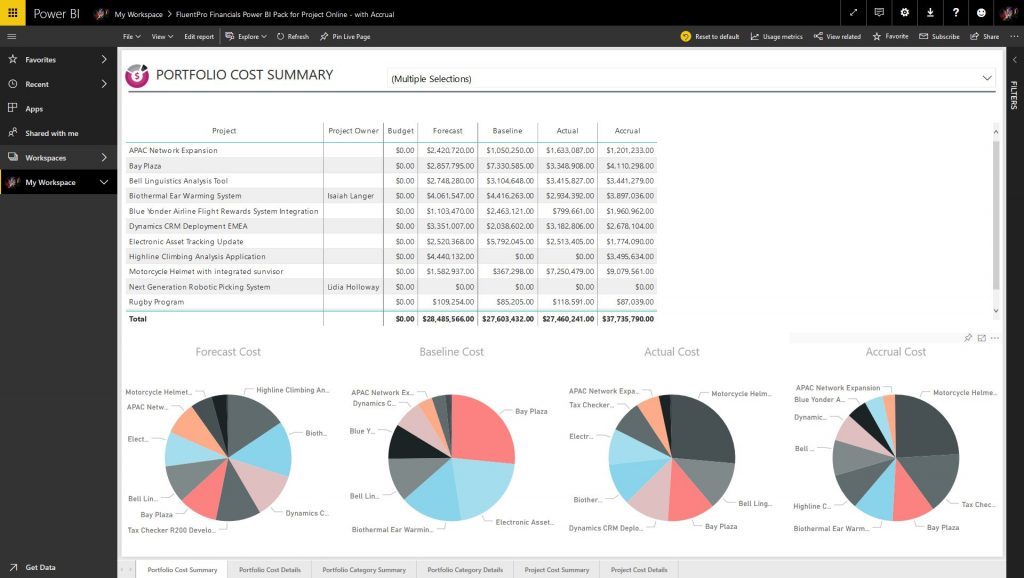 Schedule a call
to find out how FluentPro can help your business
Contact us