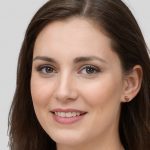 Elena Humeniuk
PPM Consultant
Today's efficient project management heavily depends on the different PM systems you have in place. From Microsoft Project to Jira, Azure DevOps, or Planner, project management teams use several tools to track, monitor, organize and collaborate.
With multiple platforms comes the question of integrating project management tools to work seamlessly with each other. So, if you're looking for ways to take control of your project data using integration software, you've come to the right place.
Read more about project integration between popular PM tools like Microsoft Project Online with Jira, Planner, and Azure DevOps.
Project Integration Management
Integrated project management ensures that your projects are not managed in silos disconnected from each other. It also involves coordinating all project elements, such as tasks, resources, stakeholders, and other project elements. Yet planning and arranging all the core components of a project isn't an easy task and remains one of the most challenging PMO faces.
Different project management software systems help you organize everything in one place. While setting tasks, assignees, due dates, and priorities make the PM process easier, keeping track of the different tools PMOs use.
Your team members might use different systems to manage their work, so projects, files, and communications stay scattered across platforms.
Communicating priorities and requesting status updates across decentralized platforms are more challenging.
More flexible work arrangements give team members more diverse options. But when plans, tasks, files, and communication aren't centralized, they fall into silos, so collaboration becomes asynchronous.
Therefore, to bring all your team's projects and tasks together in one place for seamless planning, managing, and communication, it's crucial to set up integrations between the different PM tools you use.
Microsoft Project Online Integration
Microsoft Project Online is one of the most popular project management tools. Integrating Project Online with other Project Management Systems brings together project portfolio, work management, and financial management systems. Besides, with a one-stop project integration solution like FluentPro, you can set up automated synchronization of plans and buckets to improve portfolio visibility.
Project Online Integrations help PMO directors and PPM administrators overcome severe challenges by:
Seamlessly organizing project workflow.
Automating the process of updating project data in multiple systems.
Get complete portfolio visibility and clear project status.
Connecting work management systems for full synchronization.
Therefore, an automated Microsoft Project Online integration can help you enhance your project management processes and practices. Integrations enable organizations to combine enterprise project management and agile methods in complicated hybrid projects. Project managers can get regular updates on workflow with quick data synchronization, and executives can also access portfolios and projects in Project Online without having to report redundantly.
Automated synchronization using Integration Hub
FluentPro Integration Hub is a cloud-based, fully automated, secure integration software for PMOs and PPM administrators. It enables Microsoft Project Online and third-party platforms such as Jira Software, Azure DevOps, Office 365 Planner, Outlook, and others to link and integrate projects, portfolios, work management, and financial systems.
Teams can continue to work in their preferred project management systems while all the project data is securely and automatically synchronized with Project Online via the Integration Hub. Whether building one-way bridges between Project and third-party tools or setting up bi-directional integration with FluentPro Integration Hub, you can save time and valuable resources.
Teams can report to Project Online automatically in Jira, Planner, or Azure DevOps. On the other hand, developers can receive tasks from project managers without switching from their systems. Moreover, PMs can assist with high-level tasks by linking Project Online with other PM tools.
FluentPro Integration Hub supports:
When the FluentPro integration runs, the link is initially established between Project Online projects and the other software with the needed field mapping. All new and modified tasks or work items marked for synchronization are pushed to the corresponding work item in the other system. Lastly, data mapping entities are updated on all new or modified tasks in the PPM solutions.
Using FluentPro Integration Hub for Jira, Azure DevOps, or Planner allows you to:
Create tasks in Project Online and automatically pushes them as new issues, features, or work items to the other systems via the Integration Hub.

Use different tools for different teams while the data is continuously synchronized between systems.

Run synchronization automatically on a schedule or as per demand and instantly update details for specific projects with selective sync.
Give project managers access to all updates with instant synchronization.
Directly deliver tasks from the project managers in Planner to the Development Team to save time and boost efficiency.
View all projects and portfolios in Project Online without causing any double reporting by teams.
Have one consolidated view of project portfolios with the Integration Hub, which supports the main SAFe principles.
Hosted on Microsoft Azure, FluentPro Integration Hub gives you a secure, automated integration platform for Project Online and external systems. Some of the advantages this gives you include:
A big picture view for unified reporting.
Connected project management systems.
Centralized resource management.
One view for waterfall enterprise project management, agile methodologies, and complex hybrid projects.
One-way and bi-directional synchronization to meet unique requirements.
Enterprise-wide standards for project information.
Available as both cloud-hosted and customer-hosted solutions.
Conclusion
Suppose you're a PPM administrator looking for a fully automated and secure way to integrate Jira, Azure DevOps, Planner, or Outlook with Project Online. In that case, FluentPro Integration Hub may be the solution you need. The software helps you save time, effort, and resources by seamlessly integrating, upgrading, and synchronizing your project data with Project Online.
Get in touch to schedule a demo today
if you're interested in trying fully automated and secure project integration solution
Contact us