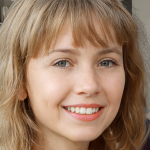 Valeriia Sitolenko
PPM Consultant
Trello is a simple yet powerful tool that covers all the basics of project management and organization. Project managers can use Trello for teams to collaborate while working in a remote setting. 
Automation, integration of other apps, templates for easy visualization, and plug-ins to add extra features are just a few perks Trello boards provide, making it one of the critical services for project management. 
Managers must keep track of the state of their projects and provide feedback to every member individually when working remotely. Trello boards are considered a productivity powerhouse because they allow you to easily track your work progress and communicate with your team members. This can be done through team boards assigning specific tasks to each member. 
What is a Trello board?
Trello is a visual management tool to collaborate with colleagues and keep track of work progress. It uses the Trello boards feature to visualize everything, starting from assigning work, planning and updating work, scheduling, and providing feedback. It can also organize and streamline a significant amount of work by bringing the team into a Trello workflow. 
Through templates like project management, Product Design Roadmap, and Task management, Trello boards effectively help you visualize what's happening and what needs to be done in your project. If the boards provided don't suit your needs, you can modify and polish those templates using the customization features.  
Benefits of using Trello boards in the workplace
Here is a quick rundown of how a Trello board can help you make the best use of your time and resources in the workplace: 
Integrate apps that your team already uses, like Slack, Jira Cloud, Miro Boards, Telegram, and more, in your Trello workflow. Don't waste any more time jumping from one platform to another.

 

Import data from CSV, Google sheets, and Microsoft Excel easily to Trello boards.

 

Powerful no-code automation is built-in that can detect repetitive tasks and suggest bots to automate them. 

 

Minimizes the time spent on redundant work and maximizes efficiency using features like Scrum for Trello that track how much time is spent on each card.

 

From a bird's-eye view, it provides a blueprint for how you carry out the project.

 

It has multiple plug-ins for advanced tools.

 
Disadvantages of Trello boards
When working with a large amount of data, there is a risk of losing and misplacing data.

 

The backup needs to be done manually, which increases the chance of human error. 

 

Gaps between the manual backups can result in losing a considerable amount of data and, therefore, spending a lot of time redoing tasks.

 

Data integrity is not spontaneously maintained, so there is a risk of data corruption.

 
FluentPro Backup: Trello boards
Trello boards are specifically designed for individuals to collaborate in a team setting. While Trello has a simple interface and good usability for teams to function efficiently, it doesn't ensure complete data protection. To mitigate the risk of data loss when working with a large amount of data, Trello backup is imperative.  
FluentPro Backup offers automated backup and restoration for your cloud data to ensure your project management goes smoothly. It works exclusively for data backup, restoration, integrity, and protection on Trello boards.  
A lot of the damage and loss caused by data corruption and loss can be prevented by backup Trello boards using FluentPro Backup. FluentPro Backup for Trello contains a host of great features, including:  
Automated continuous Trello backup.

 

Restoration of any backup version automatically when needed.

 

Ability to schedule the backups based on your project's needs to ensure no data is lost.

 

Retention policy feature, which states how long the solution keeps information if it is deleted from the original file, where it is stored, and how it is disposed of.

 

Usage of Microsoft Azure to store all your data. Moreover, you can use your storage.

 

Ability to back up Trello boards, users, tasks, etc.

 
Benefits of using FluentPro for Trello backup
Providing reliable data protection, FluentPro Backup for Trello brings multiple benefits: 
It offers continuous backup and real-time updating of data.

 

Restore your projects whenever you need to through automated recovery. Check with the retention policy to ensure how long the data is stored once deleted for maximum safety.

 

Reduction of risks related to human errors and data loss.

 

Manage risks and related costs incurred due to these emergencies.

 

FluentPro Backup runs automatically; no manual work is needed.

 

As a cloud-based service, no extra installation of programs is necessary.

 

Data is stored for up to 90 days after subscription termination, so you have more than enough time to back it up or renew it.

 
Final Words
FluentPro Backup for Trello is a must-have for project managers to ensure that project data is always protected and integrity maintained. You can save a lot of costs by eliminating the risk of data loss, reducing human errors through manual updating, and creating backup Trello boards.  
As a continuous process, you can automatically restore any necessary project version in the event of an accident. 
Contact us today
to protect your Trello boards with FluentPro Backup 
Contact