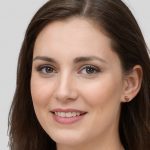 Elena Humeniuk
PPM Consultant
Using FluentPro Integration Hub to work in between Microsoft Project and Project Online enhances effective project management.
A digital age that calls for a digitized action plan
The reality of doing business in the modern world is staring at organizations. The old methods used to achieve Portfolio Project Management (PMO) and Project Management Office goals no longer deliver the best results that today's innovative businesses require. Top PMO directors and PPM administrators face serious challenges – how to get a full view of the complete picture of all projects in the company instantly, without having to extract and aggregate data manually. While working with Microsoft Project Online helps to an extent, there is more to achieving organizations' strategic goals regarding project management and project execution.
The modern workforce entails that everyone's job is a bit overwhelming and fast-paced. Today, employees need to crosslink their jobs with teammates, stakeholders, and management at multiple levels. There is also the need to get updates all the time. Using old-school task and project management approaches such as Microsoft Excel spreadsheets is too problematic and unrealistic in this digital economy – too many things/inputs and tasks to keep track of. Eventually, things get lost. Many tasks are left undone. Important schedule breaks, not to mention starting with the project. All these are technical issues that lead to the erosion of business value and demand for the right technical solution. While you might have gotten important tools like JIRA, and Azure DevOps, alongside your Project Online and Project Planner, you still need a unifying solution that will sift the best from those tools and deliver the best results. The most recommended is FluentPro Integration Hub.
Think you have a particular technical problem not mentioned here? Contact our Customer Assistance Team for a free session with our consulting team.
How FluentPro Integration Hub takes down project management problems and maximizes business expectations
FluentPro Integration Hub solves your Project Online and Project Planner problems by acting as a state-of-the-art platform for efficiently connecting and unifying portfolios, works, and project management tools. Once it connects and unifies all your project management tools, it becomes easy for PPM administrators and PMOs directors to have a full view of the entire Project Portfolio. Once that happens, you can report data quickly—in minutes instead of hours, as with Excel spreadsheets. From that full view and quick data reporting from multiple sources, FluentPro creates a crosslink within your organization's workforce, enhancing effective communication with your teams and speeding up the pace at which information is shared across multiple levels of involved stakeholders and management. This allows management to keep accurate track of all project-related tasks at once. With this new capability, schedules are met, the budget is efficiently utilized, and the planned Return On Investment (ROI) from project investments becomes achievable at a lesser cost.
For quality assurance, get the free trial today. 
The digitized features of FluentPro Integration Hub
FluentPro Integration Hub is a unique, cloud-based integration solution that combines a project portfolio, task/work management, and its financial management systems. It features unification capabilities that enable PMO directors and PPM administrators to connect and synchronize project data to and for multilevel systems like Microsoft Project Online, Office 365 Planner, Jira, Microsoft Planner, and Outlook.
Using Integration Hub, you can synchronize data manually (by setting it to the user's request) or by "Schedule mode," meaning the system will automatically run a thorough check on the source system to find changes and transfer them to the targeted system. With Integration Hub, companies can also set up their configurable and extensible business rules for efficient and secured data transfer.
Although FluentPro Integration Hub is sold and hosted as an online version on FluentPro Microsoft Azure Infrastructure with full integration functionality, customers can install it independently without any problem. Using Integration Hub to integrate and aggregate data from/to Project Online and Microsoft Project Planner create more sophisticated resource planning and management, plus an informed portfolio and up-to-date project overview.
Digitized your company's project management efforts with FluentPro and offered assistance
Experience entails. There is no substitute for quality—and FluentPro has it all. Integrating Project Online and Project Planner is a work cut out only for professionals grounded in IT solutions. Our team comprises the best IT staff with decades of experience in the latest innovations.
Do you know your Integration Hub can only work by setting up the right Global Administration Permission? Contact our team, and we will help install and set up your integration solution for optimum performance.
Our team will also educate you on the four connection options, such as "read permissions," "write permissions," "create new Office 365 groups", etc., available to you, and assist you in choosing the most convenient for your plan.
FluentPro has helped hundreds of small and large companies power their strategic PMOs and optimize their PPM lifecycle through a result-oriented integration solution designed to create, realize and sustain business value. You also can gain from this digitized economy.
What business value comes with FluentPro Integration Hub?
FluentPro Integration Hub brings immense benefits to your business. With our intuitive integration tool, teams can functionally collaborate while satisfying the needs of stakeholders, sponsors, and the business. Integration Hub enables companies to identify and overcome the triumvirate of business value erosion, which are poor planning and innovations, poor project completion/success rate, and inefficient budget utilization. Integration Hub allows organizations to overcome these negative forces and increase business value by ensuring quick delivery of projects and budgets, completing scheduled projects, avoiding cost overruns on completed projects, and getting projects to meet their business intent or goals.
Another added value is that Integration Hub elevates projects and programs to the high levels of strategic business investments, thereby ensuring efficient planning and control needed for success.
Furthermore, it enables businesses to keep track of all inputs simultaneously and from a convenient perspective. You also get digitized timeframes and budgets while allowing teams to push projects from one system (Project Online) to another (Project Planner) and vice-versa, allowing others to update tasks on reported progress as the case may allow. These speed up the project completion process, ensure project management efficiency, and guarantee the planned ROI.
FluentPro Integration Hub is within your reach. We are looking forward to serving your business interest better than ever.
Request a trial license right now
to reap the benefits of automated integration
Contact us