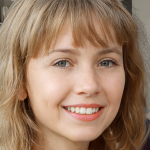 Valeriia Sitolenko
PPM Consultant
Microsoft Project Server and Project Online are popular project management systems. However, PWA administrators and PMO team members must scramble to migrate their projects every time Microsoft updates the MS Project Server to enhance its capabilities. They must migrate all the data to a new Project Server or Project Online version. 
Migration Challenges
During Project Server migration, PMO team members and IT administrators can face challenges associated with the following: 
Painful and time-consuming migration from on-premises to the cloud

 

Mostly manual and routine work administering PWA

 

Configuration management/change management in production PWAs

 

Maintenance of development and test PWA environments

 
Given these challenges, PMO Directors and IT Administrators require a solution to help them migrate Project Server to Project Online. 
Here is a customer success story of how trusted FluentBooks software for Project Server migration can provide peace of mind for PWA administrators and PMO team members. 
FluentBooks

for Project Server migration to Project Online
ivari, a Canadian insurance company, successfully migrated its project data from Microsoft Project Server to Project Online with the help of FluentBooks. ivari's team chose automated features and the ability to minimize manual work and its associated risks.  
Using FluentBooks for migration from Project Server to Project Online allowed ivari to achieve its goals and realize a raft of benefits, including:   
Successful migration of source PWA actual and historical data, including all configurations, projects, project sites, and timesheets from Microsoft Project Server to Project Online

 

Significant reduction in manual PWA configuration management and administration

 

Fewer errors during migration due to the complete automation of migration processes

 

Less time spent on bulk editing

 

Easy identification of potential errors before the actual migration

 

Encryption that meets the latest TLS protocols for confident IT security

 
FluentBooks proved to be a valuable solution for ivari's migration needs, delivering numerous benefits and helping the company achieve its goals. 
Find out how a company in the insurance industry overcame migration challenges and achieved success using FluentPro FluentBooks.  
Request 30-minute demo
to see how FluentPro FluentBooks works
Book a demo