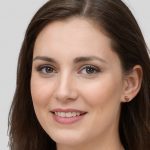 Elena Humeniuk
PPM Consultant
Why Use Microsoft Project for The Web?
Project managers face added complexity when creating numerous projects and managing the nuances.
You must manage portfolios and programs efficiently to meet deadlines as a project manager. You must also review budgets and allocate funds accordingly, which can be difficult and time-consuming if you don't leverage software tools.
Additionally, project managers need to identify and minimize risks. It is further underlined because project outlooks and structure may change over time, so you would have to manage and control project changes and adjust as quickly as possible.
Leveraging Project for the Web Portfolio Accelerator from FluentPro can effectively address these challenges and add out-of-the-box capabilities.
Features of Portfolio Accelerator for Project for the Web
FluentPro Portfolio Accelerator helps with fast Project for the Web deployment and significantly extends its PPM capabilities.
Portfolio Accelerator allows you to craft portfolios and projects using bottom-to-top or high-level planning.
It provides accessible tools for gathering, analyzing, and processing information for managing your PPM lifecycles.
With context-specific Budget Allocation modules, you can change and shape your budget and allocate resources in real-time. It allows you to implement and test budgets better than ever before. Cross-team collaboration and strategic decisions become easier to take.
Portfolio Accelerator also provides risk and issue management functionality. You can receive a complete record of issues you have faced throughout your project management lifecycle.
By reducing the time required to create projects, you can have automated features that help you address complexities such as this and speed up Project for the Web adoption.
Better Adoption
You cannot adopt a new PPM if you do not fully understand how to leverage what it offers. By adopting Portfolio Accelerator, you can collect data, enforce governance frameworks, manage risks, and ultimately make better decisions without addressing avoidable complexities.
Utilizing the best solutions to streamline Project for the Web helps speed up product adoption across your company. Your employees understand the unique features the service offers without facing a steep learning curve. Ultimately, you help increase productivity across the board.
Benefits
FluentPro Portfolio Accelerator offers critical benefits for Microsoft Project for the Web portfolio management. Let's look at how it can help PMOs manage projects more efficiently.
Microsoft Project Management
You have the option to prepare real-time dashboards with embedded Power BI reports, change request management with an approval flow, and so much more. Portfolio Accelerator helps configure Microsoft  Project for the Web to custom-fit your specific PPM needs to ensure maximum convenience for you and your employees.
Because Portfolio Accelerator is a solution that has multifaceted benefits with solid customer support, your organization can reduce consultation fees with technicians and get a quick start. The FluentPro team manages the deployment, which reduces your service costs and saves time.
Operating Project for the Web
FluentPro lets you get started with Project for the Web instantly. They have better access to flexible portfolio software while delivering up to 90% in time-saving. For example, Budget Allocation modules can help shorten reviewing project budget requests.
Since your organization can operate a fully configured Microsoft Project for the Web portfolio, you'll be able to make informed decisions by using the predefined templates and performance reports. Moreover, added customization options help you get the most out of your experience.
Furthermore, advanced automation enhances PPM functionalities, significantly saving your time and resources. As a result, you won't have to hire a consultant or spend hours managing everything yourself.
Conclusion
Microsoft Project for the Web is a cross-cutting tool that can work with all your productivity files across Microsoft's applications. It offers incredible value when paired with the correct data. You can leverage its analysis tools to enhance your decision-making across different dimensions.
With FluentPro Portfolio Accelerator, you can maximize the potential outcome of these tools. Experts with their counsel will provide you with critical support so that you can transform and design your data into information relevant to your needs.
Ultimately, this will allow you to make better decisions for your business.
Schedule a free assessment
to know how FluentPro Portfolio Accelerator can help your business
Contact us