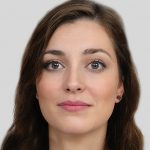 Anna Shalomova
PPM Consultant
Consolidating all project information in one place is much more than a short update via email. It is crucial for project success and alignment between corporate levels and stakeholders. Often PMOs and PPM Administrators spend too much time trying to get the latest information but cannot achieve real visibility in their projects.
It's widely accepted that most PMOs and Portfolio Managers prefer Microsoft Project Online for its enterprise project management features, such as advanced resource planning and portfolio visibility. However, delving into more profound things doesn't appear as they seem; when it comes to the execution level many teams continue to use lightweight work and project management tools such as Office 365 Planner. So why is this the case?  Because it's EASY and offers a beautiful interface to team management.
Advantages of Project Online and Planner Integration
Get Portfolio Visibility immediately
Gain instant access to up-to-date project updates and task status completion of your teams in one location
Optimize Costs
Reduce the number of Project Online licenses and maintain all project work in free Microsoft Planner
Keep Teams Updated
Push new projects and update your teams on priorities and relevant tasks directly from Project Online
Therefore, instantly impact your organization's bottom line.  When you optimize costs, you boost productivity, this is an easy sell to any executive team.  Pandemic aside, business competitiveness has never been more crucial.
Organizations that are able to align resources effectively and efficiently will prosper.  With the impact of innovation at every turn, it's important to put your organization in the best position to excel.  How your business allocates its resources is paramount to sustainable success. Take the necessary steps to align your organization to thrive in an ever-evolving business marketplace.
What are the things a project manager needs to succeed?
Project managers in large and small enterprises alike are crying out for more visibility and common data flow across MPO and Planner. This would allow executives to push high-level project plans straight to Microsoft Planner and teams without spending time manually reporting progress to Project Online.
So what exactly is FluentPro Integration Hub for Project Online and Planner?
The consolidation of all project information in one place is much more than a short update via email. It plays a crucial role in project success and alignment between corporate levels and stakeholders. Often PMO and PPM Administrators spend too much time trying to get the latest information but cannot achieve real visibility in their projects.
Project limited visibility leads to inaccurate resource planning and usage tracking. As a result, nobody knows what the status of the project is. Much time, effort, and energy are lost without any transparency achieved.
FluentPro Integration Hub is a leading cloud-based middle-ware integration solution for connecting project portfolio, work management, and Financials systems. It helps companies establish portfolio visibility for all the teams and workstreams, and advance coordination and integration of IT (Information Technology) processes.
Most importantly, Integration Hub seamlessly integrates Microsoft Project Online and third-party agile platforms such as JIRA Software, Azure DevOps, Microsoft Office 365 Planner, and ServiceNow.
How can we impact your organization?
FluentPro Integration Hub connects Microsoft Project Online and Microsoft Planner so that your teams are free to use Microsoft Planner for work management, and executives in your organization will see all the data and manage the execution in Project Online.
Microsoft Project Online and Office 365 Planner integration scenario supported by FluentPro Integration Hub is the perfect combination- it allows you to keep your development teams working in Planner and automatically provide updates on project progress and task status completion for your PMOs and Portfolio Managers by connecting Planner to Project Online.
Check out various integration scenarios that match your organization's needs.  There are integration scenarios that enable organizations to publish projects from Microsoft Project Online into Microsoft Planner. So team members can work on assigned tasks, report progress and updates. All updates to tasks (% complete, dates, assignments) will flow back to Project Online and will update corresponding project schedules.
Another scenario is for cases when users want to create projects using Microsoft Project Online and want their users to use Planner to report progress on task back to Project Online and give users the freedom to create their own tasks so they will get to schedule as well. You can synchronize and transfer from Project Online to Planner and vice versa with ease.
Benefits to successful bi-directional Project Online and Planner synchronization
The two-way integration scenario may be helpful for Project and Portfolio managers who would like to keep track of their projects/portfolios and teams work in one place.
Business Values:
Using Project Online and Office 365 Planner Integration you can establish Portfolio and Project Visibility in one place.
Integration Hub allows you aggregating data from Project Online to Planner and vice-versa for more sophisticated resource planning and management, portfolio, and projects overview.
You can push the Projects from Project Online to Planner so that teams could work in Office 365 Planner and update their task progress there.
Your organization can blend enterprise project management and Agile methodologies in complex Hybrid projects.
You can give teams guidance and focus by automatically pushing projects and high-level tasks from Project Online to work management systems.
Your teams can keep working in Planner and report on their progress to Project Online automatically, saving time and staying productive.
Project management has instant access to all the updates due to regular data synchronization.
Executives can see all the projects and portfolios in Project Online without imposing double reporting on teams.
Development teams receive new tasks and updates from PMs directly in the environments they use, which allows them to focus on their work and project delivery.
Why you should contact the FluentPro team today?
Give your enterprise a strategic advantage in today's highly competitive business market. Maximize organizational time, effectiveness, and efficiency.  When you get a handle on your data, it frees up valuable time and space so you can focus on your corporate mission.
Bi-directional integration enables your business to keep up with changes and strategic direction.  Management is currently faced with both known challenges as well as numerous variables for the future. With multiple choices of investment in integration, making the wrong one may prove costly. Integration options are increasingly expensive with large investments needed in infrastructure, processes, applications, and data management.
Contact the proven experts today
to help guide you down the right path for your organization
Contact us