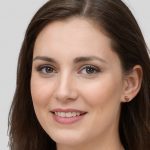 Elena Humeniuk
PPM Consultant
Reading Time:
3
minutes
One of the major tasks facing Project Management Office (PMO) directors is setting up a Project Online backup. It is dangerous for organizations not to have disaster recovery strategies for their project portfolios.
When working with Project Online, human errors are a major cause of project data loss. When they happen, they lead to data loss and disrupt the project lifecycle. As a result, most companies choose FluentPro G.A. Suite to protect their projects.
How FluentPro G.A. Suite Solves Project Backup and Management Problems for Microsoft Project Online
The FluentPro G.A. Suite is a state-of-the-art technology designed for users of Project Online. The software enables PMO directors and Project Online administrators to create and deploy backup schedules, including PWA data. It solves when and what data to back up by allowing project management teams to set up a daily, weekly, or monthly backup schedule.
From the assigned backup settings, the G.A. Suite gives system administrators the luxury of simply locating the damaged or lost data in the "Operation details" area, either by typing the project name or using other filtering options and restores it whole or partial to any desired point in time. The process is straightforward, using on-demand backup on the G.A. Suite official homepage.

How FluentPro G.A. Suite Software Works
The FluentPro G.A. Suite is a unique Microsoft Project Online backup and restore tool used by hundreds of enterprises to perform a scheduled and on-demand backup of their PWA projects and data. Its functionality exceeds typical backup and recovery needs.
The G.A. Suite allows companies to create multiple backups, perform PWA administration activities, manage configuration changes, and implement project governance practices. The backup creation process starts by visiting the G.A. Suite platform. The user then logs in with their Email or Microsoft account. From the homepage, you can create a backup schedule by clicking on the "Protection Management" and select the schedule options. The "New Scheduling Profile" gives you the chance to create a new backup schedule. Once the user provides the schedule "Title" and "Description," checking the "Enable" checkbox will activate the backup profile.
Options to select Daily, Weekly, and Monthly backup schedules are also available, provided you select the respective "Time Zone." The G.A. Suite also offers "Project Plans" functionality for copying project plans. It includes the "All" options for managing all projects and project plan templates and the "Modified" options for backup projects that were updated in a defined period.
Moreover, the FluentPro G.A. Suite also features PWA configurations, generation, and backup functionality based on its cloud storage design. With these functionalities, companies can overcome any unforeseen circumstances or required needs related to company project data.
Benefits of using FluentPro G.A. Suite for Project Online Backup and Recovery
FluentPro G.A. Suite offers immense benefits for businesses.
First, it protects your projects from any types of data loss. G.A. Suite ensures continuity throughout the lifecycle of all projects, especially high-priority projects.
Secondly, G.A Suite boosts employees' confidence, knowing that they have very little to worry about if they make mistakes – there will be no data loss.
Lastly, with a reduced risk of data loss, optimum productivity levels are guaranteed, which is suitable for management and clients.
Why are hundreds of organizations relying on FluentPro G.A Suite Customer Service?
The FluentPro G.A Suite scheduled backup software is famous today, not just because of its excellent data backup and recovery functionality, governance features, but also of our professional teams of technicians' unique services IT specialists.
Not too sure about what disaster recovery policy suitable for your organization? We can help. Wondering about how to restore backup data? It is effortless. Contact our customer service, and our specialists will guide you through the process, including restoring your PWA Configurations, Project Plans, SharePoint Sites restoration, and more.
We currently serve over three hundred organizations, and our experience spans decades of professional IT solutions.