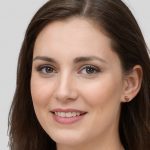 Elena Humeniuk
PPM Consultant
Reading Time:
3
minutes
Why Implementing Data Migration Best Practices is a Challenge
PMOs use Microsoft Project Online to govern and align projects with their organization's business goals. Microsoft Project Online migration allows PMO directors to move PPM projects and environments to the cloud from Microsoft Project Server.
Migrating project data to Project Online is a challenging task. Migration double more difficult when PMOs want to move hundreds of projects and years of history.
This type of migration leads to issues that usually cause lengthy delays in the migration process and massive headaches for your organization like:
Painful and time-consuming migration from on-premises to the cloud.
Mostly manual and routine work administering PWA.
Configuration management/change management in production PWAs.
Maintenance of development and test PWA environments.
The FluentPro team simplified the migration process and developed software that lets migration teams overcome the most common data migration challenges to address these challenges.
FluentPro FluentBooks is of the best Project Online, SharePoint migration solutions for PMOs that helps avoid any problems during migration.
How to Perform Data Migration using FluentBooks
FluentPro FluentBooks automates configuration management, migration, and data administration. PMO teams can apply the best project migration practices.
With FluentBooks, migration is performed in three steps:
Step one. Download projects, PWA configurations, and other data from the source PWA.
Step two. Upload downloaded projects, content, and data to the target Project Online PWA.
Step three. Verify data exported to the target PWA.
FluentBooks for Project Online automates migration processes and eliminates the complexities, PMOs facing. Using this tool PMOs can remove routine and manual work by automating most operations for migration, configuration, and PWA administration. It results in saving up to 70% of the time spent on the migration and configuration management of Microsoft Project Online.
Moreover, PMOs can eliminate repetitive tasks, reduce errors, merge PWAs, export and import configurations. It will save you days or weeks.
Project Online Migration Best Practices
Manual migration causes numerous challenges like data loss, takes too much time, and brings no success in most cases. That is why numerous organizations have chosen FluentPro as one of the leading software migration services.
PMOs and PPM administrators have experienced successful Project Online migration with this automated tool. FluentBooks has a straightforward interface, so the process was completed quickly without involving additional specialists. Organizations saved much time and avoided errors caused by the human factor.
Valuable Insights on Migration
Striving for migration excellence, organizations need to remember some necessary insights.
FluentBooks allows migrating between Project Online tenants, from on-premises to Project Online, project sites, and SharePoint content.
It can compare two PWAs and migrate missing data only.
It comes with a robust security feature, which encrypts data with the latest TLS protocol.
To use FluentBooks for Project Online, install the application on your device. The software saves your configurations, SharePoint sites, projects, and logs files locally.
What is FluentPro FluentBooks?
FluentPro FluentBooks is a configuration migration tool compatible with Microsoft Project Online and Project Server 2010, 2013, 2016, and 2019. This desktop app comes with robust features for executing complete migration. It is also a powerful PWA configuration management suite, enabling auditing, project comparisons, merges, bulk editing, and documenting configurations. This feature-rich suite will simplify your data migration processes, lighten the workload, and save time.
The Benefits of Using FluentPro FluentBooks for Your Business
Agility and scalability allow PMOs to meet data migration objectives and take their organizations to the next level. At FluentPro, we deliver business value by providing expertise and agile solutions to help business increase their competitive advantage.
You can use FluentBooks to migrate your PPM to Project Online completely or partially.
Eliminating all manual work, it increases agility, scalability, flexibility, and mobility.
FluentBooks can automate your Microsoft Project Online migration and save you months. So, you can redirect this time to mission-critical activities and increase your organization's competitive advantage.
Data security is crucial for success. With FluentBooks, you can leverage robust security features to protect your trade secret information and clients' data. It also takes out the hassle, allowing you to focus on implementing migration best practices.
All these benefits will have a positive impact on your bottom line.
Call the FluentPro Team today to Automate and Simplify Your Migration
Addressing the challenges in your Project Online migration requires robust tools and expertise. You can rely on the FluentPro team to enjoy all the benefits that FluentBooks offers. Our team consists of experts in software migration services, and we can help you implement the best practices and satisfy your migration objectives.
Request a quick demo
to see how FluentPro FluentBooks works
Book a demo