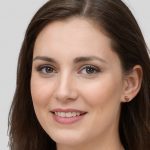 Elena Humeniuk
PPM Consultant
Reading Time:
3
minutes
Project migration is inevitable when managing projects in Microsoft Project Server or Project Online. To enjoy more flexibility and increase efficiency for project teams, organizations need to migrate to newer Project Server versions, to Microsoft Project Online (Cloud Version of Microsoft Project), or just between PWAs. Therefore, project managers who want to migrate project data from one source to another need maximum data accuracy to achieve their objectives.
Challenges associated with project migration
Project managers face many challenges when moving operation data between project management systems for better performance. They must migrate tons of information, and each project has distinct peculiarities. The IT administrator must define the scope of migration to ensure perfect results.
Relying on manual Project Server migration means performing correct configurations, which is practically impossible to do manually.
Manually migrating data from on-premises to the cloud or back is tedious and time-consuming.
Administering and managing PWAs and project environments on a routine basis is even more challenging.
When trying to combine project data from different environments by hand, you might lose data or incorrectly name files and folders.
Considering these complex realities, organizations require a dependable Microsoft Project Server migration tool that makes it easier to migrate Project Server to Project Online with remarkable success.
You Can Achieve Successful Project Server Migration
Do you need clarification about migrating Project Server to Project Online or vice versa without any trouble? Many companies, including those that make up the Fortune 500, were once in your shoes. But, today, they are performing Microsoft Project Server migration with ease. Their success lies in pursuing the right Project Online migration tool, FluentPro FluentBooks.
How FluentPro FluentBooks Promotes Seamless Microsoft Project Online Migration
As a Microsoft gold-certified partner, FluentPro FluentBooks is the best for Project Online and Project Server migration. It provides advanced capabilities for project data migration and configuration management.
The comprehensive interface of FluentPro FluentBooks makes it a great Microsoft migration tool for PWA administrators and consultants.
Providing process automation, the solution simplifies cloud migration and eliminates the need for manual intervention.
You can use FluentBooks to do a complete or selective migration, depending on your needs.
It allows migrating any edition of Microsoft Project Server 2010/2013/2016/2019/2021 or Project Online to another Project Server 2010/2013/2016/2019 or Project Online instance.
The solution also enables bulk edits to quickly update numerous settings at once, including but not limited to projects, resources, lookup tables, custom fields, security data, and enterprise calendars.
In addition, FluentBooks automates configuration management activities performed after migration. You can
Publish projects in bulk
Perform configuration audits
Export/import from Excel
Document PWA configuration
Perform bulk edits
Through its built-in automation capacity, FluentPro FluentBooks helps businesses cut down efforts on unnecessary tasks and save time on configuration management duties while ultimately preventing migration mistakes and omissions. FluentBooks offers companies minimum downtime while eliminating data loss. Thanks to its fully automated migration, project managers are guaranteed timely and efficient project execution with FluentBooks.
Stay Competitive with FluentPro FluentBooks for Microsoft Project Online Migration
Hundreds of organizations have adopted FluentPro FluentBooks as their go-to Microsoft migration tool. These organizations don't want to experience failure in project migration, completion, loss of clients, productivity, and future projects. You will avoid such pitfalls when you use FluentPro FluentBooks for Project Server to Project Online migration.
Take Advantage of FluentPro FluentBooks to Attain your Business Goals
FluentBook offers businesses many benefits for their Microsoft Project Online migration tasks, including:
Simplifying your cloud to on-premises migration and vice versa.
Freeing your IT resources by reducing your administrative maintenance tasks.
Reducing risks related to human errors or data loss.
Minimizing the costs associated with manual Project Online migration.
Correct migration of mission-critical data for efficient use.
Reducing downtime and unnecessary costs, which boosts ROI.
Automated migration speeds up migration completion rates and ensures satisfactory performance.
Request a quick demo
to see how FluentBooks works
Contact us