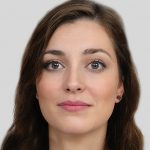 Anna Shalomova
PPM Consultant
Nothing is more crucial to PPM administrators than having the right tools to guarantee cross-platform information sharing and efficient portfolio management. Cross-platform, also known as multi-platform or platform-independent, is a product or system that works across multiple types of platforms or operating environments such as Windows, PC, laptop, smartphone, or several proprietary software.
Working in several project management platforms simultaneously requires much manual work updating data. It can cause some challenges for PMO directors and PPM administrators: much time and effort spent, data loss, or other errors.
Why permit stress when you can work seamlessly?
Disorganization in a workspace can result in decreased productivity and much negativity. With team members not able to stay up to date on the latest developments and instructions, employees mostly carry out their activities individually which can lead to a waste of resources. Lack of effective communication can lead to poor relationships among team members, as well as repetition of tasks. Team members are meant to be synchronized in terms of ideas and communication, as this helps foster understanding, cooperation, and efficiency. As well, a spirit of togetherness reduces the amount of stress for PMOs to manage several people on a team at once.
If you find yourself in one of the situations described above, there is a need for change. Change is necessary for growth and isn't as difficult as some might think. Trying out new tools to make your work effective is a smart move.
Multi-platform integrations can make it better
The greatest option to reduce challenges described above and enhance your multi-platform collaboration is an automated integration solution. While there are many varieties on the market, there is one that stands above the rest.
FluentPro Integration Hub is one of the best cross-platform software applications tailored to suit your needs. This cloud-based software connects project portfolio, work management, or financial management systems and establishes a unified PPM or PMO structure in your organization. FluentPro Integration Hub supports various integration scenarios, including Microsoft Project Online and Office 365 Planner. You can perform one-way or bi-directional synchronizations and set a schedule. Running automatically, this software requires minimum involvement of PMO directors or PPM administrators.
This efficient time management tool saves the stress and cost of having to manually updating multiple project management tools. Your team is always connected and gets the latest updates on both pending and completed tasks.
Having second thoughts?
This is quite understandable. The fear can stem from not understanding the functionality or even the cost of setting up the software. However, an encouraging ROI is guaranteed when you invest in good integration software such as Integration Hub, and this can help you manage your financial costs by increasing work environment efficiency.
What are the key benefits of a multi-platform integration tool?
Organizations can combine agile and waterfall methodologies into complex hybrid projects.
Everyone is on track and connected via updates. The tool ensures there is no deviation from the goal.
Adequate resource management. There is proper resource management as everyone gets what they need to perform efficiently.
Efficient communication and synchronization among the team. A sense of togetherness can help with performance via sharing ideas, suggestions, and recommendations.
Resources are easily accessed across all platforms. Data and files needed for the execution of jobs are decentralized.
A multi-platform integration tool guarantees an organized structure, creating a work-friendly environment.
Get more information
about Microsoft Project Online and Planner synchronization
Learn more