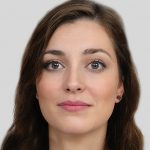 Anna Shalomova
PPM Consultant
When choosing DIY Project Online migration with FluentPro FluentBooks, you should pay attention to common pitfalls that make the entire migration process flawless only on paper. A typical system has been operating for 5–20 years. Over the years, various departments and contractors have documented changes in it. Each with its bell tower. There is no more integrity in the documentation if there ever were. Nobody fully understands the logic and structure of data storage. A particular case of documentation is in regulations and descriptions of business processes: how data gets into the system, under what circumstances, and in what format. All this does not help either.
Project Server or Project Online migration is usually considered a routine activity. Most organizations migrate data regularly. However, there is nothing predictable about data migration. Mostly because many issues appear out of nowhere when migration is considered and executed purely as "a routine activity." Many DIY data migrations either fail or break your budgets and schedules. How can you avoid or minimize the risk of being part of those who fail? The answer is simple, first, stop considering migrations a one-day job. Prepare and view a combination of different aspects that must be factored in and managed in advance. Learning about common pitfalls and addressing them properly will save you from a painful and inefficient data migration project.
Tech Syndrome
Also known as "insufficient planning and not notifying users that migration is in progress," is the most common misconception about data migration. Many consider Project Online migration a purely technical task, which usually leads to a logical, yet completely wrong strictly technical solution. The extraction, transformation, load, and testing are all technical jobs. Nevertheless, many other affairs within the migration process require non-technical approaches. For example, input from the owners of that information, identification of the correct sources, clearing out the useless, repeated, or unneeded data, etc. is a strategic task and requires a non-technical approach.
Data migration is not always a straightforward process, even within a small environment; therefore, like with any project, it requires planning and engagement of users on different levels. Notifying users about migration "coming" and requesting to modify as few project plans as possible allows to lower the number of project plans for delta migration* dramatically. The more project plans are changed during the production migration; the more extended delta migration will take, delaying the go-live date.
Project Online Migration First, Test Later
Skipping test migration means testing the individual migration components is postponed, delayed, or skipped altogether. Nevertheless, having a data testing strategy "on-hand" gives your team a better understanding of the acceptance criteria and the desired outcome. The very purpose of the test migration is to identify specific issues and resolve them before proceeding with the production stage or creating a mitigation plan. If the test migration is skipped, any problems that arise will have to be resolved during the production migration when time is limited. This causes delays, and unnecessary stress on the team that performs Project Online migration and may lead to poor decisions. The download and upload operations duration depends on the data and environment and can be accurately measured during the test migration. The knowledge about operations duration gained during the test migration makes the planning of production migration more precise.
No Data Governance Strategy
If you involve all data stockholders in data-related decision-making, the team gets clear guidelines to follow. This approach sums up to data governance strategy, which is very helpful in any project implementation, yet is often "thrown out the window." More so, creating a regulatory body in the early stages of migration will save you from risks like data duplication and provide "data homogenization."
Clean up in the source environment before data migration is beneficial and allows to eliminate migration scope and make sure that only the necessary data is migrated; cleanup also helps shorten the migration duration. Clean-up in the source environment during data migration brings additional effort and complications and may break data integrity because the cleanup is done between downloads of specific data chunks that are all co-dependent. For example, when the clean-up is performed after only the PWA configuration and resources have been downloaded, this can cause complications when we start downloading Project Plans because co-dependent data won't add up.
Clean-up in the Source environment during data migration, on the contrary, brings additional effort and complications during migration & verification and may break the integrity of migrated data if this clean-up is done in between downloads of specific data chunks that are all co-dependent (e.g. clean up is done after PWA Configuration and Resource Pool download but before Project Plans download).
Lack of Experience With FluentBooks for Project Online Migration
The migration process consists of multiple steps that must be done in a specific order. The Project Online and SharePoint migration solutions provide various wizards, options, and settings for different migration scenarios, requiring expertise to use the tool efficiently. Test migration allows us to get the feeling of the migration tool and identify what settings need to be used in this specific migration scenario, what core steps need to be performed, and identify any additional steps required to complete the migration successfully. The other way is to choose managed Project Online migration services and rely on professionals.
No Data Versioning
When implementing an iterative approach, some people hurry to "get rid" of the previous version of the system. Though wrong, this is understandable. Why keep the older, less perfect version? However, when you keep, label, and version each iteration accordingly, you can reference back to a previous version any time it's needed. This approach will help to troubleshoot all the processes and help "test drive" your old ways against new or changed rules.
Data migration is an important endeavor. During the migration, you deal with the most crucial asset you've got – information. If done correctly, a data migration initiative inevitably leads to transformative change, like changing the maturity level of your whole entity or finally getting complete visibility and control. There is no way to stress how crucial migration can become to the overall success of your business.
*Delta migration – the last migration phase requires a freeze of the source environment; during this phase, project plans modified while production migration was in progress will be re-migrated.
Get help with Project Online Migration
by scheduling a free consultation with FluentPro Team
Contact us