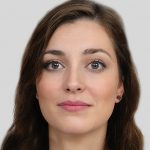 Anna Shalomova
PPM Consultant
Why Data Visualization is Still a Challenge for Project Management Offices
When managing projects in Microsoft Project Online, PMOs and Executives face the need for data analytics and visualization. BI supports users to make informed decisions based on real-time data. However, deciding to connect Project Online to Power BI, they deal with some limitations:
Manual configuration of connection and reports.
Limited predefined reports.
No historical data.
Moreover, organizations also spend much time collecting data, designing dashboards, and making the report look the way they want it to look.
These technical issues make data visualization a challenge. They increase the risk of delayed or inaccurate decision-making. So, PMOs and Executives need a robust data analytics solution and project reporting software that enables all capabilities of Power BI reporting with Project Online data.
How to Visualize Data Using FluentPro DataMart and Power BI Reporting
FluentPro DataMart is a middleware that enables advanced Power BI reporting on Project Online data and extends the Project Online OData interface. It extracts data to an SQL Server data warehouse. DataMart creates daily snapshots of all your project-related information, including historical data in Project Online and SharePoint.
This solution also provides data normalization and optimization, selective data sync, and SharePoint data centralization for quick and easy project portfolio reporting. You don't have to worry about developing any more SSIS/OData packages, normalizing fields, prefilling lookup tables, and more with all these features.
To provide enhanced data analytics Project Online experience, FluentPro offers a ready-made Power BI reporting pack with more than 25 pre-built Power BI reports for Project Online. PMOs and Executives can visualize hidden insights in historical and real-time data to support data-driven decisions. Whether it is the portfolio, resource, or project level, you can find all the reports you need.

What is FluentPro Power BI Reporting Pack?
FluentPro Power BI reporting pack for Microsoft Project Online eases project portfolio reporting and simplifies PPM data visualization. Pre-built reports are customizable and flexible. All changes can be made quickly with no effort.
Project Online Power BI report pack leverages DataMart connectivity to visualize historical data, which is impossible with direct Power BI-Project Online linking. Historical data gives additional decision-making insights.
With FluentPro solutions, PMOs and Executives can access pre-built standard reports for:
Portfolios
Projects
Resources
Time
Quality
These reports provide complete and real-time visibility of all Microsoft Project Online data. You can access insights quickly to make smarter data-driven decisions.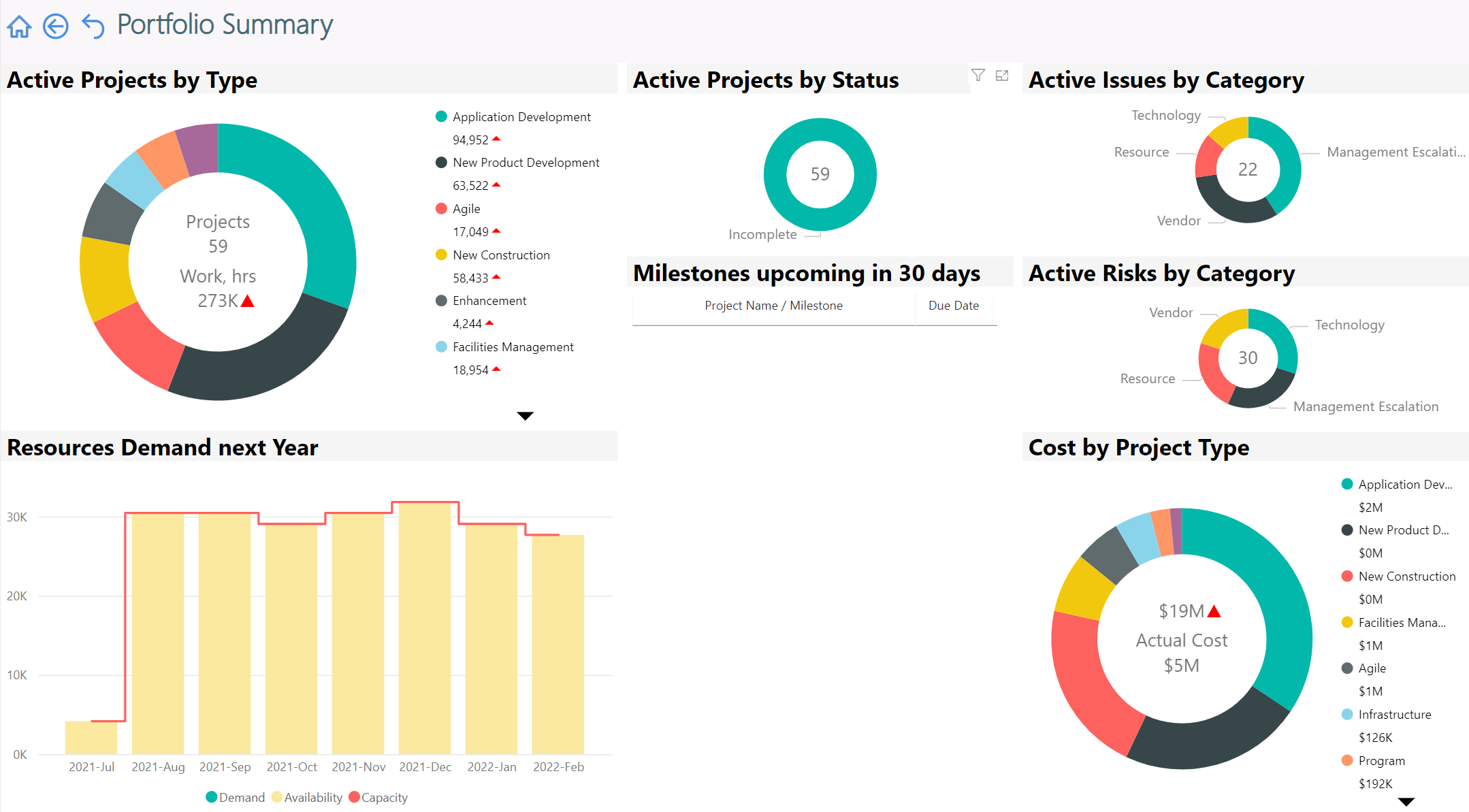 Benefits of Using Project Online Power BI Reporting Packs
In today's competitive marketplace, you need to leverage historical and real-time data to stay ahead of the curve. Power BI data visualization will help you make informed decisions to grow your business.
Data-driven Decisions. FluentPro solutions ensure you access crucial information to make confident and informed decisions. It simplifies PPM data visualization and analytics.
Customization and Flexibility. Connecting DataMart to Project Online, organizations get more than 25 customizable reports. PMOs and Executives can create a new dashboard or adjust Power BI reports quickly and with no effort.
Historical Data Accessibility. Power BI reporting pack gives access to historical data in Project Online. This data provides smarter decisions.
Save Time. With Power BI reporting packs, you have complete visibility of Project Online and SharePoint data. You can access all the information you need quickly, which saves time.
Contact FluentPro Today to Maximize your reporting capabilities
PMOs and Executives need unrestricted access to historical and real-time data, customizable reports visualizing actionable insights to support your decision-making process. FluentPro solutions can meet all your needs.
You can rely on the FluentPro team to ensure you have access to vital information at any time. Our team can help you visualize Project Online data into dashboards and adjust reports in a few clicks.
With our expertise in project portfolio reporting and Project Online data visualization, you can maximize the benefits of Power BI reporting to take your organization to the next level.
Request a demo from FluentPro Team
by filling out contact us form
Contact us