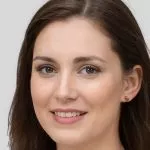 Elena Humeniuk
PPM Consultant
Project managers feel accomplished when they plan and manage their projects effectively according to the best risk management plan. Every organization seeks the best ways to manage its projects, particularly in business environments where the best-laid business plans are prone to various risks. A successful PMO director develops and implements project management skills with tried-and-tested project management strategies because even the best-planned projects are not free from threats.
What project risk factors necessitate a risk management plan?
When dangers threaten your projects, what should you do? Run or face them? Some common project risks are:
Technology, software acquisition, data security, and compliance
Miscommunication
Over cost (when budgeted funds are lower than the project cost)
Operational
Market changes
External or unforeseen circumstances
As a PMO director confronted by these problems, you stand to experience additional project risks such as project delay, poor project performance, and lousy return on investment (ROI). You may even lose out to your competitors in the long run. So, you must develop a solid project risk management strategy to address and mitigate the potential risks that might arise during the project's lifecycle. Preparedness is the best solution to potential project risks.
Stop searching for the best project risk management solutions
Many companies seek the best "confrontational" solutions, and those who find success do so because they meet the right risk management guide. With a compelling, results-oriented risk management solution, you can bring your project back on track, right on budget, and focused on the target.
Bulletproof your projects in 6 steps
There are six crucial steps you need to take to secure your project from inherent risks when it comes to project risk management.
IDENTIFY all potential risks that might crop up to derail your project schedule, resources, budget, or overall project success. You can identify possible project risks by liaising with stakeholders, experts, and leaders in the field or by asking your project team to voice their suspicions on what may constitute a risk.
RISK ANALYSIS. Analyze each potential risk identified in step one. Explain, evaluate, consider the likelihood, and determine the severity of each potential threat, then decide on the best response plan to stop or mitigate it.
PRIORITIZE. Rank your risks from your risk analysis. Risks can be prioritized according to the likelihood of their occurrence or by determining which ones carry the most potentially damaging effect for your project. Prioritizing risks enables you to address high probability and increased damage severity. This means you're one step ahead of all potential risks.
ASSIGN each risk to a team member. Those appointed will closely monitor the risk and help develop a risk management plan to mitigate it. Assigning your chances keeps your team informed and proactively prepared.
MONITOR all your project activities and objectives. Consistently monitoring your risks will save you from sudden and harsh surprises. Monitor your risks and objectives by checking in regularly with your risk managers, updating your project team, and keeping a close eye on your project risk register for new updates.
PROMPTLY RESPOND to any risk that becomes a reality. Your risk management strategy is an excellent contingency plan to help you deal with emerging threats.
In addition to project risks, there are multiple platform risks. Data loss, application errors, hardware errors, can also lead to irreversible damages. If you don't have reliable protection, your organization will suffer serious consequences.
FluentPro eliminates all data loss risks providing reliable protection for project portfolio management platforms. Using FluentPro solution, you get automated Project for the Web backup and restore protecting all data from any damages.
FluentPro Backup for Microsoft Project for the Web
FluentPro Backup for Microsoft Project for the Web allows you to implement all six of the abovementioned project risk management processes and secure platform protection. FluentPro Backup for Microsoft Project for the Web is a cloud-based solution that fully applies dependable project risk management solutions to PPMs and PMOs with risk prevention. With this software, you can effectively manage all your project risks by backing up, tracking, and retrieving all project data, settings, and configurations whenever the need arises.
Moreover, FluentPro Backup offers automated Microsoft Dataverse backup and restore functionality. The solution allows you to automate the backup process for your table records and quickly restore them in case of data damage. If you ever need to recover specific records from a table, FluentPro Backup will also help. 
Be proactive to avoid further failures
Several companies that once adopted a reactionary style in their project risk management have discovered that it is costly and unsustainable. Be proactive by drawing up your project risk management when planning your project. FluentPro Backup for Microsoft Project for the Web provides a proactive approach for project success every time.
Cost-effective backup solutions
Implementing the FluentPro Backup solution has several advantages.
You'll have a reliable Project for the Web backup and recovery solution for your most important data available 24/7.
All your information is kept automatically up to date.
Using a secure cloud-based backup solution can reduce downtime and avoid financial and productivity losses entirely.
All information is kept on Microsoft Azure, a secure cloud storage platform with automated backup and restore functionality.
Read Why Backup Is Critical for Project for the Web
to learn more about project backup and restore solution
Read now