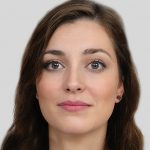 Anna Shalomova
PPM Consultant
A real-life case developed by our very own company
As with most companies out there, we realize that unfortunate things like data loss can happen. Having performed regular backups, we somehow thought it would never happen to us. The chain of events detailed below is caused by mere human error and thus can happen anywhere and at any time. We describe this real-life case to illustrate one of the possible causes of data loss and the direct consequences of such a scenario.
Like many Microsoft Partners, we have several Office 365 tenants with multiple PWAs for Project Online related activities. To be precise, we have five tenants we use for demos, development, and testing; those tenants have anywhere between 10 to 120 PWAs. When Microsoft revised their software subscriptions last year, some of our subscriptions expired, as we did not transfer them to the new plans. Multiple emails notifying us about the need to do so were buried in the Inbox, where no one noticed them.
Seeing that subscriptions weren't renewed, Microsoft canceled them. This resulted in the deletion of all the PWA services from our tenant. We still had active Project Essential licenses, but Project Online licenses for PMs had become inactive. All site collections were in place, but they had no PWAs in them – and all the Project Online data was gone. It was like everything worked on Friday, and then on Monday – surprise! (and we had a big demo at 10 AM) –nothing was there.
After consulting with the Microsoft team, it appeared they could restore the databases for site collections. We then requested that they restore 25 PWAs. Going down the list of 10 critical PWAs, the restoration process took around three days.
Our strategy of using our disaster recovery software played very well – we used FluentPro G.A. Suite
We created backups using FluentPro G.A. Suite for the most critical demo environments. When the time came for the needed backups, we restored the 3 PWAs that we urgently required within just 1 hour and could keep on working while the Microsoft team restored the remaining PWAs.
Now, try to imagine a similar case in your organization – affecting hundreds of users and thousands of projects. How much would a week of downtime cost your company (or even just 48 hours)?
In our case, we were prepared:
We had a disaster recovery solution in place for the most critical PWAs in that tenant;
We had full backups running weekly for our most essential PWAs (about 50 projects in a demo dataset);
We'd tested the restore and knew what to do.
Impact:
Our operations were only slightly affected. We had to reinstall several office apps, but no critical data was lost.
We lost several PWAs, but they were subject to cleanup anyway.
The obvious recommendation is to back up your data, have a disaster recovery plan, and test it regularly.
But how often? Our suggestion is:
daily backups for high-priority projects
weekly backups for active projects
monthly backups for all other projects
Request a free demo
to see how FluentPro G.A. Suite works
Contact us