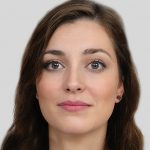 Anna Shalomova
PPM Consultant
Reading Time:
4
minutes
Here is a short overview of our FluentPro Microsoft PPM Lifecycle Digest.
Good Project Advice
These tips and traps from project management and scheduling expert cover the essence of project scheduling, framing the workday properly, and handling out-of-scope requests.
No Dates
When you schedule electronically, you should not enter tasks' start or finish dates. If you use Microsoft Project to capture dates and only dates simply, you may as well use Microsoft Excel instead. With Project, you enter durations and dependencies instead of dates to create a forecast model. The software then calculates start and finish dates based on those durations and dependencies. A schedule with dependencies knows how to update other tasks automatically and is a dynamic model. We have started to call this the 4D-1D approach to scheduling: Deliverables, Durations, Dependencies, and Deadlines, but no Dates. Entering dates on Auto Scheduled tasks leads to rigid schedules with many constraint dates… Read More
Microsoft Planner: Considerations for Reporting–Part 1
I was very fortunate recently to get the chance to present at Microsoft Ready, an internal worldwide training event held for the first time in Las Vegas – after running for many years in Seattle. My session was on Microsoft Planner, and I can't repeat everything here as it was an internal event – but I wanted to share part of the session that covered reporting in Planner. We don't have any built-in reporting yet, but using MSGraph and/or Flow and some Azure bits and pieces, you can report against your Planner information.
In Part 1, I will cover the basics of reporting in Planner, what makes sense when reporting, and the critical data elements of Planner. In Part 2, I will look at Flow and how you could use that as a way to propagate your Planner information to a better reporting store; then I'll finish with Part 3, where I pull all my Planner data out using Python and load up into Azure Cosmos DB before reporting against that data with Power BI. Read More
Over allocation not shown in MS PROJECT 2016 with Windows 10–Bug or not?
Hi,
My blog reader has a problem. He explained it step by step, and I will answer it in the same way.
Project in certain instances doesn't flag over-allocated resources.
For example, I created a resource John and assigned him to the project at 50% (Max Units).
Then I assigned this resource to a task at 51% that exceeds its max units of 50%. In this case, Project was supposed to flag John as an overallocated resource, but it did not do that. The only place where Project show over allocation is in the time-phased portion of the  Resource Usage view. Read More
Multiple relationships between Tasks – using dummy Task in MS PROJECT 2016
Hi, my last post Multiple relationships between Tasks–is this possible?, caused a lot of reactions. all of them are about using dummy Tasks. Here is one of them:
"Insert a dummy milestone to carry part of the logic between the two tasks. I.e. "Task1" > SS > "Start Task1" (the dummy milestone) > SS+1 > Task2. And "Task1" > FF > "Task2."
OK! Let's do it with Microsoft Project 2016. Read More
Whatever you do, don't call it a PMO
What's in a name?
When it comes to PMOs, a lot! Have you been paying attention to the PMO space recently? I have. More and more organizations are moving away from the title PMO for the organization that facilitates the planning and execution of business strategy. I've seen Business Transformation Office, Strategic Planning Office, Strategy Execution Office, Enterprise Strategy Execution team, and on and on…anything but PMO, please!
Why?
PMOs have gotten a bad reputation.
Why?
Because many of them haven't been delivering in a high-impact way. Sorry, guys. I hate to break it to you. I do. I'm a 17-year PMO veteran.
There are some out there that are fantastic rock stars! I know I've seen them myself.
And then there are the rest of them… Read More
Project Success Buzzwords: Are These the Same?
I received a lot of interesting feedback on my last post, "What Defines Project Success," which has necessitated a follow-up.
For those who missed the discussion, Aaron Shenhar et al. summarized it perfectly by saying there is no one-size-fits-all definition for project success. Instead, it's based on the philosophy of "how different dimensions mean different things to different stakeholders at different times and for different projects."
Every project is different and hence could have other success criteria.  These were the same sentiments that folks shared in the discussion on my last post. This time we'll dissect the concept of project success by breaking down some of the buzzwords surrounding it.
Project managers Jim, Mary, and Alex (the same characters from our prior discussion) entered into a high-profile kick-off meeting with some Fortune 500 clients regarding an upcoming million-dollar project. When the floor was opened for the clients to ask questions, they unanimously said that nearly 50 percent of the discussion went over their heads because all they could hear were buzzwords. Read More
Entrepreneurship & Project Management [Interview]
I used to work for someone who said, "We've all got the choice to buy a bucket and a brush." He meant that if you weren't happy at work for whatever reason, you could go and set up as a window cleaner and run your own business.
But what if there was a better way? A way to get things done from within the business? Chris Cook believes you have the skills to do that.
Chris is the author of The Entrepreneurial Project Manager, a book to take your technical skills as a project manager, add the elements of an entrepreneur, and create a high-powered team around you. Turning you into the best project manager, you can be. Read More
Schedule a free consultation
to find out how FluentPro can help your business
Contact us