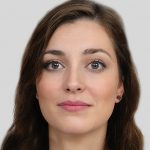 Anna Shalomova
PPM Consultant
Microsoft Ignite 2018, the company's annual conference, took place in Orlando, Florida. And while Intelligent Cloud, Intelligent Edge, and AI grabbed the headlines, we've been watching out for portfolio management news and updates, too! So, here's what we've found out.
New Project Service for Portfolio Management
Microsoft Project is a widely known and respected brand encompassing a set of products: Project desktop app, Project Server, Project Online, and now the new Project service (or simply "Project"). The latter will include the upcoming capabilities, and Microsoft says more innovations will follow down the road.
Microsoft says this new service: "The new Project service allows us to re-design. Rather than re-building feature by feature, we are focused on providing capabilities that meet the changing needs of work management."
Here're the first Project Service elements:
1. Home is Microsoft's move towards modern work portfolio management with Microsoft Project. It allows users to see, create, and manage all projects in one place.
2. Roadmap – a service providing a cross-functional, big-picture view of all the work in the process regardless of whether teams are using Microsoft Project or Azure DevOps (ex VSTS).
3. New Project Portfolio Management Service: an easy-to-use, web-based project management experience targeted at accidental project managers and designed to support any role, skill level, or project type.
Some of these are already introduced, and some will be added to the new Project service in the upcoming months. Still, they are built on the Microsoft Common Data Service for Apps platform and tightly integrated with Office 365, Dynamics 365, and the Power Apps platform.
Project Server 2019
Microsoft aims to make Project Server 2019 available closer to the end of 2018, although the dates might still be changed. Most of the performance and security improvements that the Microsoft team is working on will be included in the upcoming Project Server release, with a few developments excluded as they are unique to Project Online.
We will keep you updated on further Project Server 2019 news as it becomes available.
Project Online announcements
Project Online (aka "Project web app") will continue to receive critical performance and security improvements, and the Microsoft team is committed to providing the total support users need and expect. However, from now on, Microsoft's innovation efforts will concentrate on the new Project service.
Microsoft says: "We are committed to providing visibility into our release roadmap, so you can start planning your transition. We will help you understand the new Project service and when it will best support your business needs so you can transition as soon as it makes sense for your business. Until then, we will also help you continue using Project Online in the best ways to ensure a smooth transition to the new Project service in the future."
All the new capabilities that will become available through the new Project service will also be available to users through their existing Project Online subscriptions.
Once organizations are ready to make the transition, they can start creating new projects in the new Project service and, at the same time, keep managing existing projects to completion in their Project Online. Taking this side-by-side approach, companies won't need to worry about data migration.
Nonetheless, Microsoft realizes this approach may not work for some organizations, so there's also a plan to offer migration tools for standard deployment and guidance for setting up Project Online projects for a fast and successful migration. For particularly complex migrations, Microsoft Project partners will be ready to help.
MS Dynamics capabilities for portfolio management
This October, Microsoft Dynamics 365 received a significant upgrade that includes more than 400 capabilities detailed on over 250 pages. The focus points of this update are Cloud excellence, integration, intelligence, and the new capabilities resulting from connections between different services.
Almost every component of the offering is getting improvements – new capabilities are added across Sales, Marketing, Customer Service, Portals, Omni-channel Engagement Hub, Field Service, Project Service, Social Engagement, Finance and Operations, Talent, Retail, and Business Central.
AI is there to enhance sales performance and planning with the new Dynamics 365 AI for Sales application. Deeper integrations with other Microsoft products offer seamless experiences with Dynamics 365 and Microsoft Outlook, Teams, SharePoint, Stream, Azure, and LinkedIn. Additionally, performance, usability, and supportability enhancements improve the applications and underlying platform and provide a better experience for you to run your businesses.
To wrap up, Ignite 2018 has been all about change, and Microsoft moving forward with its research, technology, and improvement efforts. A lot of exciting announcements have been made. However, Microsoft also provides enough time and support for the companies to adapt and make the transition safely and comfortably. And this is where FluentPro as a Microsoft partner, also stands up by supporting our clients.
Schedule a call
to find out how FluentPro can help your business
Contact us