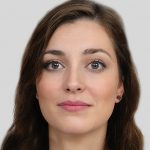 Anna Shalomova
PPM Consultant
The FluentPro team has designed Integration Hub to have your business data flow smoothly and efficiently across the platforms, as well as have a unified portfolio view of all project-related activities.
Being an extensible Microsoft Azure SaaS platform, the FluentPro Integration Hub supports connectors to multiple platforms. In this post, we'll cover the integration scenario between Visual Studio Team Services and Microsoft Project Online
Project Online + VSTS
This integration scenario revolves around the case when Project Managers use Microsoft Project Online to create and maintain project schedules and, at the same time, development teams prefer to keep the product backlog and all iterations/sprints, user stories, and tasks in Microsoft Visual Studio Team Services (VSTS).
Since PMOs need access to statuses and updates of all user stories and tasks and incorporate these into the Microsoft Project Online schedule, they require close-to-real-time updates of work progress. On the other side, development teams need to be updated on prioritized projects and relevant tasks that have been migrated to VSTS.
This integration scenario allows synchronizing data both ways: from Project Online to Visual Studio Team Services and vice versa.
How it works:
Projects in Project Online and VSTS are linked together.
User stories and tasks are marked for synchronization in Microsoft Visual Studio Team Services.
The synchronizations run as scheduled in an automated mode.
The project plan is updated when the tasks and user stories are marked as completed.
If needed, project managers may update project schedules by rearranging WBS.
All updates flow effortlessly and efficiently between Microsoft Project Online and VSTS.
Both platforms' fields are mapped in the following manner: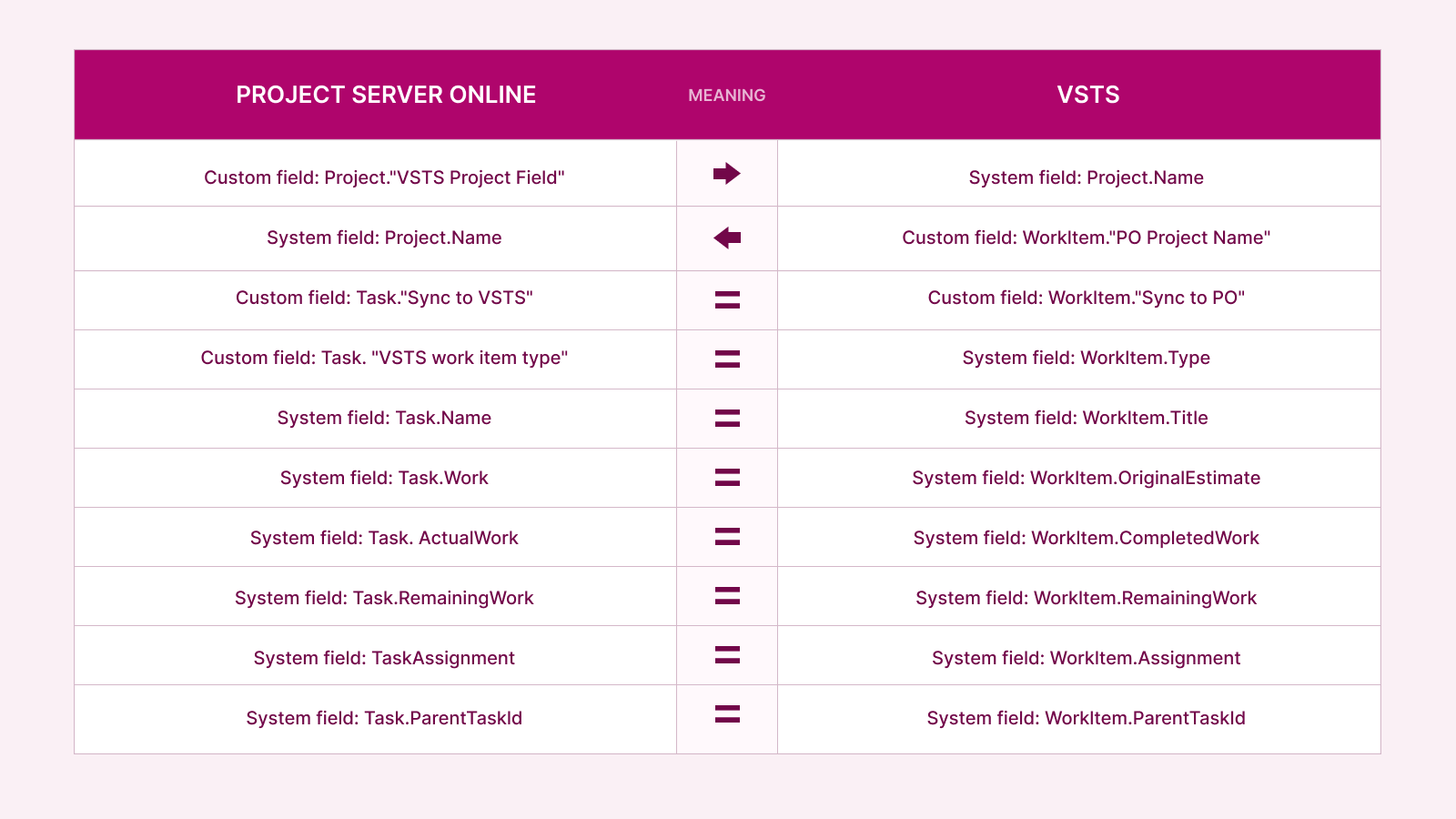 Conditions for migration data from Project Online to VSTS are:
The "VSTS Project" custom field is pre-populated with an appropriate project name already created in the Visual Studio Team Services.
In Project Online, the "Sync to VSTS" flag should be set to "Yes" for the item(s) that should be synchronized.
Data will be migrated if a task is marked as "sync = yes" and the names of the projects in Online and in VSTS are identical.
Conditions for migration data from VSTS to Project Online are:
"Sync to PO" flag is set to "YES".
Benefits and Value
Integrating Project Online and VSTS help to get one consolidated portfolio view and optimize managerial efforts. As the data flow becomes smoother and more efficient and the transparency of the processes goes up, the number of meetings required and the amount of manual, double-entry of the data goes down. Eventually, a great deal of previously required time and effort is saved, optimizing the efficiency of business processes within the organization.
Request a quick demo
to see how Integration Hub automates synchronization
Contact us