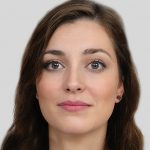 Anna Shalomova
PPM Consultant
Reading Time:
2
minutes
Reporting is the primary way for project stakeholders to track overall progress and identify areas that require attention. Many organizations, however, still don't have a centralized PPM solution and mainly use Microsoft Excel for reporting, which means manual data input, inconsistencies, and lots of time wasted.
With Office 365, Microsoft Project Online, or Project Server, all of your PPM data is in one place and available for reporting via many Microsoft solutions that include, but are not limited to:
Microsoft Power BI
SQL Server Reporting Services (SSRS)
Microsoft Power BI
Power BI project reporting software is a set of business analytics tools designed to analyze all kinds of data from various sources and share insights. Power BI dashboards are a one-page display showing key parameters for quick and informed decision-making. Dashboards are based on reports where users can further drill down into the data they need.
For Microsoft PPM users, a Project Online content pack allows exploring project data with a set of pre-built dashboards and reports. Together, they empower users with visibility on a variety of metrics, including:
Portfolio Insights
Portfolio Costs
Portfolio Risks & Issues
Resource Management
Project Status, etc.
To expand portfolio visibility even more and help users drill down to the tiniest project detail, FluentPro is launching Power BI content packs for Microsoft Project Online and Office 365 Planner.
As a part of FluentPro Power BI Pack for Microsoft Project Online, we provide the following standard reports: Portfolio Overview, Project-related (work summary, cost summary, variances summary, governance), and Resource-related (summary, utilization, allocation analysis, governance, engagements vs. assignments, timesheet summary, timesheets governance).
For Office 365 Planner, we provide the following standard reports:
Portfolio roadmap
Project analysis
Executive summary
PMO overview
Team Overview
Resource Dashboard
SQL Server Reporting Services (SSRS)
SQL Server Reporting Services is a powerful reporting solution for Project Server deployed typically via Azure or on-premise. It allows users to create, publish, and manage reports and then either make them available on the web/mobile or send them via email.
Historically, SSRS provided users with text-focused, paginated document-style reports with a set layout. However, for SQL Server 2016, Reporting Services now offers an updated set of products:
"Traditional" paginated reports received new tools and features so that users could easily create modern-looking reports.
New mobile reports with a responsive layout that adapts to different devices.
A modern web portal where users can organize and display mobile and paginated Reporting Services reports, KPIs, as well as store Excel workbooks.
To summarize, both the above-listed reporting solutions offer some excellent functionality, but only one of them stands out if you need to create powerful and visually appealing reports. Using Power BI, beautiful dashboards that are being created almost instantly can be adjusted just in a few clicks.
We can now effortlessly combine more data from more diverse sources than ever before and see our Project data in the format we need.
With Power BI, Project Online users can have better portfolio reporting, allowing for adequate decision-making on different levels in the organization!
Learn more on FluentPro Power BI report packs
Contact us