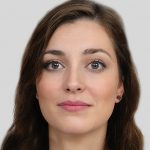 Anna Shalomova
PPM Consultant
We all make mistakes. Computers and hardware storages are not perfect either, unfortunately, and can fail when we least expect. When they do, data loss occurs. Unfortunately, these are realities that haunt every organization when it comes to project management too. As a result, PMO directors wish for a reliable preventive measure—a solution that will protect their data, provide backup and restore functions to mitigate, if not eradicate, the threat of data loss.
Data loss challenges for project management teams
Here are the five most common causes of data loss.
Human errors
Employees may unintentionally delete crucial information or overwrite important company data. Misnaming a file or deleting text sections are also sources of potential data loss that prompt organizations to seek preventive solutions.
Storage damage
Storage is a fragile component of any system, and hardware malfunctions are one of the most common causes. Mechanical issues, human mishandling, or misuse like the improper shutdown of data storage systems can also cause severe damage and significant data loss if your data or backups are stored locally
Virus and malware attack
Viruses and malware attacks designed around emails sent to organizations are part of the main reasons. Viruses can delete, corrupt, or steal crucial data, bringing business operations to a halt. These often occur when unsuspecting employees click on certain emails coded with phishing or data-stealing links.
Power outages
Sudden power outages can disrupt business operations, as they force systems to shut down without warning. This leads to significant loss of unsaved data and corrupts existing files and folders.
Natural disasters
Disasters such as Hurricane Katrina, Hurricane Sandy, storms, cyclones, and more, can happen unexpectedly. And when they do, they devastate businesses by dismantling power and communication grids, shutting down computers, and destroying data and whole companies.
The occurrence of any of these five common causes of data loss can hinder an organization from reaching its goals. Thus, PMO directors must set up secure data backup solutions that will counter business disruption.
You can overcome your data loss fears
Do you feel worried by these common causes of data loss? You're not the only one concerned about losing data across project management systems like Project for the Web. Many businesses that have faced similar issues have found a reliable solution: data loss prevention software.
Prepare for the unexpected and reduce your stress about data loss
You don't have to worry about losing important data if you use this method. There are hundreds of enterprises implementing this service successfully, including Fortune 500 companies. With automated project backup, you'll always have a recent backup in case of a calamity.
Such a solution protects all your Microsoft Project for the Web portfolio activities. Backups can be created automatically after the system is up and running. This means that a backup copy can be used to locate and restore the lost or damaged data in the event of damaged or lost data. As a result, you don't have to be concerned about hardware damages, file corruption, virus attack, or human error that causes loss of essential data.
Start safeguarding your data with the most advanced yet simple project backup and restore solution today.
Failing to act can impact your ROI
Organizations that refuse to take data protection seriously risk financial and productive consequences. Select the best data loss prevention software to keep your business activities running smoothly and your customers satisfied.
Boost your organization's success with automated backup
Utilizing the project backup solution for Microsoft Project for the Web has numerous advantages.
With a reliable backup and recovery solution, the most critical data is always protected.
It offers an automatic backup of all your data. This means that even if your team makes a mistake with essential data, you can continue working with confidence, knowing that you can recover it at any time.
By using a safe, cloud-based backup system, you minimize downtime and avoid productivity and financial loss.
Get a free consultation
on an automated project backup and recovery solution for Microsoft Project for the Web
Contact us