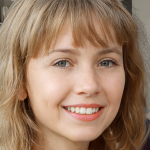 Valeriia Sitolenko
PPM Consultant
Project managers need effective and rewarding task management and team collaboration to achieve successful project completion. Such processes can be streamlined by integrating project management tools such as MS Project and Jira to boost productivity and work efficiency. In this article, we will guide you through integrating Jira and MS Project, present their key features, and show the advantages and values of using this robust software together. 
What is Microsoft Project?
MS Project is a popular project management tool created by Microsoft Corporation. The software enables project managers to plan, execute, track, and manage projects using top-quality tools. It offers many exciting features like resource allocation, task management, Gantt visualization, scheduling, and reporting capabilities. Many industries plan and execute essential projects using construction, software development, and engineering. 
Microsoft Project features
Let's find out how to use Microsoft Project's innovative features. 
Task Management

: Users leverage MS Project to create, assign, and keep track of tasks, ensuring that everyone knows their responsibilities and scheduled deadlines.

 

Allocation of Resources

: Project managers from all industries can utilize MS Project to allocate and manage project resources efficiently. This guarantees that all team members' skills are leveraged optimally. 

 

Gantt Charts

: This feature offers users a clear and concise view of project timelines, tasks, as well as their interdependencies, creating room for improved project planning and tracking of progress.

 

Scheduling

: Some of the tools that MS Project offers to enable users to create and manage different project schedules, including crucial path analysis, milestones, and dependencies. This feature is even better when integrating MS Project with Jira.

 

Reporting

: One nice feature of Jira and MS Project is that they produce robust and dependable reports like resource utilization, project progress, and cost analysis, enabling project managers to make informed decisions when dealing with stakeholders. 

 
What is Jira?
Jira is a renowned problem and project-tracking software created by Atlassian. Jira was initially designed for software development professionals using agile methodologies. However, it has become a versatile and dependable tool for project managers in many industries. It offers a collaborative platform for tracking tasks, monitoring issues, and keeping up with project progress, enabling teams to work more transparently and efficiently. 
Jira features
Let's see how to use Jira features and what you can achieve with them.
Agile Project Management

: Jira supports agile frameworks such as Kanban and Scrum, allowing project teams to manage user stories, sprints, and backlogs effectively. 

 

Task Tracking

: Even without linking Jira to MS Project, you can use it to create, assign, and track tasks. This will help your business team to stay focused and organized on project deliverables.

 

Collaboration

: Jira encourages collaboration by giving team members a centralized platform to interact, share files, and discuss project-related matters.

 

Workflow Customization

: PMs can use Jira to customize workflows to align with their defined project management style and team requirements.

 

Issue Tracking

: With this functionality, Jira enables users to efficiently capture, prioritize, and resolve all problems, change requests, or bugs.

 
MS Project Jira Integration
Jira MS Project integration merges the creativity and excellence of both software. The combination produces comprehensive and reliable project planning and reporting abilities with issue tracking and agile task management. Jira Microsoft Project integration makes effortless data synchronization, enhancing collaboration and productivity among team members.  
The best way for MS Project and Jira integration is to use a third-party solution called FluentPro Integration Hub. This solution offers user-friendly and comprehensive data connection and synchronization between Jira and Microsoft Project Online.  
The solution offers wide-ranging integration functionalities like one-way bidirectional synchronization of project tasks, timelines, and resources.  

 

Schedule Project Online integration or perform it on demand.

 

It ensures that your project updates and plans reflect accurately in both MS Project and Jira. 

 

Integration Hub can be hosted on Microsoft Azure or as an on-premises version on the customer's side.

 

Leverage the solution to map fields, schedule automated data transfers, and enjoy a practical and streamlined integration process. 

 
Benefits of J

ira

and MS

Project Integration
Jira MS Project integration offers the following benefits for project managers: 
Streamlined Workflows: Microsoft Project Jira integration eliminates the need and cost of keeping duplicate data entries. Project plans, tasks, and updates are synchronized automatically across both platforms. 
Agile Planning and Effective Tracking: Harness and enjoy the agile project management functionalities of Jira while leveraging the scheduling and resource allocation power of Project Online. 
Real-time Progress Monitoring: Jira Microsoft Project Online integration enables users to track project progress in real time. It also helps capture updates recorded in Jira and reflect them in the project plan in Project Online. 
Enhanced Reporting: MS Project integration with Jira produces a holistic visualization of project data. This, in turn, enables inclusive reporting and analysis across the two platforms, improving reporting and decision-making for stakeholders. 
Efficient Resource Management: Confidently assign tasks to your team members based on their skill set and availability when integrating resource allocation data from Microsoft Project Online with Jira's task-tracking functionalities. 
Cross-platform Collaboration: Jira Project Online integration reduces the gap between development and project management teams. This improves communication and effective collaboration via synchronized and shared data. 
Request a quick demo to see how Integration Hub works 
Book a demo