Asana: Project Management Software Review
May 16, 2022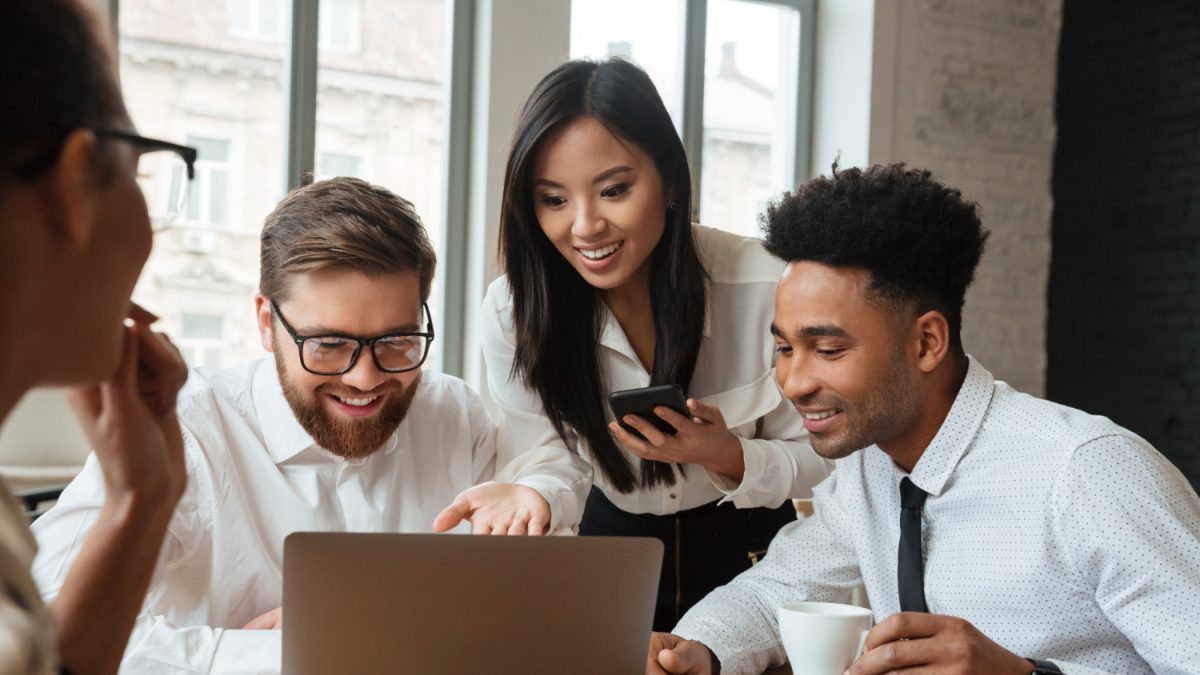 What is Asana software?
Asana is a flexible, fast, and modern project management software designed to manage tasks among a group of people. Its primary function is to track responsibilities for tasks and all other relevant information, such as whom it was assigned to, due dates, and the steps required to complete the task.
It excels at providing flexibility, so you can decide which work to track and exactly how to do it. You can use numerous default templates to set up faster and get to work immediately. On the other hand, you can design templates from scratch if you emphasize high customization.
Besides these, Asana features integrations across various apps, such as Microsoft Teams, Zoom, Adobe Creative Cloud, Salesforce, Tableau, Vimeo, Canva, Figma, Dropbox, and Trello.
Asana Workflow Features
Asana is relatively easy to use and navigate. You can find your list of projects, reports, portfolios, and workspaces on the left-hand side. The main screen has tabs for getting different views (overview, Kanban-style board, timeline), Messages, and Files on the top.
Asana includes a robust advanced search feature. When looking for a term, you can specify if you can find it in tasks or conversations. You can search a task for attachment, its completion status, and even its due date.
It includes a lot of other features included in the list below.
●       Workflow Builder

●       Advanced Search and Reporting

●       Timeline

●       Boards

●       Calendar View

●       App Integrations

●       Reporting

●       Goals

●       Forms

●       Automation

●       Workload

●       Security Infrastructure

●       Product Security

●       Privacy Controls

●       Data Governance

●       Desktop and Mobile Apps

●       Asana Project Overview & Briefs

●       Tasks, Subtasks, and Milestones

●       Custom Fields

●       Attachments

●       Forms

●       Rules

●       Approvals

●       Dependencies

●       Portfolios

●       Project Exports
Asana Security
Asana focuses on creating security and trust. They prioritize protecting the data on their platform. Moreover, it uses physical, procedural, and technical safeguards to ensure the integrity and security of information.
Organizations should consider using third-party solutions to get an additional layer of protection. FluentPro Backup is the best software providing reliable protection for Asana. It offers continuous automated backup and restore of specific project versions.
Asana Project Management Software – Strengths
Let us look at what Asana features, making it a good option.
Multiple Styles (Agile, Kanban, Scrum) and Project Views
Asana is flexible enough to support Agile, Kanban, and Scrum styles of project management. You can mix and match various types like bug tracking, product launches, work requests, sprint planning, roadmaps, and feedback to ensure Asana matches your style of operation.
Users can also view and manage projects in different ways. You can use Asana Kanban boards, a timeline view, or a plain and simple calendar view. Moreover, you can access a short-term outlook for adjustments or a long-term, big-picture view of the projects. You can even create customizable dashboards to see the most important updates first.
Powerful Integrations
Despite all Asana's features, you can take its functionality to the next level by integrating it with other tools. It supports software integration across communication, connectors, IT and development, finance, HR, productivity, reporting, marketing, design, sales, services, security, and compliance. Available integrations vary depending on the package you're on.
Asana Project Management Software – Weaknesses
Now, let us look at Asana's shortcomings.
Limitations of the Mobile Version
The mobile apps let you do everything you usually do in the web version. You can assign tasks, update the steps, and add comments. You can add quick updates, even if you're offline, and it'll update it across the app once you're back online.
However, using a full-sized screen version is better for dealing with a high volume of work. The number of tasks you have can also slow down the speed of the mobile version.
Difficulty in Setting Up
Asana has a lot of features and a very open-ended design. Setting it up and getting used to the software can take some time. But it provides guides, interactive lessons, and blog posts to help you get started with the app.
Lack of Project Management Features
Asana is a work/task management software rather than a full-scale project management software. It is not suitable for users who have to manage, let's say, around 60 big projects, each with 100s of tasks and sub-tasks.
Conclusion
When it comes to project management, Asana is a great collaborative tool. It offers Gantt charts, Kanban boards, Agile, and Scrum management styles. Asana has good security features too.
Find out how to use Asana for your organization efficiently from our blog
Read now