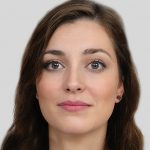 Anna Shalomova
PPM Consultant
Let's start with a couple of basics. Project Online migration is transferring information from one system to another. This can include transferring data between different file formats and different storage types. The difficulty level of a data migration varies widely. To migrate your PPM data, you first need to understand the migration process. To develop your migration plan, you must analyze your PPM environment comprehensively. Questions vital to success are:
What has changed since you implemented your last PPM tool? Management? Your company's vision? If your organization has changed, your PPM techniques need to change, too.
What did we learn from the last implementation? What went well/not so well, and what can we improve this time around?
Should we take this time to refine our PPM requirements? You don't want to migrate destructive behaviors. Make sure you analyze your practices during the first step.
How can we add value to our PPM? Now is the time to alleviate bottlenecks and add enhanced functionality. It may also be the perfect time to incorporate new business groups into the solution.
How much content needs to be migrated? The more content you have, the more time and effort the migration process will require.
Do we need to integrate any third-party systems, add-ons, or customization? These solutions must be accounted for during the design phase if you still need them.
Do we have obstacles we must address? Specific unresolved actions can crash the migration or make it more complex. Additionally, some features may not be available in Project Online, so alternatives must be considered.
Why Project Online?
Project Online is Microsoft's Cloud-based PPM tool. It is a comprehensive solution that allows organizations to manage projects aligned with their business goals. Project Online migration requires meticulous planning and preparation, including carefully considering technical and business objectives. Many PPM solutions have hidden costs associated with supporting your system.
Customization and implementation expenses, hardware investments, and IT maintenance are ongoing costs that can dwarf your budget—migrating your current PPM environment to Project Online shifts many of those continuous costs. Using Project Online transfers maintenance, support, and software upgrade costs and solicitudes to Microsoft. You will never need to update or patch your infrastructure. Project Online lowers costs; it speeds up your return on investment and allows your enterprise to scale your PPM.
One important thing to understand is that Project Online is a service that offers complete portfolio and project management services online. Project management features are supported by using the Project desktop application.
How much data do you want to migrate?
When considering migrating to Project Online, you must consider if all the historical data is necessary to transfer over to the new environment. If you're looking to maintain historical data to analyze trends, etc., you might want to transfer that data. However, you might also find that storing that data or example in an Archive environment might be more accessible and a way to clean up your configuration.
To maintain Project Online's peak performance level, there are limits to how much data you can store. There is a standard. However, this is separate from the limit from all the data stored in the SharePoint site collection where Project Web App is enabled. There are also limits to how many single-value custom fields of each type.
Avoid manual labor
Finally, there is a product that allows you to save hours of manually performed configurations, typing all the names of views, fields, and PDPs, saving the correct order of fields, and moving projects one by one. FluentBooks is one of the leading Project Online and SharePoint migration solutions designed to automate your Project Online management work. The easiest way of migration to Microsoft Project Online is using appropriate software. It eliminates manual labor by automating the whole process, saving you hours and days of work.
FluentBooks gives you the best control and speed of migration of the most crucial configuration settings and data between Project Online PWAs. Plan your migration, press one button, and avoid the "typing field names, values, and setting check-boxes" dance altogether. You can also:
Compare PWAs, and generate different reports.
Merge two or more PWAs into one.
SharePoint Migration solutions — migrate Project Sites and PWA SharePoint content.
Documenting the PWA configuration.
Project Bulk Edit.
Resource Bulk Edit.
Import / Export custom fields, lookup tables, projects, and resources to/from Microsoft Excel.
Support of command line parameters for the migration automation.
Platform Configuration Audit.
Migration from other PPM systems.
Migration of timesheet data is supported but requires an additional agreement.
Third-party components
Before migrating to Project Online, make sure you know how many custom Web or third-party components you have if, for instance, you're migrating from Project Server to Project Online. If you do have these components, they will not migrate over. However, third-party add-ins may be available in the Microsoft online store that serves the same purpose. Third-party components may also be needed to recreate SQL Server Reporting Services (SSRS).
If your organization is migrating from a traditional on-premises Project Server, how you access data will change. Direct access to the Project Server Reporting database is not permissible in Project Online as it usually would be in an on-premises Project Server deployment. OData is used to access the data for Project Online, and Excel and Excel Services are then used to display the project data. New BI reports are also provided.
Project Online provides some reporting capabilities; however, they are nothing compared to what Power BI can do. FluentPro has connected Microsoft Project Online and Power BI so that now you can create customizable Power BI reports using our Datamart Cloud platform. Using FluentPro's expertise, you can:
Connect Power BI to Project Online.
Customize your reports and dashboards.
Share your Power BI reports.
Have full and real-time visibility of Project Online data.
Access dashboards at any time.
Adjust reports in a matter of seconds if there's a need.
Power BI reporting solution for Project Online is a data-driven solution to help your business grow. It allows for easy reporting and simple PPM data visualization. It enables project managers, development directors, and CEOs to gain all the needed insights for smart and data-driven decision-making.
Smooth Migration: Cloud Security
Typically, companies are considering different ways to transfer applications to Cloud storage. During the evaluation and planning of the portfolio (at the second stage of migration), the developer understands how complex and interdependent the components of his/her development environment are. SSL in a web application is paramount as it is about security. If we ignore encryption, anyone who tries to intercept the transmitted information will achieve its goal.
For a CertBot client to generate client certificates for applications, the user's server must meet the domain requirements. Most companies that provide Cloud services offer domain names that include data protection. Once you've added users, you can't change the domain. You can set up a domain name with Office 365.
Back-up and check resources for recovery
If your credentials and applications are securely protected, you as a user cannot worry about the possibility of unauthorized access to them. However, it would be nice to have a data recovery plan just in case. FluentPro Backup is a cloud backup and disaster recovery solution for Microsoft Project Online, and it is offered as a part of the FluentPro G.A. Suite. Create automated backups of your Project Online data at ease and restore your projects, content, and configuration in minutes!
Advantages of FluentPro backup include:
Project Online backup
Automated process
Full backups of your data
Maximum flexibility
Safe PWA configuration
Automatic backup and restore features
Backup schedules
SharePoint content backup
Projects and timesheets backup
FluentPro G.A. Suite is the only Microsoft Project Online backup solution. Create unlimited backups of your data and configuration and easily restore them when needed. Make sure your PWA is safe and bullet-proof against any data loss!
Here is a checklist on how to maintain your data security while executing Project Online Migration:
Backup your database instance regularly using snapshots of your file system or other recovery tools.
Place the most essential components of the application in different areas of availability and, if necessary, duplicate information.
Develop applications to support dynamic IP addresses when the database instance is restarted.
Track events and respond to them on time.
Make sure you can cope with any failures. At a minimum, you should be able to manually connect the network interface or elastic IP address to the backup database instance.
Regularly test the recovery of Amazon EBS database instances and volumes to identify potential problems.
Choose a suitable hosting environment.
Use Cloud architecture.
If you have not yet decided how to proceed directly to Cloud migration, our proven and comprehensive advice should help you with this by becoming a guide to the first step. Migration to the Cloud does not happen all at once. However, understanding the likely complications and proper preparation will make the migration process smooth and painless.
Find out how to automate Project Online migration
and reduce risks related to data loss or human errors
Contact us