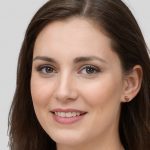 Elena Humeniuk
PPM Consultant
Today businesses have various options for specialized software platforms, both cloud-based and on-premises. Unfortunately, many platforms do not provide direct integration or information sharing.
This lack of connection can result in organizational inefficiencies. So, it's essential to close the gap for the additional value the integrated cross-platform can bring.
What is cross-platform integration? The system that allows products to operate across many project management platforms is considered cross-platform integration.
Challenges Organizations Face Without Proper Integration
Companies using multiple systems for different teams face many issues running a business. Workflow fails to run smoothly.
Let us look at some of the challenges companies face without integration.
Fragmented Data
Businesses face significant challenges due to data fragmentation. Suppose each department uses its systems without linking them to the rest of the ecosystem. If this happens, you're getting data from many diverse sources that aren't in synchronization.
Large informational silos disconnected from the rest of the business make your data difficult to access and use. Thereby it turns big data into a burden rather than an advantage.
Communication Problem Among Employees
Having a comprehensive picture of your company's operations is difficult without proper synchronization or integration between apps. Also, it becomes difficult to maintain consistent communication amongst departments.
Communication Gap with Other Stakeholders
Comprehensive integration solutions help stakeholders make crucial business choices. They need rapid access to up-to-date enhanced data from all business areas, such as service accessibility, system efficiency, risk and security assessments, project development progress, customer fulfillment, and financial results.
Project managers must link the data they get from various sources to utilize them properly.
Different Team Uses Different Software
Each project management tool serves a distinct purpose and is designed with a unique use case. But usually, each team uses a different system, making it hard to facilitate cross-team cooperation. Moreover, the project status is unclear, limited portfolio visibility, and tasks are not organized.
However, it is essential to ensure data is easily accessible to everyone who requires it.
Solution: FluentPro Integration Hub
Luckily, there's a solution for all the problems we've discussed and more – FluentPro Integration Hub. It is a cloud-based integration platform for project managers and IT administrators to bring together work management systems. It enables teams to continue working on their project management software while automatically linking their project information with Project Online.
FluentPro supports MS Project Online integration with multiple third-party platforms, such as:
Organizations can set up a specific schedule or perform Project Oline integration on demand. Also, Integration Hub provides one-way and bi-directional synchronization.
Benefits Of Cross Platform Integration
Teams use various project management systems for their needs within one organization. Using a reliable integration solution, namely FluentPro Integration Hub, provides significant benefits.
Reduction of manual work. Project managers don't need to update project data in multiple systems manually. Integration Hub offers automated synchronization.
Saved time on reporting, clear project status, and portfolio visibility.
Teams can keep working in project management systems they used to. Tasks are pushed from Project Online automatically.
Executives can overview project status in Project Online. All updates are automatically synchronized.
Organizations can blend enterprise project management with agile methodologies in complex hybrid projects.
Conclusion
Data integration brings challenges for many businesses, slowing data flows and hampering team cooperation.
You must address these difficulties proactively to assist your teams in performing effectively as independent units and working efficiently together. And one way to do it is by implementing cross-platform integration.
With FluentPro Integration Hub, project management can receive constant updates on workflow with immediate data synchronization. Executives can access portfolios and projects on Project Online without having to double-report.
FluentPro speeds up reporting to Project Online, and teams can keep using Jira, Microsoft Planner, or Azure DevOps. Bottom line, Integration Hub enhances business functions and ensures you get the most out of your cross-platform integrations.
Request a free demo to see how Integration Hub works
Contact us