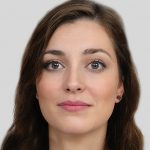 Anna Shalomova
PPM Consultant
We are happy to announce that this May we rolled out the second major part of G.A. Suite User Interface updates – the Data Protection page. We hope you will enjoy using G.A. Suite with the new UI functionality! Please review these new features, improvements, and fixes for May 2020.
New Features:
G.A. Suite Data Protection page and general user interface have been updated.
Improvements:
The status notifications feature for exceeding license limits has been improved. The notification email now includes the summary information about the operation and the list of all items: completed/failed/skipped (similarly to the Operation Details page => Summary information).
An ability to restore a project with a new name 'Project name Copy'.
'Subprojects' checkbox was added to the 'By view' projects selection and 'Selected' option if the projects are loaded for selection by the view. It allows to include subprojects to the scheduling profiles as separate projects and then restore them separately.
Manual Projects selection window for creating and editing Scheduling Profiles in 'Schedules' improved:

When using the 'View' option to filter Projects list, users can select Projects from one view, then load another view preserving previous selection (previous selection won't be cleared);
Review the list of all currently selected Projects using 'number' Selected' link in the bottom left corner of the window;
Icons for additional filtering by columns in the Projects list (Project Name, % Complete, Type, EPT, Modified) were added.
Data Protection Page.
G.A. Suite Data Protection page functionality became even more powerful. It now allows you to quickly backup and restore a single project/site/configuration element as well as launch an on-demand backup of all elements at one go.
Now you can review the completed backups per project/site/configuration element, review the details for the completed or failed backup of each element separately.
You can find the required project easily using the search options and select to review only the unprotected projects or only the protected ones. Also, you can review the list of failed backups only.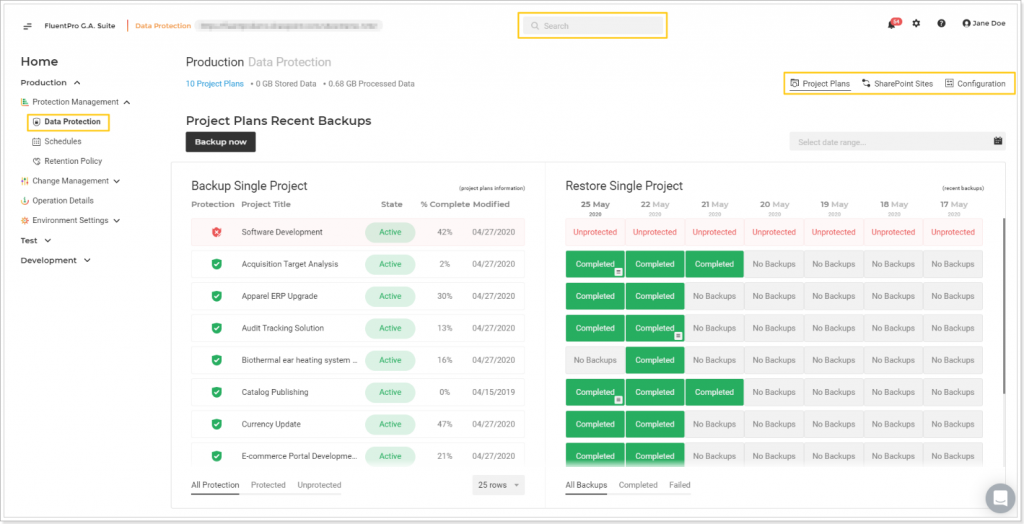 Also, the general user interface has been updated on the pages with data selection.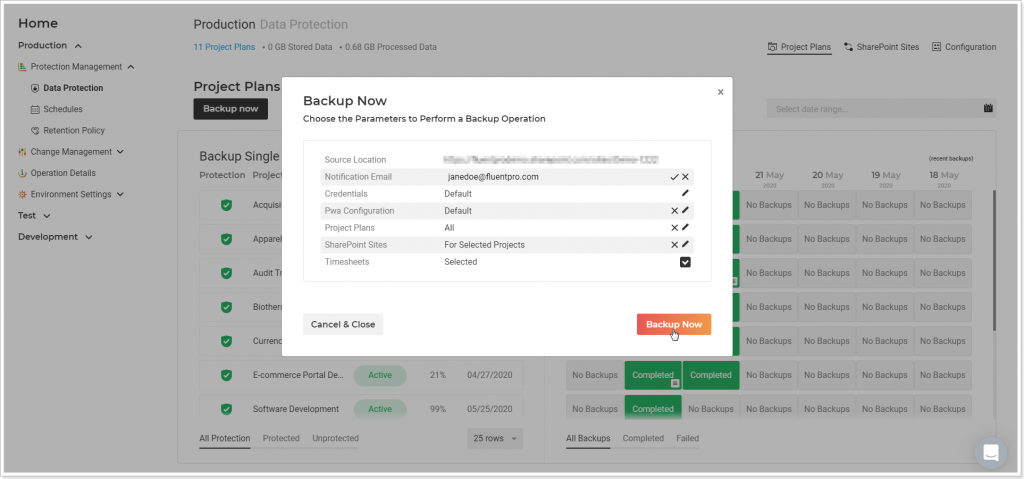 Request a free demo
to see how FluentPro G.A. Suite works
Contact us