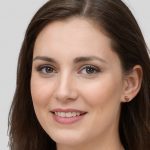 Elena Humeniuk
PPM Consultant
Organizations control sensitive information in their day-to-day business dealings. This information includes proprietary data, financial data, credit card numbers, social security numbers, and health data. Project managers working with Microsoft Planner must ensure the data doesn't get misused by unauthorized users or lost. Getting Microsoft Planner backup is a sure way project managers can prevent data loss in Microsoft Planner.
Work more securely on Microsoft Planner
Microsoft Planner is reliable project management software trusted by thousands of organizations. Its cross-platform integration and impressive features mean you can achieve more with fewer resources and energy. And it involves a vast array of sensitive data, which requires the best enterprise backup software.
Mistakes by your employees can result in the loss of critical data.
A wrong click on a wrong key can delete crucial files and folders.
Misnaming a file folder can hamper easy access to essential project portfolio data, and sorting this out can be time-consuming.
Data loss causes significant disruption to business while eroding the integrity of your project data.
Finally, you end up losing financially and productively.
It is clear: there is a need to ensure that all company data is protected from getting lost, damaged, or corrupted. However, many project managers are still looking for how best to secure their data. One suggested solution is to set up automatic backup software.
Secure your data by getting the right help
Losing data is frustrating for business operations because such information can no longer be trusted. Project managers need accurate and complete data to make informed decisions. When a piece is missing, it's impossible to make correct and timely decisions, especially during crucial project phases. But you can scale through this challenge by seeking the right help: FluentPro Backup software for Microsoft Planner.

FluentPro Backup prevents harmful consequences
FluentPro Backup is one of the most popular data loss prevention strategies. Companies that use this solution have drastically reduced their data loss concerns. Hundreds of businesses have implemented this service, including many Fortune 500 companies. In a disaster, FluentPro Backup ensures you always have a recent and reliable backup copy of your crucial data.
For web-based portfolio operations, FluentPro Backup secures your files on Microsoft Planner.
Its cloud-based functionality encrypts all data to guarantee its confidentiality.
Backups are made automatically, on a schedule, or as needed once the system is up and running. You make the schedule, including how often the system looks for project changes, and creates backup versions.
You can backup project versions and restore them at any time. The ability to restore backup versions means you can revert your environment to the last or previous changes and re-access any lost data.
You can even save the immediate data state as a version based on your schedule. It means that you can use a backup version to locate the lost data and restore it for use whenever you record a data loss.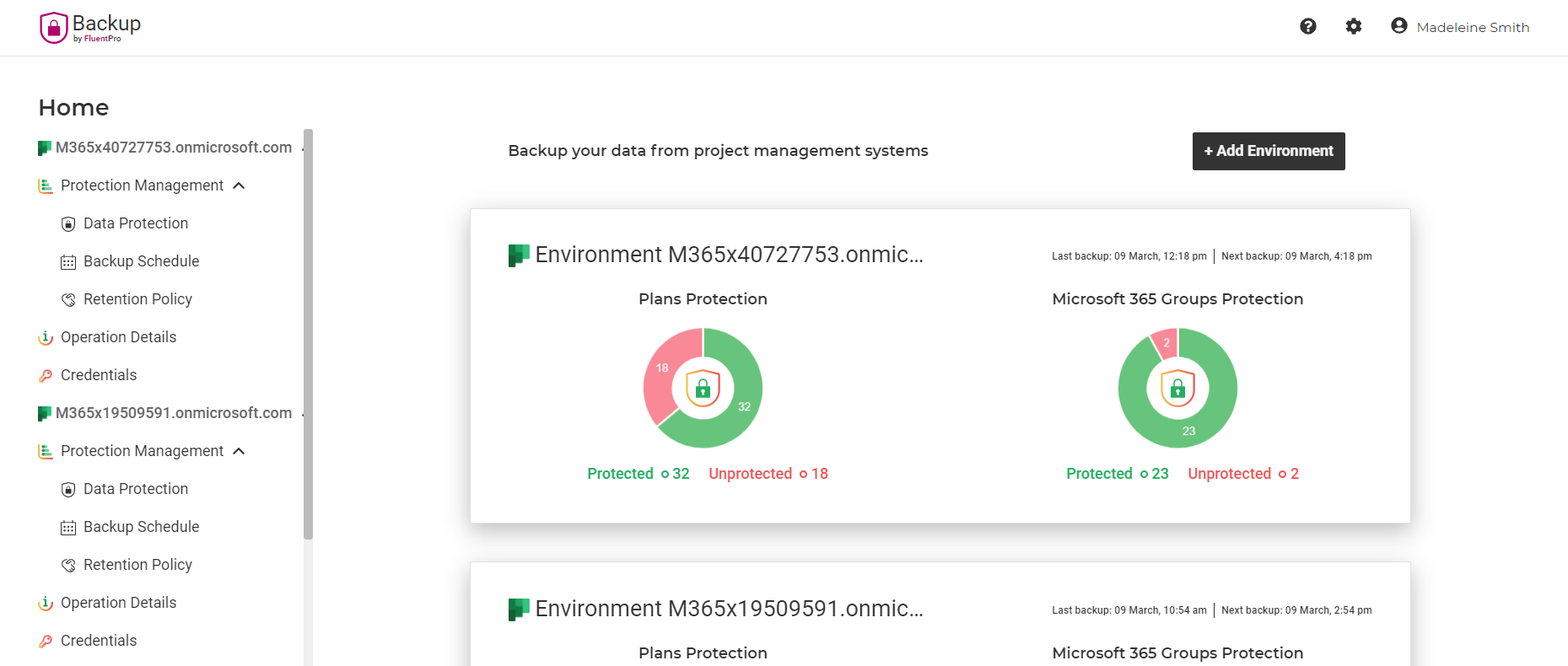 To sum up, you no longer have to worry about hardware failure, file corruption, virus infection, or human errors resulting in data loss. FluentPro Backup allows organizations to recover from accidental changes by reverting their specific projects, resources, or groups to an earlier correct version. Moreover, FluentPro automatic backup flexibility means you decide when the backup should start. You can schedule data backup frequency as you like.
Preventing data loss in Microsoft Planner is good for business
Companies that have not discovered how to prevent data loss are exposed to critical productivity and financial losses daily. Statistics indicate that one out of eight organizations has no documented recovery plans. Such organizations lose mission-critical data. As a result, they cannot complete projects, leaving their clients unhappy and missing out on future projects. Set up the best Microsoft Planner backup and restore software solution for data loss prevention to maximize profits and keep your business running smoothly.
Benefits of FluentPro Backup
Your organization has several advantages for using project backup and restore software.
FluentPro Backup for Microsoft Planner reduces data loss risks, including human errors.
The most crucial data is always backed up and recovered anytime you want.
There is an automatic backup of all essential data. So even when a well-meaning team member makes an error with critical data, you can keep working confidently, knowing you can quickly recover it at any time.
Reduce downtime and save money by implementing a secure cloud-based backup solution.
The FluentPro Backup software for Microsoft Planner is easy to use.
The FluentPro Backup for Microsoft Planner is preferred for its low-maintenance requirements and complete backup and restoration options ideal for resolving data loss emergencies.
Get a free consultation or request a demo
by filling out the Contact Us form
Contact us