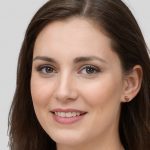 Elena Humeniuk
PPM Consultant
Every project manager wants to be able to predict risks to project outcomes, as these greatly influence scheduling and delivery. This is particularly essential in cases where teams within an organization are working in multiple project management systems. With a highly visible portfolio, team members can align real-time facts to clarify overall project goals. Visibility throughout the project portfolio aids executive decision-making by giving precise data and a realistic overview of all projects. It ensures that each team member knows the projects' desired outcomes, delivery date, and budget. Enhanced visibility also ensures that demand and supply align with stakeholder expectations and enterprise capabilities. However, project managers face many challenges to portfolio visibility.
Challenges faced by project managers
Project managers need complete portfolio visibility and clear project status to deliver error-free projects on time and under budget. Teams working in multiple project management systems, however, can generate many issues, such as those associated with the following:
Manual updating of task progress
Unclear project status
Double reporting
Limited portfolio visibility
Use an automated integration to enhance your PPM experience
Managing projects in multiple PPM systems require ongoing manual work, which can lead to productivity and financial losses. It is complicated enough to oversee numerous projects at various stages; your preferred project management tool should be straightforward.
In addition to PPM platforms, organizations need a robust solution connecting their work management systems, reducing manual work and overhead costs, simplifying task reporting, and increasing project efficiency and organization. The best option for achieving these aims is FluentPro Integration Hub.
FluentPro Integration Hub for enhanced portfolio visibility
FluentPro Integration Hub is the industry's top cloud-based middleware integration tool for linking project portfolio, financial management, and task management systems. This tool enables the connection and synchronization of Microsoft Project Online data to and from many platforms, including Jira, Office 365 Planner, Azure DevOps (VSTS), and Outlook. It also enables your firm to develop a consistent PPM architecture.
Integration Hub can be used for both one-way and bidirectional synchronization. Organizations can set a specific schedule or perform integration on demand at the user's request.
There are multiple integration options available:
Integration Hub is available in two versions: online and on-premises. The online version is hosted on the FluentPro Microsoft Azure Infrastructure, while the on-premises version offers complete Integration Hub capabilities but is installed and stored on the client's side.
FluentPro Integration Hub capabilities
This tool offers the following capabilities:
Big-picture view through unified reporting
Centralized resource management
Linked project management systems
Both bidirectional and one-way synchronization to meet the exceptional needs of each business
A single view for agile methodologies and waterfall enterprise project management turned into complex hybrid projects
Available as both customer-hosted and cloud-hosted
Provides enterprise-wide standards for your project information
Benefits of the FluentPro Integration Hub
There are many benefits to using FluentPro Integration Hub for Microsoft project portfolio management.
With fast data synchronization, project management tools like Microsoft Project Online portfolio management may receive regular workflow updates. Executives can access portfolios and projects on Project Online without having to double-report.
Integration Hub reduces reporting time to Microsoft Project Online portfolio. Teams can use Jira, Planner, or Azure DevOps with automated synchronization.
Organizations can combine enterprise project management and agile approaches for complicated hybrid projects.
It enables teams to continue working in their previous project management settings without switching them.
Project managers can automatically provide guidance and high-level tasks through Microsoft Project Online integration with other management platforms.
Contact us for the best MS Project Online Integration
With over a decade of experience in simplifying project portfolio management experience, FluentPro Team can provide you with the finest Microsoft Project Online integration scenario for enhanced project visibility. Contact us for additional information on improving your portfolio's visibility through automated synchronization.
Schedule a quick demo
to reap the benefits of FluentPro Integration Hub today
Contact us