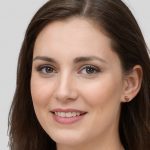 Elena Humeniuk
PPM Consultant
Reading Time:
3
minutes
Every organization that uses Microsoft products must prioritize Microsoft 365 backup. This is especially true for industries that comply with strict data regulations. Mission-critical data are crucial to the success of the organization. To mitigate the risks of data loss, PMO directors must have a robust data loss prevention plan for project management data in place.
The Reality of Losing Mission-Critical Data
Working with Microsoft 365 is a professional way of getting the best results from business operations and project portfolio management. However, like all other project management systems, Microsoft 365 doesn't guarantee data protection. Manual errors made by employees are common – unintentionally deleting files, formatting data catalogs containing sensitive information, and wrong naming. Mishandling storage devices or improper system shutdown by your employees can also cause file corruption or data loss. While you cannot prevent most of these scenarios, you can at least reduce their risk. A data loss prevention Office 365 setup is a great solution to reduce the risk of human errors and data loss.
Whenever crucial information goes missing, your organization may experience one or more of the following side effects:
Imperfect data-sharing scenarios
Poor project management
Loss of data integrity
Decrease in productivity
Disruption of business operations
Missed project deadlines, leaving your customers unsatisfied
You cannot afford to sit by and watch this happen. Be proactive and secure your sensitive business data today by adopting a Microsoft 365 data loss prevention plan for your business operations.
You Are One Step Away From Protecting your Microsoft 365 Data
Are you currently struggling with how to come up with the best Microsoft data loss protection solution? You don't have to. Many other organizations have found a dependable and lasting solution that helps them find, classify, and protect their sensitive data. The best data loss prevention solution for Microsoft 365 Project Management is FluentPro Backup.
FluentPro Backup: Ultimate Office 365 Project Management Data Loss Prevention
FluentPro Backup provides automated backup and restore for Microsoft Office 365 Planner, Microsoft Project for the Web, Dynamics 365 Project Operations, and other PPM solutions. It provides Office 365 Project Management tools backup solution in the cloud for organizations irrespective of their industry. Its capabilities help to reduce human error risks and protect against data loss scenarios.
FluentPro Backup for Microsoft 365 allows system administrators to create backup copies of all their projects continuously.
Office 365 backup is created by adding an environment to the "Backup Schedule" page in the "Onboarding Wizard."
The Backup Schedule page allows you to review and change your backup schedule settings.
Clicking the "Run now" button launches the backup. All the entities you selected are backed up according to your schedule.
FluentPro Backup also allows you to select how often each backup should start, and you can choose to back up all projects or just specific ones. Sit back and work comfortably, knowing that you've got the best Microsoft 365 backup tool protecting you from losing your critical project data.
Restoring any project backup takes just a few clicks:
Navigate to the "Data Protection" page and select the project, group, or resource data you wish to restore.
You can choose to restore one or multiple backup data; then restore your data by clicking the "Restore Now" button.
You can tell whether the restoration operation was successful or not by opening the Completed Backup Operation Summary section. No other tool offers better performance.
Moreover, as the backup runs continuously, you can save a new version whenever changes are made, allowing you to recover data from the most recent version at a given time.
Choose FluentPro Backup to support your Data Loss Prevention Policy
Due to a lack of dependable data loss protection policy, numerous companies have lost crucial project and organization data. Such businesses ultimately experienced significant financial losses and poor ROI. This could have been easily prevented by investing in FluentPro Backup, the best data loss protection solution for Microsoft Project Management tools.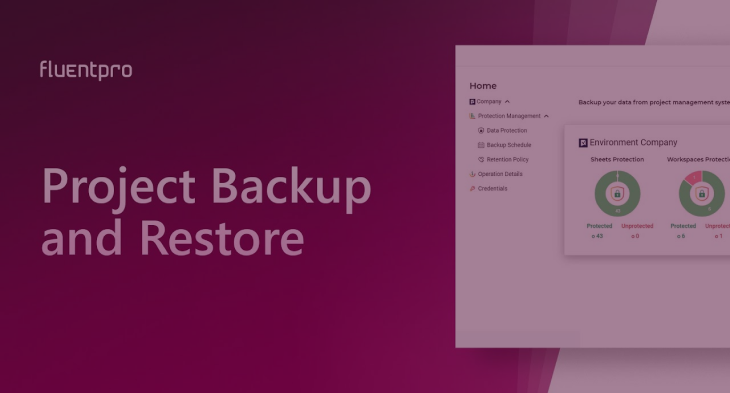 Immense Benefits of Using FluentPro Backup for Office 365 Protection
Using FluentPro Backup for Microsoft 365 Project for the Web, Microsoft Planner, and Dynamics 365 Project Operations brings the following benefits to your organization:
Reliable security of all business data.
Automated continuous backup.
Automated restoration of any lost data.
Save time and cost spent in manual backup operations.
Reduction of human errors and data loss risks.
Promotes operational efficiency.