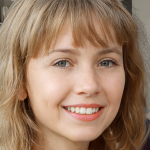 Valeriia Sitolenko
PPM Consultant
Companies collect and process large amounts of data across different project management systems like Microsoft Planner. Because project managers use that data to make informed decisions to reach company objectives and achieve success, these data must always be available.  
The Problem with Recovering Microsoft Planner Plans
Microsoft Planner is a great unifying tool that enables project teams to create and deploy new plans and tasks, collaborate, and receive progress updates. However, MS Planner isn't flawless. For example, there is no clear-cut Microsoft Planner backup and restore functionality. This means that if you delete a plan by mistake, you may never be able to recover it. The inability to recover missing, damaged, or corrupted data caused by human error seriously threatens business operations. Other adverse outcomes project managers may encounter while using Office 365 Planner include the following: 
Complete loss of data

. The inability to recover missing or damaged data can disrupt business operations.

 

Loss of productivity

. The loss of critical organizational data makes it difficult or impossible to carry out team objectives and complete tasks. IT administrators need such crucial data to assist project teams in achieving their set goals.

 

Poor ROI

. When sensitive data goes missing, projects get stalled. Deadlines are missed, thus leading to the loss of clients, profits, and a bad reputation for the company.

 
These challenges have prompted the need to develop a reliable way to restore Microsoft Planner data. However, the question of which backup and restore plan to use in Planner remains unanswered. 
PPM Professionals Know Exactly What To Do
If you have faced challenges and complexities while using Microsoft Planner, know you are not alone. Many companies have encountered the same problems and have overcome them with the help of a Microsoft Planner backup and recovery solution. They used FluentPro Backup, a  professional Office 365 Planner backup and restore service provider created by FluentPro. 
The Ideal Way to Restore Microsoft Planner Backup
FluentPro Backup for Microsoft Planner is a unique third-party application that automatically backs up and restores data. It helps organizations back up data in the cloud and restore it whenever needed.  
Encryption functionality: FluentPro Backup stores data in Microsoft Azure; all data is encrypted, under your control, and secure. This reinforces stakeholders' trust in your operations. As a dependable Microsoft Planner backup solution, FluentPro Backup gives you complete control of your data thanks to its automated and continuous backup.  
Robust backup functionality: FluentPro Backup offers organizations enough room to backup Microsoft Planner data of all types, including boards, resources, workspaces, tasks, and users. IT specialists may select partial or complete backups, which are done automatically. Once your Planner data is backed up, it is safe from human error and permanent data loss.  
Smooth Planner backup and restore operations: Are you thinking about how to restore data? FluentPro Backup eliminates the challenge of recovering a deleted plan in Microsoft Planner. The solution runs Microsoft Planner backup continuously in auto mode. Every single bit of data is backed up and stored safely while your team works. If you need to restore deleted or missing data, you can restore specific versions of your backup data automatically with just a few button clicks.   
You can quickly restore a lost or deleted plan/group from the data Protection Page. 

 

Once the page is opened, choose the data you want to restore. You can restore one or more plans from the existing Microsoft Planner backup copies.

 

The entire process is straightforward. Once you've decided which plan/group to restore, clicking the 'Restore Now' button will restore the data for use.

 

The Operation Details Page lets you access the full backup summary simultaneously.

 

From there, you can select the data you want to restore; thanks to the filters available, this process is even

more straightforward.

 
And it gets better. 
FluentPro Backup for Microsoft Planner enables IT professionals to restore versions of their project data to a specific point in time, which is helpful in emergencies where detailed data is required quickly. Moreover, project managers can set up automated and continuous Microsoft Planner backup. This guarantees that project portfolio activities are backed up and restorable copies are available when necessary. 
Maximize your Company's Microsoft Planner Efficiency
Microsoft Planner still does not provide a way to recover or restore deleted plans. This has prompted many Office 365 Planner users to adopt third-party software as their solution. Some users experienced significant disruptions in their business operations because they did not act on time, while others erred on the side of caution. Choose FluentPro Backup as your data protection software for Microsoft Planner, restore deleted tasks, and have the peace of mind you deserve.  
Get More Value using Microsoft Planner Backup and Restore
FluentPro Backup for Microsoft Planner brings immense benefits to organizations, including: 
Minimal risk of permanent data loss.

 

Reduction of costs associated with managing human errors and sudden database failures.

 

Reliable data protection in selected project portfolio management systems.

 

Automated continuous data backup.

 

Cost-efficiency—requires minimal investment and maintenance.

 

Automated restoration of point-in-time project version.

 
Contact us
to reap the benefits of FluentPro Backup
for Microsoft Planner today!
Contact