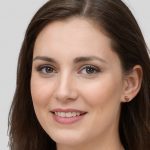 Elena Humeniuk
PPM Consultant
Most organizations work with project management systems like Monday.com to manage company projects. Monday.com makes managing projects easy for project managers, as such systems allow for managing, sharing, and migrating sensitive company data. One human- or computer-based error can result in loss of essential data and disruption to business activities. Thus, PMO directors look for a reliable Monday.com backup solution that guarantees hitch-free project management operations.
Why seek protection against data risk problems?
Monday.com is a simple yet intuitive project management system that enables project teams to undertake projects and workflow initiatives with confidently. Project teams use it to fine-tune workflows, create transparency, customize needs, and enhance collaboration.
Monday.com provides a recycle bin feature, where deleted entities can be kept for 30 days. After this time, they are deleted with no option for restore.
Monday.com also offers the option to "undo" an action when an entity is deleted. But this option is limited, as it's available for only one minute. Moreover, it can't be applied to modified entities.
To sum up, Monday.com doesn't provide flexible security for the company's mission-critical data. When inadvertently deleting essential files, project managers have only limited time to restore them. Otherwise, they experience data loss, as unnecessary project modifications can't be undone.
When project data gets corrupted, permanently damaged, or lost, it leaves organizations with severe financial and productivity problems. Thus, there is a significant need to have a flexible solution to restore project data in Monday.com.
Overcoming data risks
Organizations that have insurance against accidental data loss or inadvertent data modifications have their liability covered. They adopt a cloud backup and restore solution to regain trust and keep business going. One of the best and most flexible solutions is FluentPro Backup for Monday.com.

How FluentPro Backup helps protect Monday.com
FluentPro Backup is a unique cloud backup and recovery solution offering impeccable efficiency. The backup process is automated, so you don't need to worry if you forget to save a particular file or configuration. Once FluentPro Backup is up and running, all sensitive and crucial data on Monday.com is protected. Project managers use it to backup projects, tasks, resources, and project groups. This means that you can have everything recovered and fully restored from a backup copy in the event of a data loss or unintended project modifications.
Since FluentPro Backup is running on Microsoft Azure, the data to be recovered and restored is secured and safe. The solution guarantees reliable protection for all portfolio activities, shielding project data from ransomware attacks, malware attacks, human errors, corruption, and loss.
FluentPro Backup allows you to back up modified Monday.com boards, workspaces, teams, and users several times a day. You need to schedule when backup should occur. When multiple users work on a project, the solution saves several project versions. The backup copy or "backup version" records all changes and project activities made at a particular point. This means you can restore different project versions, compare them, and leave the necessary ones. Meanwhile, source projects will not be affected.
One step ahead with Monday.com backup and restore solution
Many project managers must manage hundreds of complex projects involving essential data. Without a reliable and flexible Monday.com backup and restore solution, working on such projects is fraught with far-reaching risks. One wrong click can erase crucial company data. This can cause delays in project completion and missed project deadlines. The best way to protect Monday.com against human errors is to use FluentPro Backup.
Enjoy immense benefits by using FluentPro Backup for Monday.com
Using FluentPro Backup for Monday.com comes with several advantages for your company.
Eliminate data loss: Project managers can quickly recover all sorts of company data from a safe, secured backup copy. The solution provides automated restore of project versions.
Guaranteed data security: FluentPro Backup carries encrypted and dependable security protocols for all data on Monday.com. It ensures that your organization and clients' personal information are safe 24/7.
Hitch-free project management: By running a backup and restore solution for Monday.com, your organization can meet project deadlines without coping with data loss and corruption.
Automated backup solution: Save yourself the stress of manual backup, and reduce additional cost and time wasted on project workflows. With FluentPro Backup's automatic backup and recovery solution, give yourself peace of mind.
Frequently Asked Questions
How to undo in Monday.com?
To undo an action in Monday.com, use this keyboard shortcut: "Ctrl" + "Z". Another way is to use the "Undo" button located in the top-right corner of the interface. If you need to undo an action that occurred further back in time, go to the Activity Log to review the history of actions and revert specific changes by clicking the "Undo" option next to them. 
How secure is Monday.com?
Monday.com is designed with security measures to protect user data. Here are some critical aspects of Monday.com's security: 
Encryption

 

Access controls

 

Cloud infrastructure and reliable hosting

 

GDPR and SOC 2 Type II compliance

 

Employee access

 
How to restore deleted items in Monday.com?
You can restore deleted items in Monday.com using the 'Recylce bin' option. It retains deleted items for a limited period, usually 30 days. After that, the items may be permanently deleted and unable to be restored. 
However, there is another reliable way. You can use third-party tools like FluentPro Backup, which provides automated continuous Monday.com backup saving project versions. This allows you to recover any version you need anytime automatically. 
Fill in the Contact Us form
for more information about FluentPro Backup
Contact us