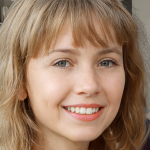 Valeriia Sitolenko
PPM Consultant
Reading Time:
4
minutes
It's no secret that advancements in artificial intelligence (AI) are reshaping each of our lives. Finding answers to complex questions, fixing bugs in coding, and making new applications are just the beginning. The introduction of Microsoft Copilot is a first peek at how AI will impact your experience with Microsoft 365. What this plan entails for Microsoft 365 (and the role of Microsoft AI), as well as what new features current and prospective customers can expect to see soon, is discussed in this article.  
What is Copilot?
Copilot, Microsoft's AI-powered tool, can quickly and easily create documents, emails, presentations, and more. Powered by OpenAI GPT-4, Copilot will be available as a chatbot in the Microsoft 365 apps' sidebar. Users can request it to generate text for documents, build PowerPoint presentations from existing Word files, or assist with Excel's Pivot Tables and other features. This will harness the power of AI to turn your words into the most powerful productivity tool on the planet. Copilot for business will streamline the operation of Microsoft 365, including Word, PowerPoint, Excel, Teams, and more, by combining the power of Microsoft's AI with essential business data. 
How Does Microsoft AI work?
Microsoft Copilot is leveraged by AI in Microsoft 365. To this aim, AI Microsoft Copilot integrates your data from the Microsoft Graph (including your schedule, contacts, emails, chats, papers, and meeting notes) with the power of massive language models and the Microsoft 365 apps to transform your language into a formidable productivity tool – and it does so without compromising data security and privacy. 
There are two methods by which Copilot can be used with Microsoft 365: 
It's built into the Microsoft 365 products you already use, like Word, Excel, PowerPoint, Outlook, Teams, and more, so it can help you improve your abilities while you work.

 

The second method is a brand-new experience that makes it easier for Copilot for Business to use Microsoft Office 365 AI in Business Chat. Business Chat integrates with the Large Language Models (

LLM)

, the Microsoft 365 apps, and your data to allow you to share your calendar, emails, conversations, documents, meetings, and contacts.

 
Users can ask Copilot, Microsoft 365 AI, to provide information about upcoming Microsoft Teams meetings, including updates on related projects, organizational changes such as new hires, and even updates on coworkers who may have returned from vacation. 
Word users can now utilize Copilot to create new documents in response to existing files by calling the feature up from anywhere within the Microsoft Office suite. The text generated by the AI can then be modified as needed. Copilot is a chatbot, so you can ask to analyze or format Excel data, make a PowerPoint presentation out of a Word document, and even make a 10-slide presentation. 
Copilot enhances the quality of its cues through the usage of grounding. It uses Microsoft Graph to obtain the necessary context and data before delivering the modified prompt to the GPT-4 big language model when you ask Word to write a document from your data. Microsoft Graph then performs additional stability, security, and compliance verifications before returning the result and commands to Microsoft 365 applications. 
Microsoft 365 Copilot Advantages
Introduction of Natural Language:
Copilot, included in Microsoft 365 apps like Word, will facilitate task completion using plain English. It can take care of everything after you tell it what to do. 
Enhanced Creativity:
It provides creators with a jumping-off point and a means of perseverance. Copilot's trend analysis, data organization (including from your meetings and brainstorming sessions), and assistance with maintaining a professional appearance can all help you achieve your business goals. 
Better Productivity
By providing unrivaled access to the massive bank of knowledge, insights, and data already out there, Copilot promises to make Microsoft 365 even more helpful.  
Copilot in Word

 collaborates with you while writing, editing, summarizing, and creating. It can generate a first draft with minimal guidance, pulling relevant data from the organization. Copilot Microsoft can rewrite certain parts of the document to make it more concise, add content to existing texts, and summarize the text. To help you find the perfect tone, the app provides suggestions ranging from formal to casual. 

 

Copilot in Excel

 assists as you delve into your data. You can query Copilot about your data set using plain English, not just mathematics. It generates models based on your questions to let you study your data without affecting it, revealing correlations, proposing what-if scenarios, and suggesting new formulas. You can influence the outcome by looking for trends, making eye-catching visualizations, or requesting advice.

 

Copilot in PowerPoint

is an excellent tool for creating professional-looking presentations from your ideas. Copilot Microsoft is your narrative companion, allowing you to create a new presentation from a simple prompt or idea or convert existing written documents into decks complete with speaker notes and sources. You can easily shorten long presentations with only a few clicks and use natural language commands to change the presentation's style, text formatting, and animation timing.

 

With the help of

Copilot in Outlook

, you can spend less time performing email triage and more time interacting effectively and painlessly. Comprehend what has been stated in long, winding email conversations with several people, the varying perspectives of each, and any unanswered questions by summarizing the thread. Use this simple prompt to quickly reply to an existing email or craft polished responses from your scribbled notes.

 

With

Copilot in Teams

, teamwork is effortless. By summarizing essential activities and organizing discussion topics, Copilot ensures everyone in the meeting is on the same page and ready to move forward.

 
Conclusion
Microsoft Copilot AI also looks deeper at the potential future applications of ChatGPT and related technologies, namely as time-saving productivity aids and the use of virtual assistants. It will alter how AI is applied, viewed, and utilized worldwide. 
Contact us
to simplify project portfolio management with FluentPro Software 
Contact