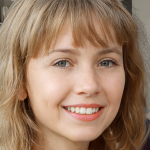 Valeriia Sitolenko
PPM Consultant
Project and portfolio management involves prioritizing and managing tasks efficiently to achieve organizational goals. Microsoft Project Online allows organizations to use robust PPM capabilities within Office 365 cloud infrastructure.  
This article presents the pros and cons of using Microsoft Project and some solutions to enhance your PPM processes. 
What is Microsoft Project Online?
Microsoft Project Online is a cloud-based offering that helps with project and portfolio management. This flexible online solution developed by the Microsoft Sharepoint platform requires a Microsoft Project Plan 3 or Project Plan 5 subscription.  
Microsoft project management software combines three platforms: Microsoft 365, SharePoint, and Project Online PWA. Its service is spread out and organized to provide maximal utility in project and portfolio management. Within its three-tiered subscription model, each tier unlocks specific features. 
What is Microsoft Project used for?
Microsoft Project Online is part of the Microsoft Office 365 project management software module. It is designed to streamline project management by making built-in connections to Microsoft Office and Teams.  
The target audience includes: 
Project and portfolio managers.

 

Resource managers.

 

Anyone who wants to lead a project using comprehensive software that provides all the basic and advanced features.

 
Moreover, it has a different plan or add-on for regular team members.  
Microsoft Project features
Mircosoft Project Online's extensive features include the following: 
Collaboration between internal and external team members

 

Access anywhere using a web browser

 

Build customizable reports easily using GANTT charts and critical paths

 

"Timesheets" that organize and assign tasks to employees in a timeline

 

Real-time monitoring and updates of charts and financials

 

Optimizable resource allocation over multiple projects

 
Microsoft Project Online pros
Here are some of the advantages MS Project Online offers: 
One of the most globally recognized and used project and portfolio management software.

 

A holistic approach to project planning, management, and publishing.

 

Unlimited unique portfolio dashboards.

 

Task and resource management through cross-project critical paths. Allocation of resources is made easier through a user-friendly interface.

 

Advanced PPM functionalities for planning strategic programs and projects.

 

Native integration with Office 365 tools.
Increasing Project Online Performance
Getting started with Microsoft Project Online is a complex task. In addition, its configuration takes a lot of time and requires additional technical assistance. So, now let's review some solutions that can help with Project Online deployment and simplify its usage. 
FluentBooks for Project Online Overview
FluentPro FluentBooks is the perfect solution to all the problems arising from migration to Project Online. It does the heavy lifting by automating the migration process and transferring projects from Project Server to Project Online in a professional, timely, and high-quality manner.   
FluentBooks helps manage Project Online Microsoft, automating the hassle of migrating projects for every PWA administrator. Moreover, project-related consulting and implementation services are provided to make the process easier for you.  
To start with FluentBooks, you must create a migration plan, select what data needs to be moved, and migrate to Project Online. The solution allows the following options: 
Project Server

2010/2013/2016/2019/2021

to Project Online

 

Project Online to Project Server

2010/2013/2016/2019/2021

 

Upgrade Project Server version

 

Project Online PWA to a New Tenant

 
Key features
FluentBooks offers various useful features, such as: 
Specific features for administrative and migration purposes

 

Support for command line interference for partial migration

 

Support for bulk edits of Sharepoint sites, custom fields, and lookup tables resources as a part of its administrative features

 

Comparison and documentation Project Server/ Project Online data

 

Export and import from MS Excel

 

Ability to publish and download projects for backup purposes

 
Benefits
Here is a quick rundown of FluentBooks benefits: 
Automates repetitive tasks to save time during the migration to Microsoft Project Online

 

Automates manual configuration management for portfolios, thereby reducing errors

 

Eliminates the omission risk while migrating data, making the whole process smooth and error-free

 

Reduces cost by decreasing the need for additional IT technicians

 

Migration between any edition of Project Online and Project Server

 
Final words
Microsoft Project Online is a powerful project, resource, and portfolio management tool. However, additional add-ons and plug-ins are required to realize its full capabilities. It can prove very expensive after adding the subscription and licensing fees.  
The administrative, migration, and configuration management processes can be very frustrating since it is repetitive and manual. FluentPro FluentBooks is an excellent solution for these issues.  
Targeted toward PWA administrators, FluentBooks aids the Microsoft project planning software and mitigates many of the challenges that come with it. It supports various advanced administrative cases and makes automated migration and configuration-related tasks.  
Schedule a quick demo
to reap the benefits of FluentPro FluentBooks today!
Schedule