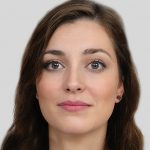 Anna Shalomova
PPM Consultant
Cloud PPM migration is a process of moving projects and other project data from an organization's premises to a cloud project portfolio management platform (PPM). You can migrate all of your project data to the cloud or take a hybrid approach to move some programs to the cloud while others remain on-premise. In either case, there are numerous advantages to using a cloud data warehouse over an on-premise system.
PPM: On-Premise to Cloud Migration Advantages
On-premise PPM is a classical approach that has been the tried and tested way to implement project & portfolio management for decades. That's because on-premise PPM has its sought-out for perks.
As opposed to cloud PPM, on-premise PPM would give you complete control. You can store all sensitive data of your company internally without the risk of leaking them to third-party vendors. However, this is true as long as your company's IT team is not outsourced.
On-premise PPM usually allows for more customization than cloud PPM. You might be able to create new customized workflows, screens, or other than what you can do with a SaaS platform.
Moreover, on-premise PPM requires your company to buy the required resources and infrastructure, thus providing full ownership of the PPM software.
Nonetheless, for a variety of reasons, businesses are shifting to the cloud. Some of the benefits of cloud migration include:
Cost-effective: Moving to the cloud allows you to make use of world-class infrastructure while also saving money.
Secure: Security updates are handled on the hosting side for cloud systems. In many ways, this shifts the security balance in the cloud's favor, getting you a team of security professionals as part of the package.
Scalable: Cloud hosting services are typically available at different price options based on a company's demands. So, you can start small and scale up your data storage requirements as your company grows. When comparing the expense of buying and managing new servers to cloud migrating, there are considerable financial and convenience benefits to transitioning.
Backup & Recovery: Cloud solutions are helping an increasing number of businesses in data backup and recovery that require less time and money upfront. While this is beneficial to all firms, smaller companies stand to benefit the most.
Saves Time: Your IT team can focus on projects that benefit your company and your clients because the servers are no longer your responsibility.
Cloud Migration Challenges
During the data migration process, there may be several obstacles to overcome.
Lack of Planning and Strategy: An end-to-end cloud migration strategy is required for successful cloud PPM adoption and deployment. Therefore, each workload that the company migrates to the cloud must have a clear business case.
Cost Management: Because cloud systems are dynamic, costs can fluctuate dramatically with new services and application demands. Having established KPIs helps gauge the economic efficiency of the migration in the long run.
Data Security and Compliance: Cloud services adopt a shared responsibility approach, in which vendors are responsible for infrastructure security and customers are responsible for data and workload security. So, your organization's responsibility is to verify that all services and applications have the appropriate configurations and security controls.
Vendor Lock-In: Not all cloud organizations are transferable to other platforms, which means any workload migration can be extremely costly as well as time-consuming. Many businesses using cloud services later discover that switching providers is difficult if the present supplier no longer meets their needs. This is referred to as vendor lock-in.
Why should you choose Cloud PPM Migration?
A cloud-based solution would help with many things such as automatic backups, easy setup and configuration, ongoing development, support, and more.
It's considerably more affordable to pay for a cloud PPM in both the short term and the long term.
Cloud Migration Process
A detailed roadmap of the migration process will vary from organization to organization. However, the three general steps in a cloud migration include:
Choose Migration Type & Strategy
The first step in cloud migration is choosing a migration type. The migration can be to an on-premise cloud, public, private, or hybrid cloud, depending on the organization's needs. Next comes determining the correct scale of cloud infrastructure.
The size determines the expenses, so going overboard may lead you to spend more than you anticipated. To finalize the migration plan, the last thing to do is select a migration strategy that best suits your data needs.
Cloud Migration Execution
The critical task at this phase is to complete the migration at the lowest costs, in the shortest time, and with minimal disruption to your normal operations. Each migrated workload element should be tested independently in the new environment before moving on to the next to ensure all data stays accessible to users during the transition.
Ongoing Upkeep
Once you've transferred your data to the cloud, you need to ensure its security and accessibility for future tasks. Monitoring vital infrastructures in real-time and predicting workload contentions also helps the upkeep.
Apart from monitoring, you should also assess the security of the data to ensure that the new environment meets regulatory compliance laws.
Cloud Migration Strategies
The "6 R's of migration" are the most common cloud migration strategies:
Rehosting: Rehosting, otherwise known as lift and shift, is the process of moving your stack from on-premises to cloud hosting. You can transport an exact clone of your current environment for the fastest ROI without making any significant modifications.
Replatforming: Replatforming is a variation of rehosting that entails making a few additional changes to optimize your landscape for the cloud while maintaining the same basic architecture of apps.
Repurchasing: This technique involves migrating your project data to a new cloud-native platform. The hurdle here is losing familiarity with current code while also training your team on the new platform. Still, if you're migrating from a highly customized legacy landscape, repurchasing may be the most cost-effective solution.
Refactoring: Refactoring (or rearchitecting) implies rebuilding your applications from the ground up. This strategy comes from a need for cloud capabilities that aren't available in your current environment. While refactoring is expensive, it is also the most future-proof option.
Retiring: Some solutions may be regarded as no longer applicable while evaluating your system's cloud readiness. Retiring those apps can result in cost savings that may even help your business case for ready-to-migrate applications.
Retaining: Some businesses simply don't need to leave their existing systems for the cloud yet. Be it for compliance reasons or incompatible upgrades, you can always revisit cloud solutions later, only when it starts making sense for your business.
Cloud Migration Solutions
After settling on a migration strategy, the next step is to select migration solutions to help the process along. The most common tools for cloud migration are open-source solutions, batch processing tools, and data migration software.
Whether you're migrating from one Microsoft Project Online PWA to another or from Microsoft Project Server to the Microsoft Project Online or Microsoft Project for the Web, consider a migration solution like FluentPro FluentBooks. FluentBooks would enable you to migrate your PPM to Project Online.
With FluentBooks, you can eliminate the majority of the migration-related manual work and enhance the flexibility, agility, mobility, and scalability of your migration. You and your team can save time – you can instead spend it on critical tasks. Moreover, FluentBooks would help you establish robust data security features.
It might be worthwhile to give up some control and let experts simplify your PPM experience while you can concentrate on the best practices in cloud migration.
Learn more about migration with FluentPro solution
from our article Microsoft Project Online migration: best practices & insights
Read now