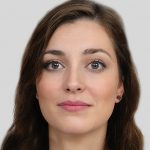 Anna Shalomova
PPM Consultant
Reading Time:
6
minutes
The era of CRM, in its primordial design, has passed. Dynamics 365 is a Microsoft cloud service that integrates the functionality of former Dynamics CRM and cloud-based ERP solutions into one integrated product with many supporting applications and tools. In fact, Microsoft abandoned individual brands that it had been creating for many years (such as Dynamics CRM and Dynamics AX) in favor of the functional names of individual modules that solve a set of business problems under a common Dynamics brand: Marketing, Operations, Customer Service, Field Service, and Project Service Automation. Each of these modules can be optionally enabled depending on your needs. And so that the user experience is not contradictory, all these modules are united by a common user interface.
The CRM functionality already familiar to users acquired additional features: editable grids, new mobile clients, etc. Dynamics 365 "accompanies" many new and already familiar products and services: analytical service Cortana, Power BI, Office 365, PowerApps, Microsoft Flow, General data model, and much more. And all this is closely integrated. Customers expect that native Microsoft products to integrate "straight from the box easily." But it turned out that it took a lot to invest in the development to make friends, for example, CRM and AX. And all because they initially had a different data model and different functionality. In order not to get confused in this variety, we will write a small glossary:
Azure is Microsoft's cloud computing platform, which now includes Dynamics 365.
PowerApps is a platform for developing web and mobile applications. PowerApps uses a "non-coding development" approach to create applications. All the necessary functionality is "assembled" from the ready set of tools of the visual editor. And the data for such applications are taken from different: as native for Dynamics 365 applications and services, and third-party cloud services (such as, for example, Dropbox).
Microsoft Flow – is one of the new flow control modules in the Microsoft cloud. Thanks to Common Data Model, Microsoft Flow allows workflows to interact between PowerApps and other cloud applications: both native to MS (Dynamics 365, Office 365, etc.), and with third-party services (Twitter, Dropbox, OneDrive, YouTube). Flow can deliver notifications, synchronize or organize data, automate reconciliations, and much more. To simplify the process of creating new flows, MS has launched a bunch of ready-made templates for Microsoft Flow.
Cortana Intelligence is an intelligent service that allows you to perform predictions and advise users on what to do next. For example, when making a deal, the system may recommend additional products for the offer based on previous experience interacting with similar customers.
Power BI is an online service that allows users to visualize their data. Power BI tools can be used for business data analysis of Dynamics 365. And, you can directly integrate individual Power BI, and Dynamics 365 have integrated components and interface.
Dynamics PSA Overview
Project Service Automation is a comprehensive solution designed to work with customers and support the sales staff's full cycle of transaction support. We can distinguish the main features of PSA:
Covers the initial steps for working with the client. This may be a preliminary assessment of work with billing for it and the subsequent conclusion of contracts for execution.
Provides opportunities for planning and distribution of tasks. The appointment of a suitable performer for the task is based on various factors, like skills, free time, location, etc.
Provides the work of the entire production group in the framework of the project.
You can access data on the current situation on the project, progress, problems encountered in real-time, timely response, and plan further actions.
This solution allows working on a single transaction with various project team members at the stage of qualifying the transaction, agreeing on requirements, and specifications, and forming a business proposal for the client. Thus, each unit clearly understands the specifics of the work ahead and tasks from the beginning. And this, in turn, has a positive effect on the quality of work, deadlines, and overall customer satisfaction.
This module will help your business in areas such as:
Sales and Transaction Management. Control leads, deals, customer relationships in a single, seamless system.
Full control over the project. Project setup, billing, expense tracking, and all sorts of reports. All this allows you to maximize productivity and efficiency. At each stage, you can assess the project's risks and how it will be profitable.
Work with human resources. Plan distributes labor resources based on the knowledge and skills of a person.
Accessibility anywhere. Is work done on the road? No problem, because PSA is available on all modern mobile platforms. You can always get all the information on the project, enter information about labor costs, discuss the current status with colleagues, and much more.
The calculation of the budget. The module provides opportunities for tracking and analyzing costs and revenues.
Dashboards and reports. All project details can be presented in the form of reports. Managers can create their dashboards, report with the necessary data and slices and see the information most conveniently.
Ready Packs Power BI for Dynamics
Dynamics PSA has become the hub for all customer communications. If you enrich this information with insights from Power BI, you can create an all-in-one solution for managing your business processes. The Dynamics Project Service Automation team has now released a new content pack for Power BI. It covers all analytics needs you might have.
This pack inspires those using the PSA module and requires you to sync your online PSA data to an Azure database. You can connect directly to the PSA Service using OData feeds from Microsoft Excel or Power BI. However, using an Azure DB ensures faster data load in real-time while allowing you to customize and integrate with other applications.
When you work with Dynamics 365 and manage a team or sell projects, you need a complete overview of your situation for your company to thrive. Without writing a single line of code. And now, it is possible with the "Dynamics PSA + Power BI" combo. Dynamics 365 is the perfect tool to store information about your customer relationship, sales performance, or service management.
How to Connect Power BI to Dynamics
The first way to connect Dynamics data is to work with dashboards, and reports, wrapped in a ready-to-use pack, "Power BI for Dynamics PSA." Power BI for Microsoft Dynamics
The second way is to use Web API. Depending on the region where Dynamics is located, you can receive different access links to the source. The total path is:
Install the app: Download and install the Power BI and sign up for the free service.
Get started: Opening the Power BI app presents you with the welcome screen where you can instantly "Get Data," access "Recent Sources," or open "Other Reports." Close the welcome screen, and we are in the Report view. The left side menu also gives you access to the "Data view" and the "Relationship" view.
Connect to data: We first need to connect to a data source. To see the possible data sources, go to the "Home ribbon" to "Get Data." Click "More" for further data source options. In "Online Services," select "Dynamics 365" and click "Connect." Enter the "Instance Web API" of your Dynamics 365.
Shape data: You can also adjust the data. Open the "Query Editor" at "Home." A whole range of transformations is available: remove columns, edit headers, etc. Any changes to the data in the "Query Editor" will not affect the original data source. After all desired changes are made, click "Close" and "Apply."
Create visualizations: We create visualizations and reports in the Power BI for Microsoft Dynamics. Report view, has five main areas:
The "Ribbon" provides access to everyday tasks associated with reports and visualizations
The "Report view," or canvas, where visualizations are created and arranged
The "Pages tab area" lets you select or add a report page
The "Visualizations pane," where you can change visualizations, customize colors or axes, apply filters, drag fields, etc.
The "Fields pane," where query elements and filters can be dragged onto the "Report View" or dragged to the "Filters area" of the "Visualizations pane."
Using Power BI packs for Dynamics PSA has proven the performance impact, including the timeframe, efficiency, and precision, to be huge.
Embedding Power BI Reports
Dynamics 365 has advantageous features, like allowing you to publish chosen tiles directly into your Dynamics panel from Power BI dashboards. Power BI and Dynamics 365 run on the same 365 accounts. It's possible to nest reports without providing additional credentials. You cannot use the Power BI Embedded reports but get tiles directly from the Power BI for Microsoft Dynamics instead. More precisely, we get tiles that pin to dashboards. The conclusion is that you should first publish reports to Power BI Service and pin chosen elements to the panel. Then, you'll be ready to start nesting your tiles in Dynamics.
Power BI for Dynamics Consultants
Even if you're one of the enthusiastic, analytical minds, who prefer to learn everything yourself, it easier to perceive information whit a competent instructor. Power BI packs, such as FluentPro's Power BI Pack for Project Online and Power BI consulting have already become the "go-to" solution for users worldwide. When adopting new tools and learning all the "buttons and leavers," one should not avoid help and the opportunity to be "shown the ropes" before diving into all the analytical power.
FluentPro offers Power BI consulting training not limited to "Power BI for Dynamics PSA." It can be customized to your organization's needs. You can familiarize your team with the rich components such as modeling, exploring data with the dashboard, publishing and sharing data, and DAX functionality just as easily as learning the basics of Power BI such as the Power BI desktop and how to connect to data using Power BI desktop.
Our expert Power BI consultants and trainers will help you with:
How to leverage Power BI desktop.
How to manage and utilize data.
How to connect data from different sources.
How to model data with Power BI.
How to create custom data visualizations and style reports.
How Power BI and Excel can work together.
How to share data with Power BI.
How to get the best Power BI Data Analysis Expression (DAX).
This is just one more way to ease and minimize the cost of getting all the benefits from Power BI. Our experienced Power BI consultants will help you with more profound data research or customizing your Power BI environment. FluentPro's Power BI Center of Excellence is just the team of consultants and developers who will provide you with all the needed assistance to make the most out of your investment into the Microsoft Power BI platform.
Schedule a free consultation
to get help with Power BI today
Contact us