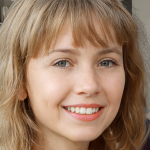 Valeriia Sitolenko
PPM Consultant
Reading Time:
3
minutes
Introduction
Project management has evolved over the years, and with the advancement of technology, new solutions have emerged to assist project managers with their duties. Microsoft recently launched a new version of MS Project for the Web. It is a cloud-based project management solution that aims to solve many problems project managers face. This article will explore the benefits of the new Microsoft Project for the Web. 
What problems does the New Microsoft Project for the Web solve?
Project management is a complex process that involves multiple stakeholders, deadlines, and deliverables. Traditional project management software, including Microsoft Project, can be complicated. For example, the old Microsoft Project roadmap: 
Is too bulky and laden with so many features that require a deeper understanding to operate.

 

Slows down data execution and makes it complex to get tasks done on time.

 

Lacks flexibility in viewing and zooming in and out of tasks and project timelines.

 

Makes collaborative work management difficult for organizations engaged in simple projects.

 
As a result of these issues, project managers may need help to stay on top of their projects. The latest Project for the Web roadmap aims to simplify the project management process by providing a user-friendly interface that is easy to navigate. The software also allows project managers to collaborate with team members, assign tasks, and track progress in real-time.  
There is more to gain from the functionalities of this new MS Project for the Web. 
How the New Project for the Web Reimagined Project Experience
The new Microsoft Project for the Web is a revolutionary departure from its old self. It comes with sleek and impeccable functions, making it easy for project managers who want to accomplish simple tasks. For instance, once you've purchased or enabled your Project licensing, you only need to go straight to your Project Homepage if you're using the web. Once there, you can "Start a new blank Project" immediately.  
Easy accessibility
Microsoft has also consolidated new actions on the Project Home Page. Users can now copy, rename, and export files and projects; you no longer need to open the projects or files first. Such ease of access makes the experience highly efficient.  
Another remarkable new feature of the Project Home Page is the "Filter field," allowing project managers to quickly filter through the list of available projects by typing text in the "Type to filter list" field. Project immediately filters the list of projects for the Web, and the particular project you're looking for will pop up instantly. 
Intuitive Project Board Viewing
The new Project for the Web comes with three excellent types of view that you can leverage to start typing in a brand-new project.  
Grid View is the default view, like a spreadsheet, where you concentrate on the data and complete data entry. 

 

Board View gives users the card/post-it note or Kanban type of view typical with most Agile project management. With this view, you can quickly drag, drop, or move project assignments and organize work activities based on people, groups, or customized columns.

 

Timeline View, which has replaced the "Gantt Chart View," gives project managers a simplistic timeline and a well-visualized window to set project schedules & dependencies by quickly moving and dragging tasks, bars, and deadlines. 

 
And it gets better.  
If you want to add resources, you don't need a resource pool to start. Draw from your Microsoft Project 365 contacts to add them immediately. The new design also creates security groups for you, as with other Office 365 software, and you can continue adding more resources to existing tasks. Lastly, when you join a group or project, Project for the Web always notifies you. This is great because it allows you to stay updated regarding new task assignments and view the groups in Microsoft Outlook.   
While the new Microsoft Project for the Web proves to be more than adequate, it still needs some important features and functions. You may need a tool that fills those gaps without sacrificing simplicity for more advanced features.  
One tool that fits this description is FluentPro Portfolio Accelerator.   
Enhance Project for the Web Efficiency with Portfolio Accelerator
FluentPro Portfolio Accelerator is a cloud-based, highly sophisticated third-party tool that provides fully managed deployment and extends the capabilities of MS Project for the Web. It offers a suite of functionalities like resource, time and expense, and project portfolio management. Portfolio Accelerator for Project for the Web provides a convenient, ready-to-use environment to help users manage resources, track time expenses, and deliver projects on schedule.  
If you are struggling with managing your projects effectively, it's time to consider adopting the new Microsoft Project 365 with FluentPro Portfolio Accelerator. These solutions will help you streamline your project management process and ensure that you deliver projects on time and within budget. 
Stay up-to-date with the New Project for the Web Solutions
Project management is a dynamic and evolving field, and project managers must stay current with the latest trends and technologies. Failure to adopt new solutions like FluentPro Portfolio Accelerator for MS Project for the Web could result in organizations falling behind their competitors. Project managers who fail to adopt these new solutions risk being left behind in a fast-paced and competitive business environment. 
Schedule a quick demo for more on Portfolio Accelerator
Book a demo