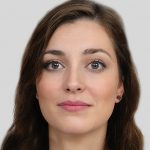 Anna Shalomova
PPM Consultant
Reading Time:
2
minutes
When it comes to Microsoft Project Management tools, the most popular solution for project managers is Project Online. However, many project team members prefer a more straightforward solution to manage their work, and that's where Microsoft Office 365 Planner comes in. One problem: while everyone is working, using the program they're comfortable with, overall organization productivity, data transparency, and visibility are negatively impacted since these two apps do not have a native, out-of-the-box integration feature. This causes data flow to halt, resulting in a significant amount of manual work, data reentry, and update delays. As a result, managers do not have accurate, up-to-date data on project progress at their fingertips.
To address this problem, FluentPro has introduced a new Integration Hub connector that bridges the gap between Office 365 Planner and Microsoft Project Online. FluentPro Integration Hub is a leading cloud-based middleware integration solution for connecting Project and Portfolio, Work Management, and Financial Management systems.
>> Read more: FluentPro Announces New Pricing for Integration Hub
How does it work?
Step 1 – Project managers use Project Online to create project schedules.
Step 2 – The responsible team member marks tasks and statuses for synchronization with Office 365 Planner.
Step 3 – Project staff report progress in Office 365 Planner once synchronization is complete.
Step 4 – Since synchronization runs on schedule, all the updates are applied automatically to the project plan.
Step 5 – Managers receive close-to-real-time updates on project tasks and statuses, thus having better project visibility and portfolio management capabilities.
With Integration Hub, there is no need for any additional steps or actions. Everyone is working comfortably, while changes and updates automatically move between the two systems thanks to the scheduled sync. Now we have it – project management with Office Planner and Project Online is easier than ever.
Business values summarized
● Managers receive a more accurate picture of the project execution.
● The organization obtains one consolidated view, and the managerial processes are now much easier to perform.
● With the project team having the opportunity to focus 100% on their work, the maturity level of the organizational project management goes up.
Learn more about automated integration
by scheduling a free consultation with FluentPro Team
Contact us