Project Portfolio Management: On-Premise vs Cloud
December 12, 2021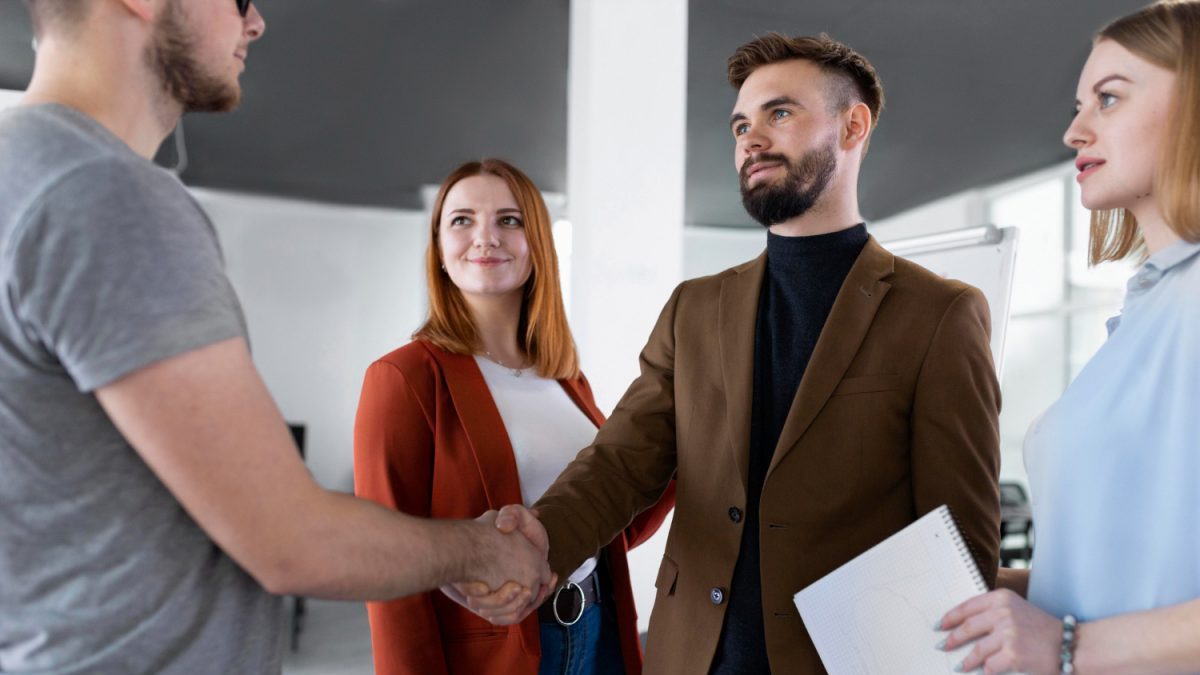 Choosing project portfolio management software, organizations may question what's the difference between on-premise vs cloud based platforms. On-premise (sometimes called customer-hosted) software solutions are installed and managed on-site, in an organization's own data center, instead of cloud software, which is hosted offsite and accessed via the internet. While both have their advantages, an organization must evaluate several other factors before choosing between on-premise and cloud solutions.
On-Premise PPM Solution
On-premise project portfolio management solutions are defined as platforms that use physical infrastructure to run servers, emails, networks, and storage on your premises.
Everything is done internally with an on-premise system, from implementation through solution operation, maintenance, security, and updates must all be handled in-house.
After purchasing project portfolio management software, you need to put it on your servers in your data center, which necessitates the purchase of extra power servers, database software, and operating systems. You accept entire ownership without requiring intervention from a third party.
On-Premise PPM Software – Pros and Cons
Before you choose the On-Premise option for your project portfolio management needs, consider the pros and cons.
Pros

 Cons

●      Total Cost of Ownership: An on-premise solution can lower the Total Cost of Ownership (TOC) because you pay for your user licenses once.

●      Control: Critical data is stored in-house with an on-premises system, with no third parties having access to it. You have physical control over your backup system in terms of security, configuration, upgrades, and customization.

●      Internet Connectivity: You don't need internet access or any external elements to use your on-premise software.

●      Maintenance: You are responsible for server hardware and software, data backups, storage, and disaster recovery with an on-premise solution.

●      Capital Expenditure: On-premise solutions typically need a significant upfront investment, implying a larger capital cost as well as additional maintenance or upgrade expenditures.

●      Time: On-premise implementations take longer due to the time required to finish individual server and computer/laptop installations.
Cloud PPM Solution
Cloud project portfolio management solutions use remote servers to host email, networking, storage, data, and software through the internet. A third-party operator manages data management, processing, and encryption and provides real-time data reporting and analytics.
Companies merely pay for the cloud services they use and scale the functionality up or down to meet consumer and market demands.
Cloud PPM Pros and Cons
Despite cloud data management being all the rage lately, it comes with some pros and cons that you need to consider first:
Pros

Cons

●      Mobility: Since you can access your data anytime and anywhere on an internet-connected device, mobility is the most vital advantage of a cloud management platform.

●      Scalability: Cloud solutions offer greater flexibility with the option to scale up or down according to demand.

●      Quick Deployment: Cloud software can be deployed through the internet in a matter of hours, providing it a significant time advantage.

●      Connectivity: Cloud management software's functionality can be hampered by issues with internet connectivity.

●      Customization: Cloud software is usually adaptable. But depending on how it is hosted, cloud solutions may not be able to handle the more complicated customizations.

●      Long Term Costs: Despite the lower initial investment, cloud applications might be more expensive over their lifecycle, resulting in a greater total cost of ownership.
PPM Solution: On-Premise vs Cloud Comparison
Financial feasibility
Financial feasibility makes up the biggest difference between on-premise vs cloud PPM. On-premise project portfolio management software is more expensive upfront. You need to pay for the IT support staff, in-house server hardware, lengthy implementation, and software license investment.
However, over the long run, the total cost of ownership (TCO) may or may not be lower for on-premise PPM. This is because cloud PPM requires ongoing monthly or annual payments, while an on-premise solution needs an initial upfront payment.
That's why conducting a TCO analysis is crucial to make an informed decision.
Customization and integration
Next up, we have customization and integration. Integrating your software with other platforms and customizing it may be extremely important based on your needs.
For instance, you may need a customizable API or integrations when your company needs to access vast amounts of data for manipulations or transfers.
Data security
Cloud PPM solution can provide just as much data security as on-premise PPM. The main difference is the feeling of control an organization gets from using its project portfolio management software.
When you use on-promise software to control the data, it's aligned with your organization's privacy and backup policies. In comparison, cloud-based software vendors control the system and, thus, your data.
However, remember that most SaaS solutions provide comprehensive data security services. They have independent data security certifications that are probably more rigorous than your IT department's policies.
Thus, do your due diligence to ensure your third-party provider complies with your security standards.
Final Words
To summarize, both PPM solutions have their own benefits and drawbacks. When deciding between on-premise vs cloud, the real question is which one best suits your organization's needs.
So, whether you're looking for on-premise software or a cloud project management system assess the benefits and drawbacks against your organization's requirements.
Limiting your organization to only one platform can be costly in the long run regardless of which path you take.
Read article Planning Cloud PPM Migration: Best Practice
if you decide to change on-premise to cloud
Read now